Nothing happened to the guy who stole and returned my ruckus either.
I think if they say they didnt steal it but are returning it because they found out it was stolen, it basically goes down as a "good samaritan" returning stolen property.
That happened with mine. The onus was on me to prove he stole it.
In the end tho, glad they are all back where they belong.

_________________
Tony Stark was able to build this in a CAVE.... with a box of scraps!!!! - Obadiah Stane (Ironman 1)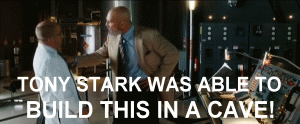 Ruckus Evolution.... The Punisher Build ----->

The Knicks Build

------> UPDATE:

The 250cc Gears of War Build (aka RuckFlex)