The Yamazuki Zurgman 400 is officially underway.
The engine and wiring harness is out of the Burgman and ready for a good cleaning.
That's Neo, my Siberian Husky, taking it easy on a rather warm mid-Feburary morning.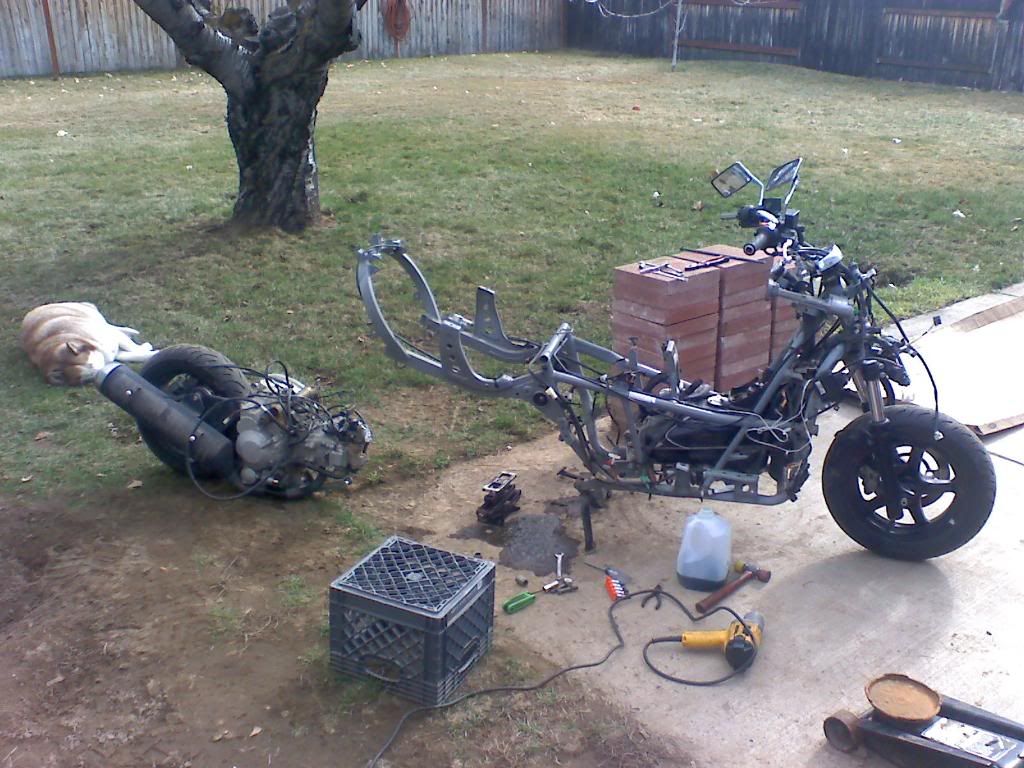 and certainly a better looking muffler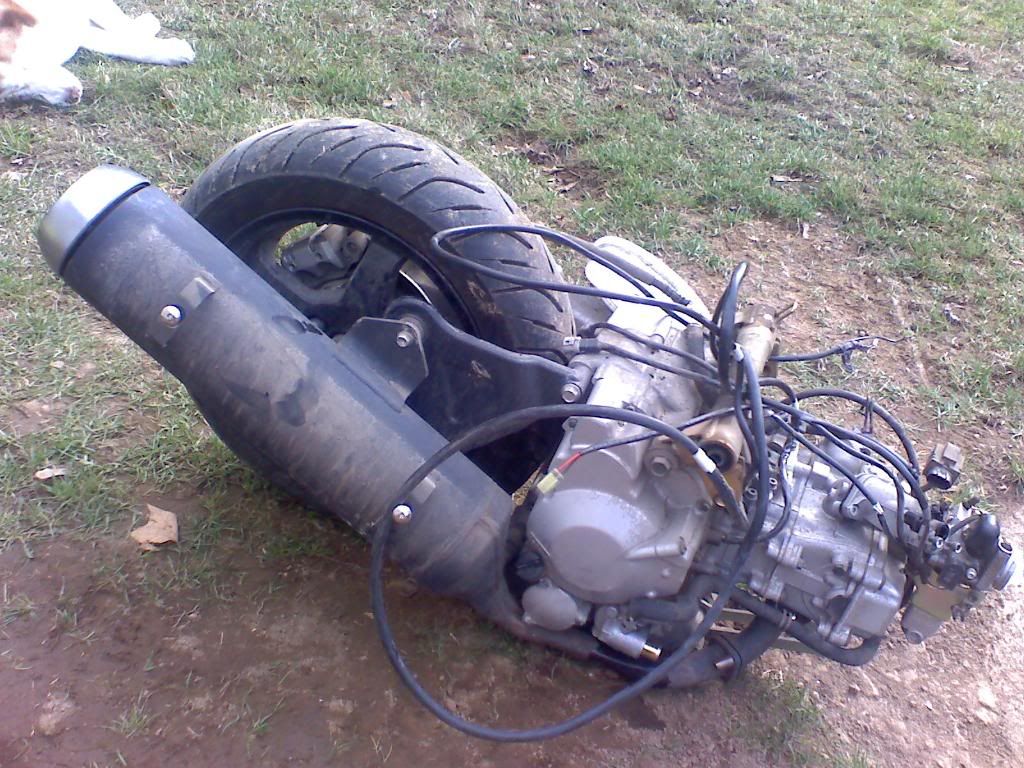 There's no getting a larger diameter tire on the back of this one. That's a 130/70-13 and there's not much more than an inch to the case. I could go with a wider tire but taller ain't gonna do it. Besides, this thing in the nearly 500lbs chassis was good for 160mph.
Just for notes, this is a single sided swingarm. All the axle support is in the case. Also if you look closely, there is a roller bearing on the end of the clutch drum that mates with the CVT cover.
Here's the other side. Note the clutch drum heat marks. Probably me. I made sure it'd could do a burnout before I puled it apart.
Yes, I know I have a lot of crap in my backyard.
The Burgman chassis is rather heavy. Granted this had to see highway useage and deal with semi's "prop wash" but that doesn't detract that ther are certainly areas where this could've been considerably lighter.