Hi everyone.
It's that time again, to get away from the busy city.
I set my eyes on Death Valley National Park. It's a great time to visit it (not too hot, only around 85 F right now).
I am think about leaving on Thursday night, after work around 7 pm, and getting across San Gabriel Mountains via Angeles Crest Hwy.
Then I plan to ride for a few hours and set a campsite in the desert around 11 pm.
Then I get up around 7 and should have remaining 8 hours of riding left. So I should arrive by around 4 pm on Friday. I will explore the park, camp there again, and set out on the way back in the evening on Saturday. Camp in the desert again, and make it back to LA on Sunday evening.
Any thoughts? My met has 9500 miles on it now. Everything is original other than changed spark plug at 5K and an air filter. It runs great.
Anyone wants to join? I am slow though, it wont go any faster than 38 on flat road, and gets down to 12 mph on steep inclines.
Here is the pic of what road to Death Valley looks like. Took this last year when I drove my car there in June. It was around 105 and pretty miserable during the day, not to mention I didn't want to off road in my Honda Fit while the Met will take me anywhere.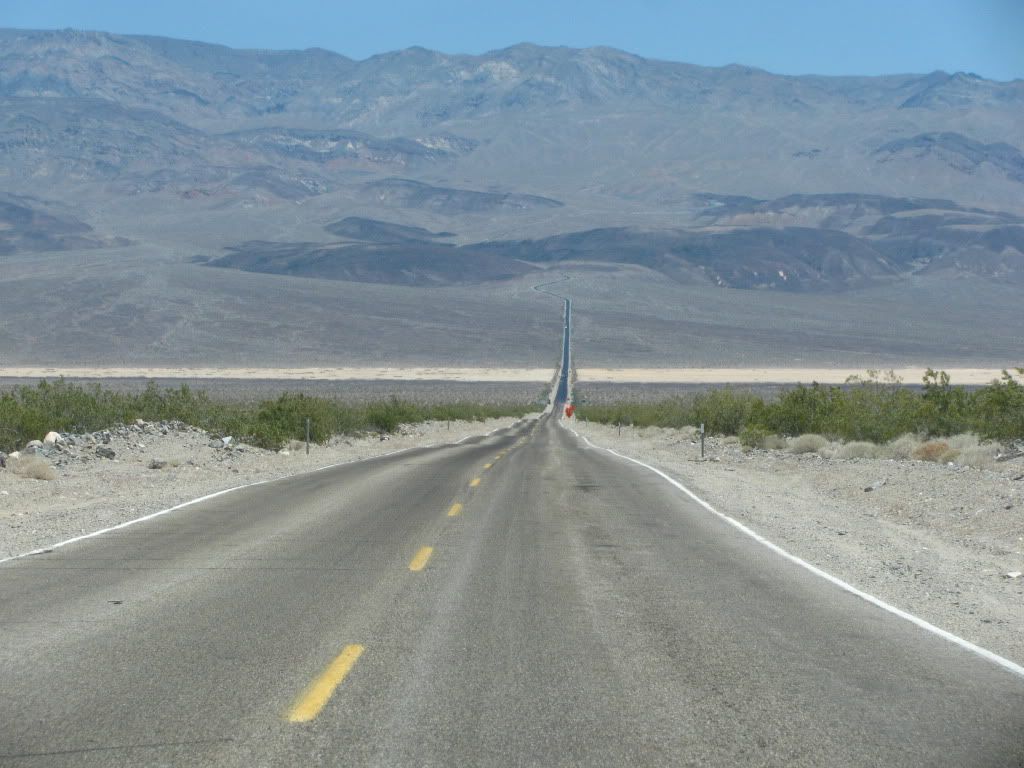 For this trip I wish I had a new Elite 110.