Here is one bracket. They are identical. No hardware was included. Which is fine with me. I usually throw away the included hardware and get what I want from the hardware store.
You can see the Bracket at the axle...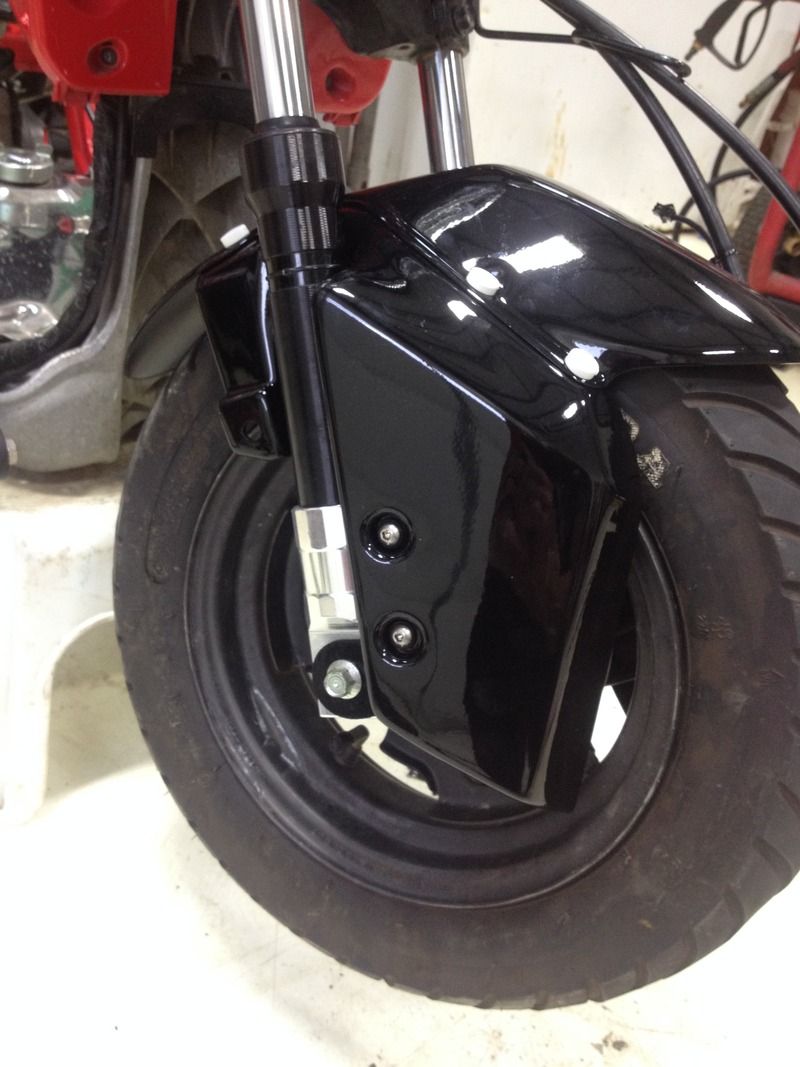 Oh, and the stock tire will not fit. Too tall and wide. I went with a 100/90-10 Kenda I had lying around. I will measure to see how much room is available for larger tires.