Did a few more things on the Met. She's about 94.7% done.
Chopped the rear and cleaned her up. Just gotta throw some grey primer on her. Added the rear light and directionals. I'm pretty happy with the rear but I'm not really feelin the front directionals. I'd like to mount them off the handlebars or just axe them all together and get the small ones for the fender.
Also re-route the rear brake cable as it was binding on left hand turns. Added the tach, just for show. I'd like to mount the buddy tach as all the wiring is their for it to work but I'll take some time trying to make mount it and make it look decent with the plastics.
My NCY front caliper came in, but then I realized the manjo bolts off the old Buddy caliper are way bigger, so for starters I'd need a new brake line, and then I'm not sure the I could go from a large banjo bolt to the buddy master cylinder to a small one on the bolt to the NCY caliper. So I'm just rocking the rear brake and I pulled the front rotor cuz it was hiding the pimp Dio wheel.
Running better and starts right up, but she takes off fast but then bogs out. I really haven't been able to test her out because of 3 straight days of rain. May be a jetting issue as I haven't touched the stock carb.
Stuff left to do. Get a the missing pieces for the front brake. Figure out the boggin issues. And maybe add the Buddy tach.
Front Directionals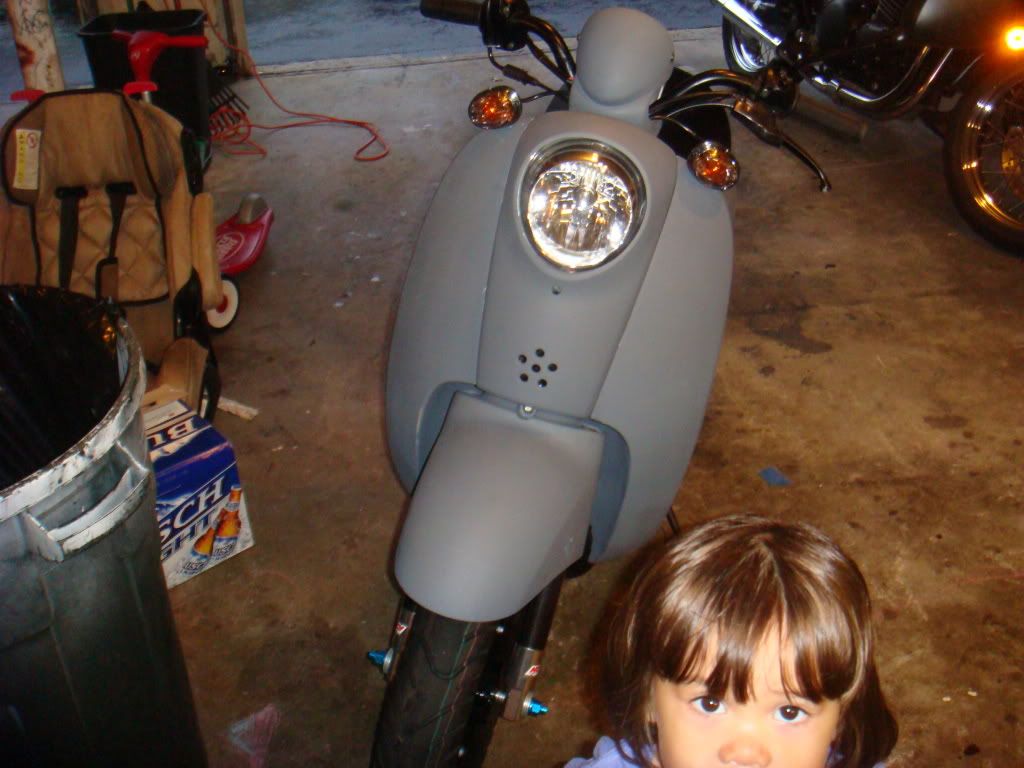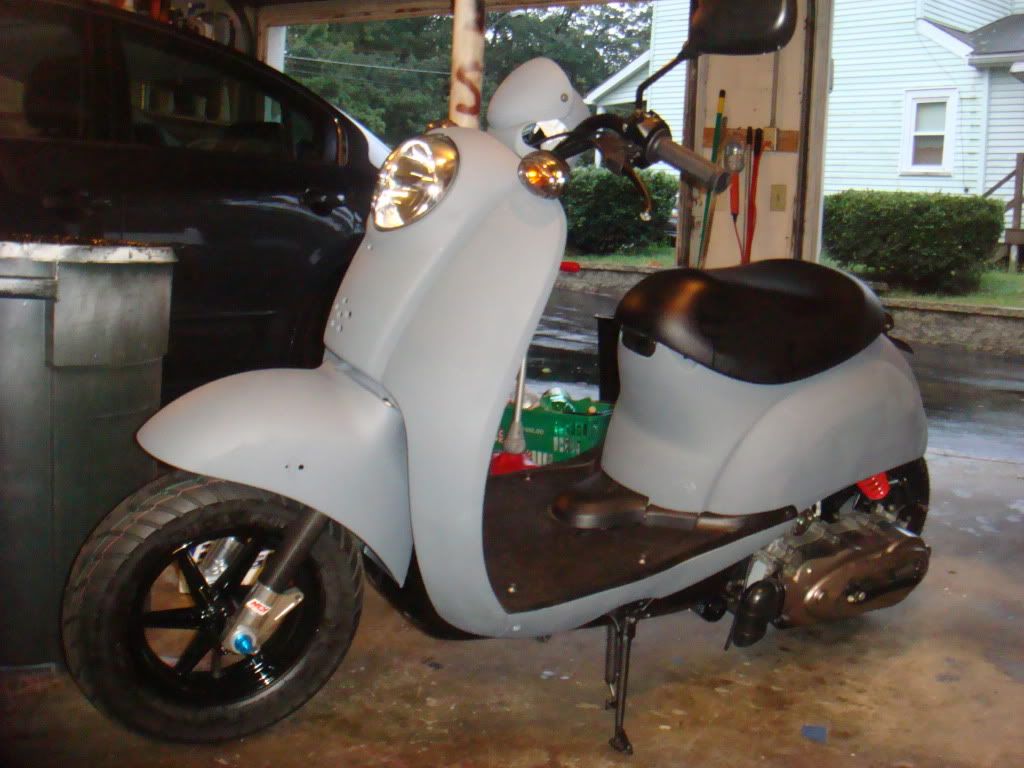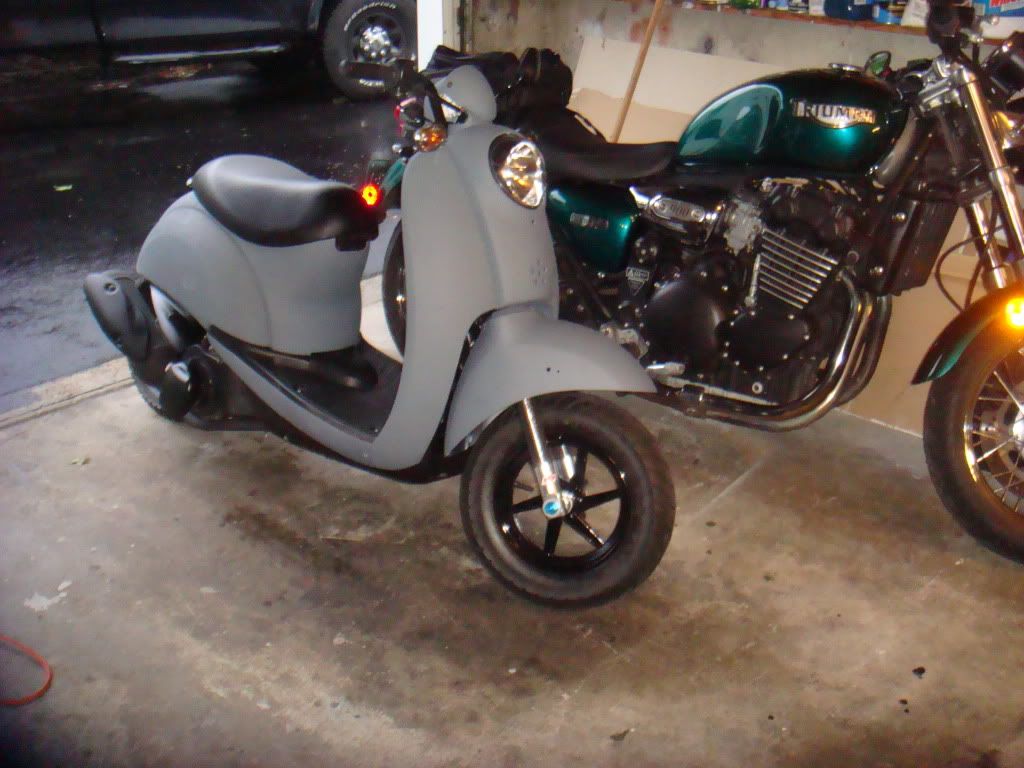 Ass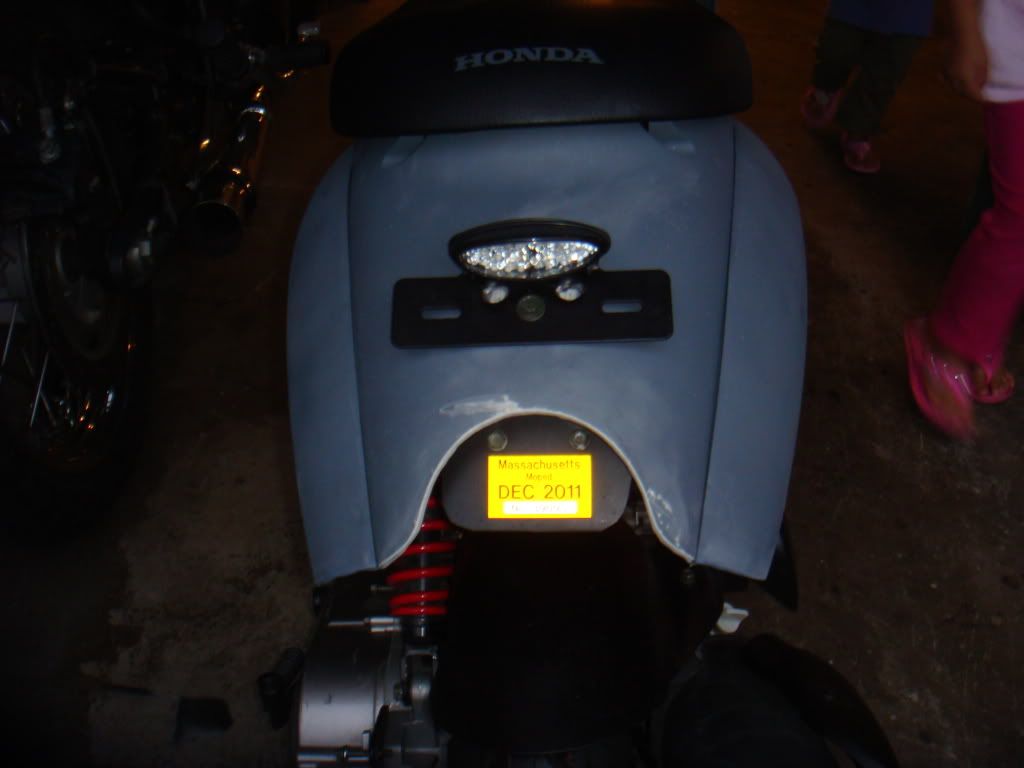 Tach, (this thing is so fast it does 20mph just sitting still)