I don't think there is a How To for this on the GY6, so here it goes.
This is for installation of the torque spring and 3 clutch springs using an impact wrench (manly tool) and a rubber strap wrench.
Step 1: Remove the variator cover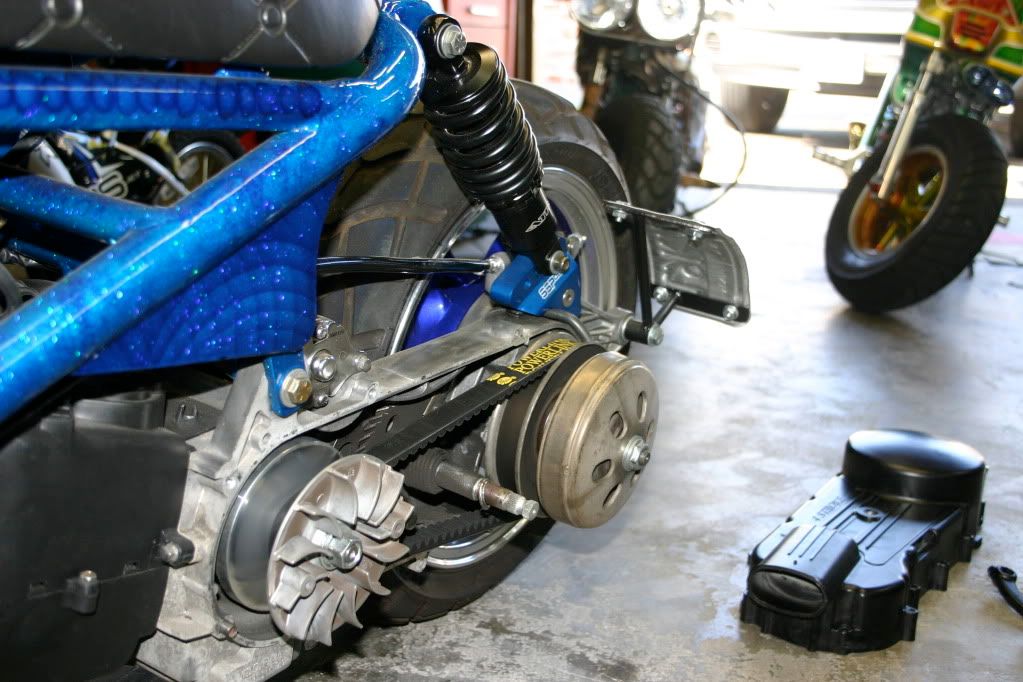 Step 2: Using an impact wrench, remove the nut holding the variator, and the nut holding the clutch.
Remove the variator, clutch, and belt.
Step 3: Slide the clutch bell off, and clamp the nut on the clutch in a solid vice.
Step 4: Using a rubber strap wrench around the clutch, turn it counter-clockwise.
Be careful when you near the end of the threads, the tension of the spring will send the clutch flying off.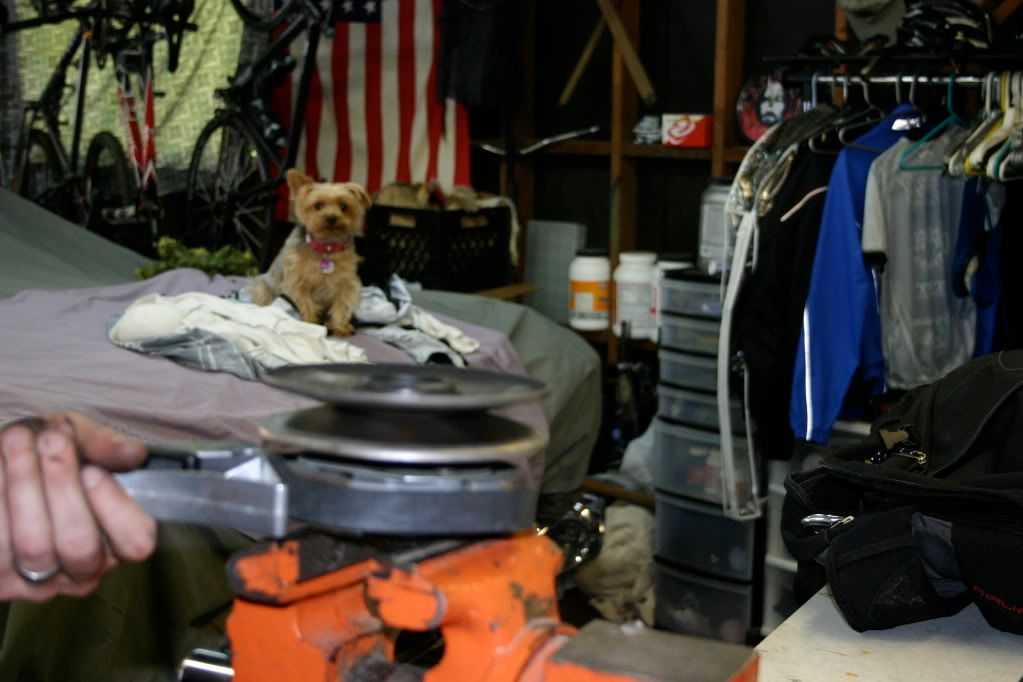 Step 5: Remove the 3 C-clips from the clutch, remove the plate
Step 6: Using an awl, or needle nose pliers, remove the 3 springs, and replace with new springs. Pay attention to their direction.
Step 7: Replace plate, C-clips, and re-assemble using new torque spring.
Compress the assembly using one hand, one foot, and use your other hand to start threading the nut.
Clamp the nut in the vice, and tighten the clutch with the strap wrench, same way you removed it.