talonChase96 wrote:
My wife and I just bought 2 rucks for our wedding gifts to ourselves. Lol. We're in lodi, Ohio. If you guys end up doing the Columbus to Cleve trip let me know. We'd love to tag along. It's been hard trying to find anyone around with Rucks.
I'm in Cleveland. I have a few peeps with rucks and Groms that I ride with.
I'm still learning Ohio, so I dont know how far Lodi is.
If you do fb, the group is Cleveland Mini Riders.
We just did a pretty nice sized ride a couple weeks back around the Cleveland area.
Hit me up if you're gonna be around the Cleveland area and we'll plan something.
Still trying to make it out to the Columbus area before riding season ends, but we'll see.

_________________
Tony Stark was able to build this in a CAVE.... with a box of scraps!!!! - Obadiah Stane (Ironman 1)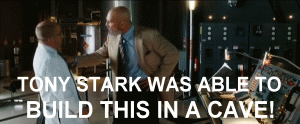 Ruckus Evolution.... The Punisher Build ----->

The Knicks Build

------> UPDATE:

The 250cc Gears of War Build (aka RuckFlex)