El Touro IV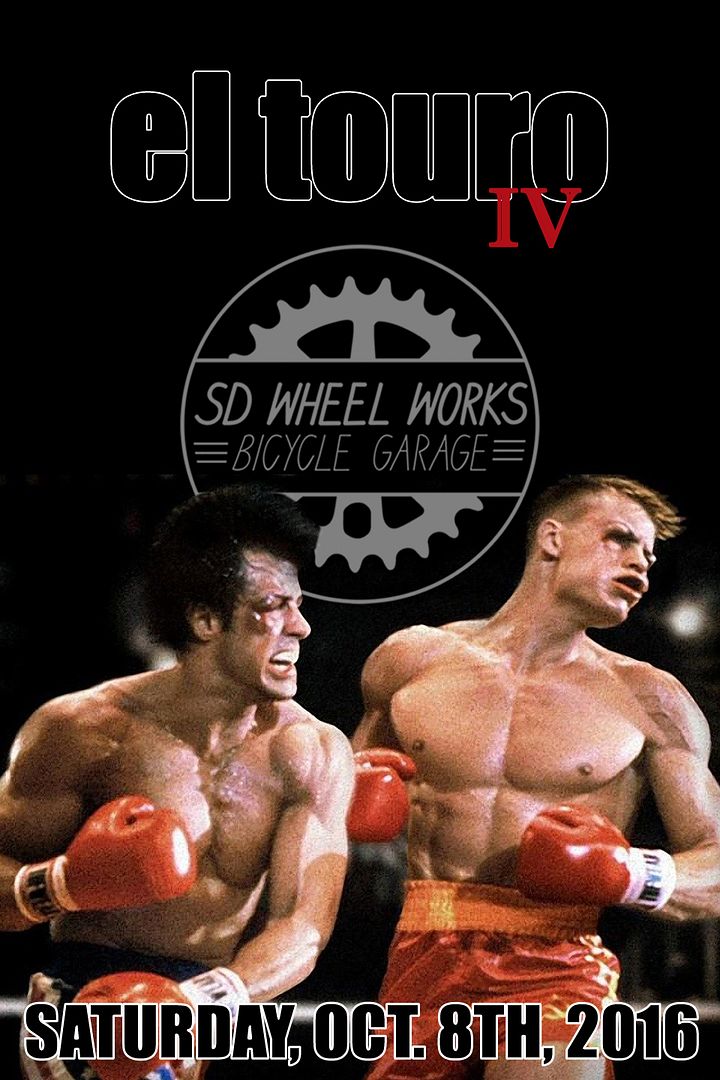 Official date is Saturday, Oct 8th. Meet up is, as always, at SD Wheel Works in San Diego, CA. It will be an adventurous and spirited ride. AKA: More than 100 miles and lots of twisties and views. Show up shook down, and gassed up. We leave at 9am, please GET there on time.
This ride is 'fitty friendly' - stops are designed to allow you to catch up and one of us from SD Wheel Works will be riding one so you won't get lost.
THIS YEAR EL TOURO IS ALSO A POKER RUN!!! Each stop you'll be given a playing card. 10 dollar buy in, best hand at the end of the ride wins the pot.
We aim to give you the absolute best 'Riders Ride' we can possibly put together every year, and this one is no different. We look forward to seeing all you great people, having a wild day together, and maybe topping it off with some local brews
THANKS!!!
Map for meetup:
https://www.google.com/maps/place/SD+Wh ... 17.1530854