Little update.
Put in the new bystarter, and it wouldn't idle. Figured I had a bad vacuum leak. Took the carb off, turns out the idle jet was completely clogged.
I cleaned it up, fired it up, ran great. Dialed in the idle and the air screw... took it for a 10 minute ride down my street. I got home, and it died. I took the fuel hose off, and drained the gas out of the bowl. I turned it over, and it fired up. So I re-attached the fuel hose, and slowly closed the bowl screw. Then it started to die, so I rev'd it up to about 4000 rpm... at which point it began to puke fuel out of the carb vent...
So, now my bowl needle isnt' closing... I have a guess that my fuel pump is full of crap. The fuel going into the pump is crystal clear.
Also, some visual updates: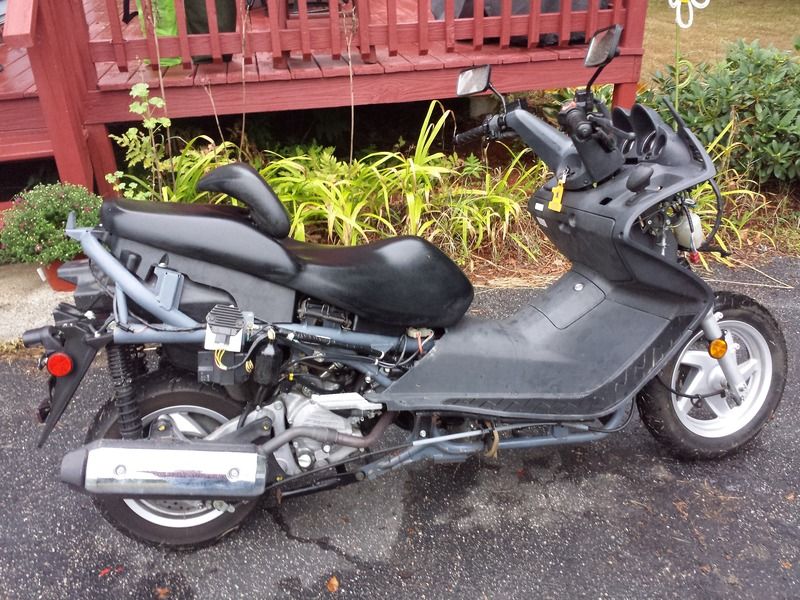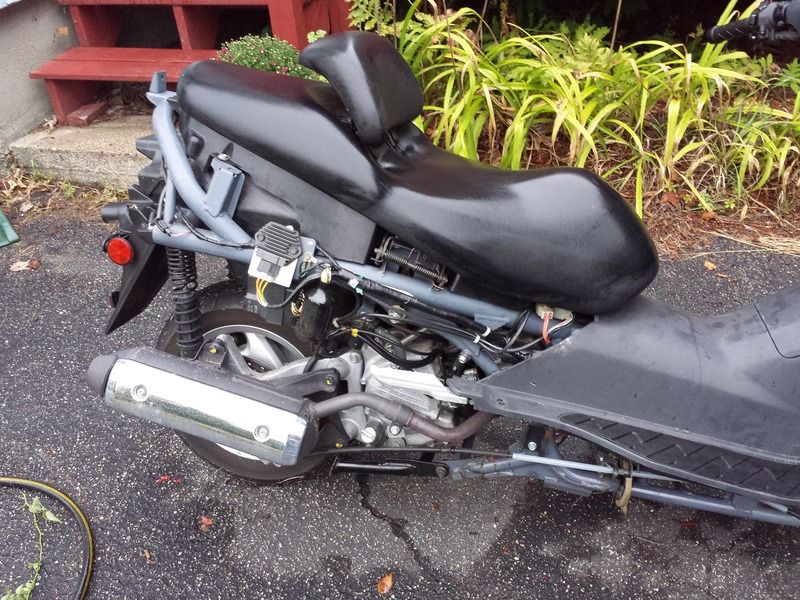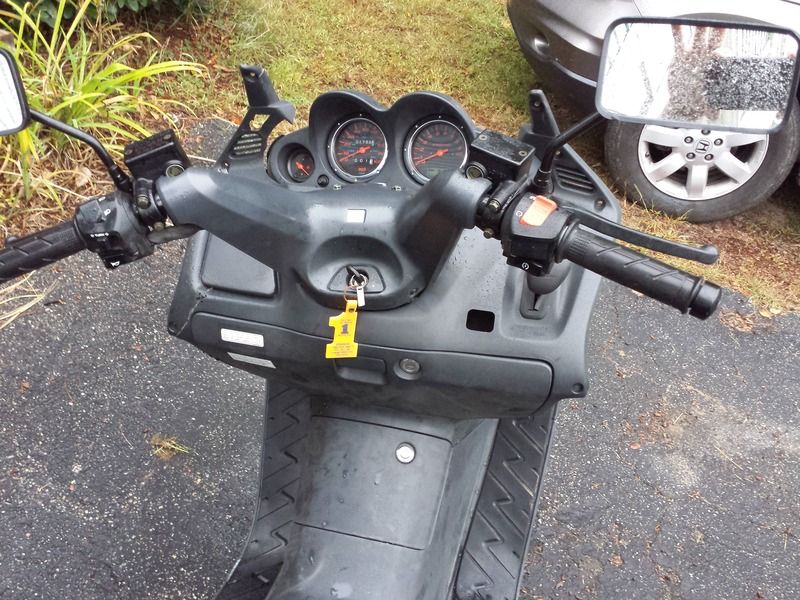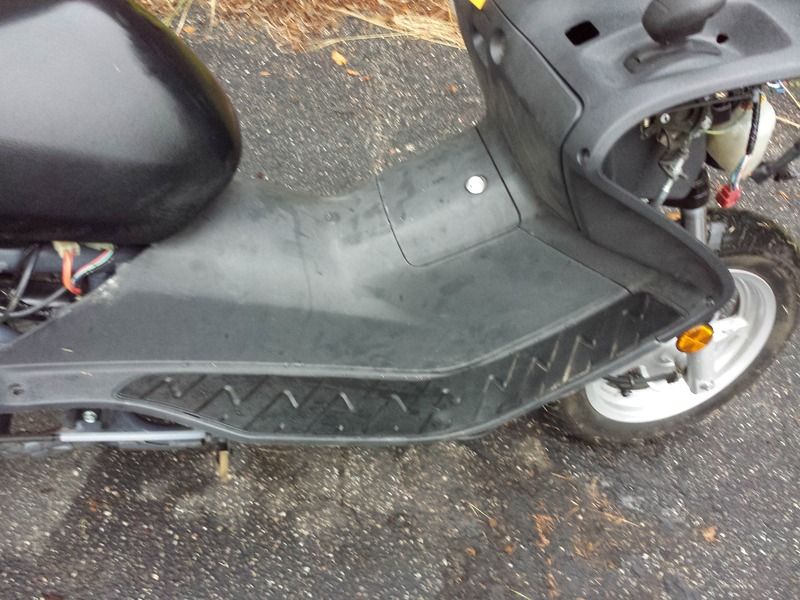 I'm probably going to run a post-filter to see if I can capture exactly what's going on .