It's been a bit since I've posted anything here on TR and I'm really bored so..........Having owned a Morphous and currently owning a Helix I figured I would share my take on both.
First off here is my former Morph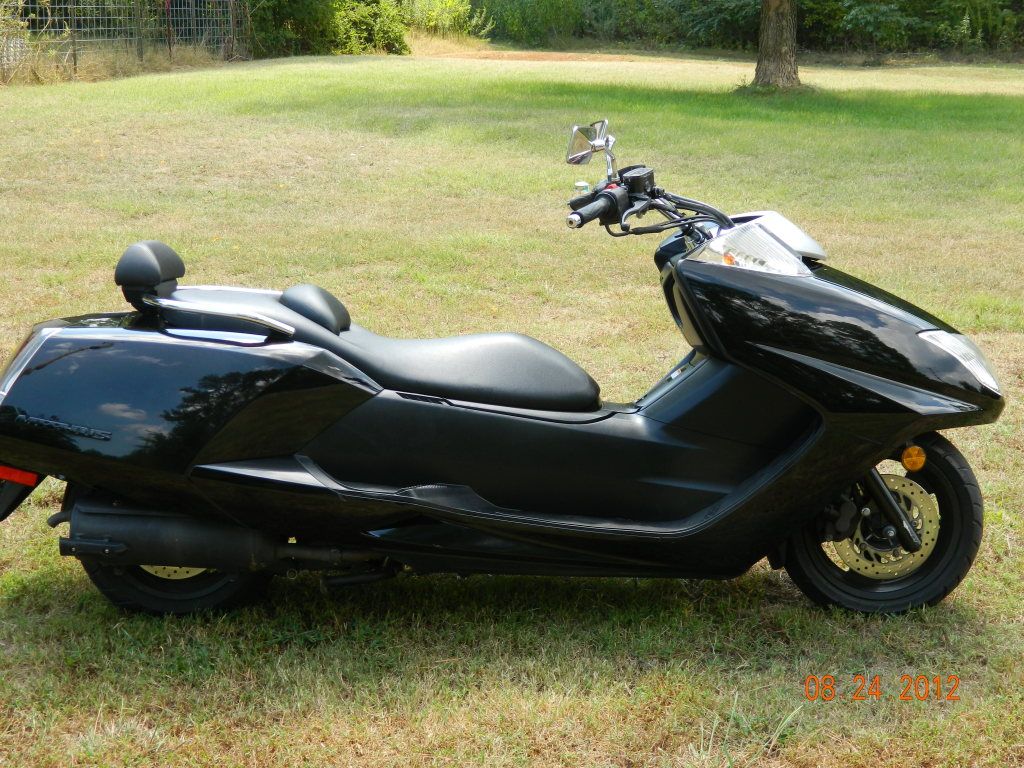 I traded a Zuma 125 even up for it and road the Morph most of that summer to work and on a few poker runs. That scoot got more looks (good and bad) then ANYTHING I've ever owned! I couldn't get gas without someone asking about it. I thought the power on the bottom was pretty soft. 0-45mph took a bit of time but after that it rolled on pretty strong. Top seed with my wife on back was a indicated 84mph. it got 65mpg all the time. I have to say I really miss this bike and I plan on getting another one ASAP.
Now for my Helix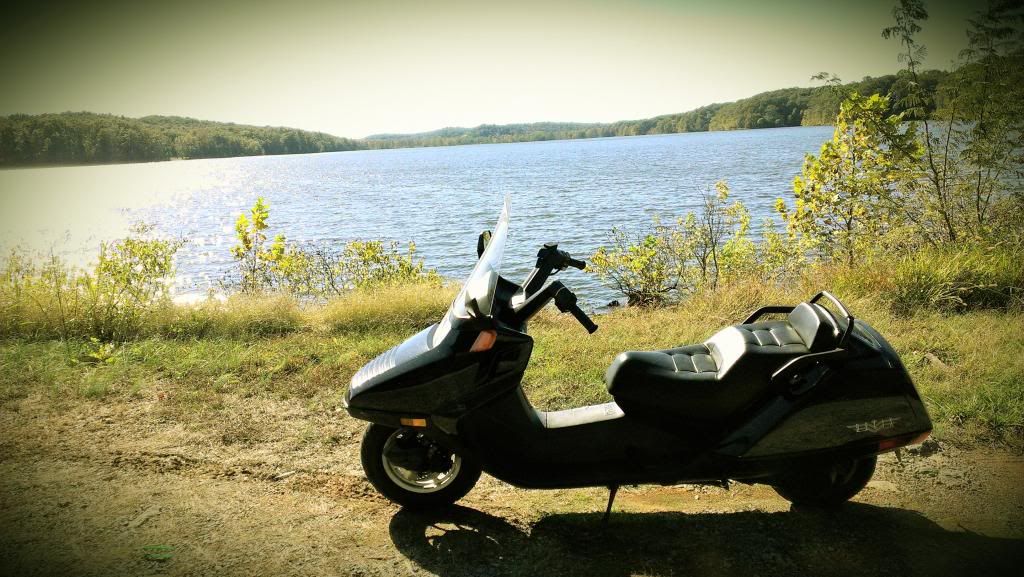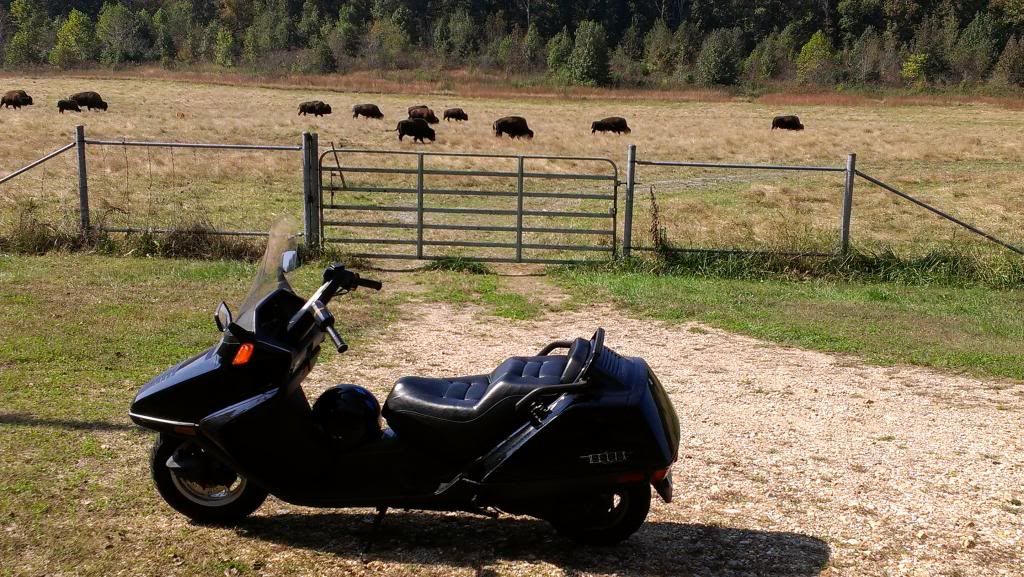 After I sold the Morph I still had a itch for a bigger scooter. I was able to find my 01 helix for a cool $700! On the 40mile ride home I feel in love with the seat on the Helix! I don't think I've ever had my ass on anything as soft as the helix seat. I found the Helix to pull a lot stronger off the bottom then my old Morph. I've seen 73mph on the Helix solo but I'm pretty sure that was about it. It also is not as stable in the interstate as the Morph. I had some 18 wheelers pass me that scared the shit out of me on the Helix. I think the Helix is cool in a 80's geeky way but the Morph was much cooler to look at, I mean it looks like a Helix that someone spent a shit ton of money on to customize. To me really it's a toss up. The Helix is stronger on bottom, The morph is stronger on top. The helix rides better in town, the Morph rides better on the Highway. I think the Morphous is the coolest looking scooter ever made but I had on co-worker refer to it as a big black dilldo so I guess it's all in how you look at it.
Bottom line the Helix is a better buy if you can snag one cheap (under $2000) if not I would buy a Morphous.