Super Sunday 2014 -
Grand Burger 9499 E Foothill Blvd,
Rancho Cucamonga, CA 91730
8:30 a.m. Meet up
9:30 a.m. Roll Out
This year I'm doing something a little different... I'm going to disclose the DESTINATION... Stay tuned as I will announce our destination by 10:00 p.m. tomorrow 4/15/2014.
If you'd like to pre-order an event shirt, you can do so here:
http://www.killerkrafted.com/store
Follow me on Instagram at KillerScooter or facebook at Killerkrafted Scooter
As promised, I mentioned that I would disclose this year's Destination for Killer's So-Cal Super Sunday.
Through the years I've learned that the build up to Super Sunday is extremely exhausting; building bikes, hosting parties, trying to do all that we can to make the experience memorable for each and every individual who attends.
Well, for me that's a moment to pop the cork and enjoy new and old friendships.
So this year we'Äôre going to have 'ÄúRematch'ÄĚ of 2013 and we'Äôre headed for PECHANGA Hotel and Casino. I plan to stay the night and party it up. So if you'Äôre up to partying feel free to book a room by contacting Charisse at Pechanga. Ask for the AAA rate for a discount.
For those who are unable to stay the night, then my good friend ZEEKUS will be providing a guided tour back to Rancho KILLERMONGA.
So, we'll see you soon and ride Safe!
See you all soon.
Well this year has been a rough one. Killer Scooter has been through a lot. We moved from 2 different locations…Azusa and then to Rancho Cucamonga. Hopefully we can stay here for a while…We finally shut down the Azusa location and moved everything into the Rancho Killermonga location. We have yet to organize and already began to embark on a new venture to manufacture and sell Vapor products, but with all the things going on at KILLER/INCREDIBLE…There still was room to plan the most successful Super Sunday to date.
This Killer SS 2013 was a doozie… The official count on the bikes were 289.5 riders, and 210.5 Honda Ruckus'. Every year there is something to learn from each and every ride to make it better for the next. I think of the 289.5 bikes that rode, 289 broke down. lOl
First, I would like to apologize to everyone who trekked the journey home without me. For those whom don't know, I got a text from my Old Lady that our Daughter was sick. Before leaving, I thought I had communicated what was going on with my situation and that would be relayed to those who remained, so I apologize if that information was not relayed.
Kathleen is GREAT with caring for our children and she lets me go about my business with little or no interruption; however, on Sunday she was compelled to tell me that my youngest daughter had an ear infection and a steadily rising fever which is alarming. There is one thing that definitely freaks me out about our girls and that's a fever. Almost 2 years ago, my oldest Daughter was the same age as my youngest is now and while I was working away at the shop in Temple City, she got a fever that sent her into convulsions. An experience that I wish she or Kathleen never went through, much less an experience to have to have gone through alone. Our Neighbor was gracious enough to help us out, but my oldest was sent to the hospital in an ambulance ALONE while Kathleen drove to the shop to get me and take me to the hospital. As a parent, you'd give anything and everything to take that pain you're your children so they don't have to suffer, most of the times it's not possible, but it is possible to be there to be supportive and help them through it. I'm sure that those are not memories that Kathleen would like to re-live. So I promised that I'll do everything that I can to not let that happen again, thus my reason for departing early.
I hope that many you will forgive me for my departure, or at least have an understanding for my reason for leaving. And although Super Sunday is an extremely important event for me, nothing is more important than the health and well being of my family. Although, I did communicate my plan to action for the journey home, I apologize for not having better ensured that the message was relayed. For this I am extremely sorry and apologies if anyone felt that they were left stranded. Please accept my apologies and I hope that I'll see you at #killerSS2014 or sooner.
And for this, I would really like to give a special thanks to Paul AKA Thumbsforward for stepping up…You've been a huge help to me and I couldn't have done it without you! Paul, helped block traffic, relay messages of downed riders and just overall supportive in the events leading up to and during Super Sunday. Thank You Paul!
Also to the Invisible Party Monster, my brother the Dentuckus, my brother always brings the party and the supplies. He ensures that everyone has a beer in their hand and having a great time! Thanks Big Bro for always taking care of everyone and especially care of your little bro.
Chris AKA JDMCHRIS13…Thanks for helping me guide the group through this route! Your familiarity of the IE definitely helped us through our journey. That is why you are a natural born leader...
Rick AKA HardF for being that North Star to help guide everyone back.
Zackhary AKA Zeekus, Zeussy Pussy, my Right hand man…Thanks for everything…keeping me focused and supporting me always!
The Killer Ladies, Sonia, Angela, Trish the dish for running the Killer Support Truck in the Toyota Tundra
Toki and L&L 'Äď Toki and Los and Lou'Ķfor running Killer Support 2 Truck in the White Titan.
Mattchew, Stubbs and 3 for helping get the front of the shop in order and painting the floors…they came out GREAT.
And although, this is a Killer Organized Event, it is not a success without the permission of the Old Lady and the participation of the So-Cal Shops and groups. Thank You Kathleen for allowing me to be away to ready the bikes and shop to make this the most successful Super Sunday event to date. Also, many of the shops are working extremely hard to finish bikes to debut and on top of all that many host out of towners ensure that their visit comfortable and if possible to provide bikes to ride for the weekend. With that in mind I would like to give a big Thank You to all of you: IERucks.com, Mild.LA, Repute Factor, Steady Garage, Rucksters, Drowsports, Standard Function, Chaps Garage, Sticky Belts, Mini Motor Monsters, Kiwi2Racing, SCOOT TV and RaceFARM.
Also, we can't forget to Thank all of the Support Trucks. Without you, we'd be…well…Stranded.
I need to make a special mention and shout out to our friends at MILD.LA for pushing your own production to squeeze the Official Super Sunday Event Shirts!! You guys ROCK! Thank You for coming through. I know that I appreciate it and all those who ordered it...
This year's event started at Grand Burger in Rancho Cucamonga, CA with the Final Destination to be Pechanga Casino and Resort. I opted to take the long way around of course because it's Super Sunday…Not just Sunday, 98 miles to the destination. From Pechanga back to Killer was another 60 miles...A total of approximately 160 miles...
The first part of the journey consisted of approximately 20 miles of city driving , 40 mile Straight-aways, almost 20 miles of tight Curvy mountain roads, and about 15 miles of wide sweeping turns before arriving at Pechanga Casino and Resorts.
A HUGE Thanks to the Out of Towners for making the journey. I hope we did not disappoint. I made a few new friends…shout out to Danny, AKA Ruck Hero for throwing his ruckus in RAV and getting out to Cali!! Good riding and talking with you. 2T Rulez the Galaxy!
AZ ruckstars representing hard!! Glad to have met all of you.
PDX 'Äď lots of nice builds...
Seattle - with the sickness...Sean's was my favorite with that nice purp zuma
Mojo with that dope arse Ruck and Sidecar with the Golden Retriever. I'm glad everyone was okay on this one. I was extremely worried. Hope to see you again soon.
808 hawaiian boys - Thanks for taking the flight to be with us. Always a good time.
My new friends from San Diego… Not be confused with that one guy, but Tom aka SD Ruck, Kilian, and Josh aka Demonk1d. Good Peoples and I'm down to party with you all again some day sooner rather then later… Also met EF9 Ruckus from SD that I met at the gas station…All of these SD Cats putting notice that they're down to help host a San Diego Ride and I'm down to Ride…Get at me or Kim Jong Ill and we'll help you organize a GREAT event.
Some of my favorite pieces of Super Sunday…Getting to See and talk to Bobby AKA I wanna Go Fast, I wanna heal fast and his pops Andy. Bobby has had a long and challenging journey, but continues to beat each and every challenge he is faced with. Keep up the good work buddy…I'm glad It's been a difficult journey for Walton family, but with the ruckus communities support, thoughts and prayers the Walton Family Thanks everyone who helped them through a difficult time.
The CorSPORT C3 with Zuma swap...SICK. Steady Garage told me you were the source of inspiration for their C3 build. Hi 5 to CorSport and Steady Garage on the new C3 Fatties!!
How about Rondiculous? How awesome was that Ruckus Trike? Ron was in an accident 10 years ago that left him paralyzed. Although it's understandable that there would be obvious physical limitations as to the ability to ride again, all those doubts were cleared with this awesome Rucksters build. The next challenge which I evaluate to be the most difficult the psychological effects that would impede and limit one's ability to overcome, but Ron was able to overcome the psychological hurdles and get him back on the saddle. I got a chance to speak to Ron at the first gas station, and boy is he an amazing person.
I know that after every year, there's always room for improvement. An although, there were plenty of hick ups on this ride, we'll learn from it and make the next one much better. I think that this is one the best routes in years.
Also, for those who ordered an official event shirt, we didn't get an opportunity to pull the raffle, so I will compile the list and include all orders that were submitted by 11:59 p.m. tonight for their event shirt orders. I'll pull the winners this weekend and post them up after.
So thank you everyone for coming out and making #KILLERSS2013 a Super Success!! Until next year, keep the shiny side up!
Steven AKA KILLER
Super Sunday Shirts Now available
viewtopic.php?f=47&t=81050
#killerSS2013
8:00 a.m. Grand Burger. Ride leaves at 9:00 a.m.
Nothing but love here, no Hate they even have
Breakfast burrito specials for the event.
9499 Foothill Rancho Cucamonga, ca
between Hellman & archibald
4/28/2013
Xxxxxxxxxxxxxxxxxxxxxxxxxxxxxxxcxxcxxcxxxxx
Killer Scooter presents So-Cal Super Sunday. April 29th.
So-Cal Super weekend begins on Friday April 27th. Book your room and book your travel.
See you all soon and get ready for the most amazing weekend of the year!
Super Saturday @Killer 4/28/2012:
viewtopic.php?f=175&t=68603
: So-Cal Super Sunday scheduled for March 27, 2011
Super Sunday was a HUGE Success with 165 riders, 119.5 of them rucks, and at least 7 Support Trucks.  This ride ran approximately 150 miles round trip...Not as crazy as last year's 200 mile journey...but monumental non the less..
 
The early morning rain definitely put a damper on the mood, but as the sun peeked through i knew we were in for a special treat.
 
I would like to first thank Mrs. Killer and my 2 Mini Killer's .  Thank you for your understanding and support to allow me to get the bikes ready and plan for this record setting event. Daddy's going to make it up to you with a nice long visit to Disneyland
 
Next, I would like to thank each and everyone of you who participated in this event.  Without you, it could not be "SUPER."  
 
I would especially like to give a big thank you to all the Outta Towners:
 
From Hawaii:  Ruckstr808, ZoomerRob, Busk, & Ron
From Virgina Beach, VA Total Ruckus Admin:  MyMisterB
From Denver, CO LiteW8, Rat42, XtraMedium, Fineline, Victor
From New York, Brahdahood, Temmyoung
From Toronto Canada, Dooder
From Portland, OR:  PDXRuckstar, CougarCock, PortlandRuckster, Doodrusirius
From Nor Cal:  Spoonkiller, Koonster, SIII, Jensen, Filthy Bear, Reggae Ruckus, efeezee, ShoxG, CaliRuck, HyphyD, Zeb, BigChris, Sublock (I know I'm missing some cats, i apologize)
From San Diego:  MacDREW (I can always count on MacDREW to represent SD), AutoFashion.
 
My next big thanks goes to the Support Trucks.
 
First and Foremost I would like to thank TJ.  Since the very first So-Cal Super Sunday 3 years ago...TJ has offered his support picking up downed bikes and providing snacks and refreshments.  Not only will he follow the journey, he will also drive all the way back pick up anyone...A true supporter of the scene.  Nobody Gets Left Behind!
 
Second to BTX, Benson and Chant AKA...Toyota Tundra Support Crew...  BTX in the Gold Tundra, Benson in the Black Tundra, and Chant in the Grayish Tundra...Thank you for swooping up the downed bikes...
 
support trucks:  Drowsports, Mattchew, Autofashion, and the boombox truck.
 
A Huge thank you to you guys for making this one of the smoothest rides of all time.  
 
I would also like to thank all the traffic support that we had.
 
Ride leaders:  Ricky(theGodFather)Bobby(Slice), LongBaller, Heinster, Sculptor, Minkus.
 
Traffic Control Squad: Dr.Charles, Big Chris, Filthy Bear, Zeb...ah shit...I'm just gonna say thank You NOR-CAL.
 
Big Thanks for the Media Coverage:  Motochamp's Yu Yamamoto, Kiwi2Racing's KJI, HMP Honest Mike Productions and all others who were able to get their snaps on...
 
Next, I would like to thank the shops out there for Supporting the Scene, not Just the Green...
 
KILLER Kamp - Thanks to all the guys that help me around the shop, not just before Super Sunday, but through out the year...Ricky(theGodFather)Bobby(Slice), SahowSGV, Zeekus, Chant, RiskEK, Jacob, Dr. Charles, Tokei, and my bro the Dentuckus!
 
Team Hi-Lighter Rucksters
 
the Ruckuma Standard Functions/ATR  crew
 
SIII Industries
 
Full Time Artist
 
PitCrew Motorsports
 
Repute Factor
 
GenX Graphics
 
Long Beach Auto Body and Repair
 
Drowsports
 
Wrenchwerks Hawaii
 
I'm sure i missed some people, please forgive me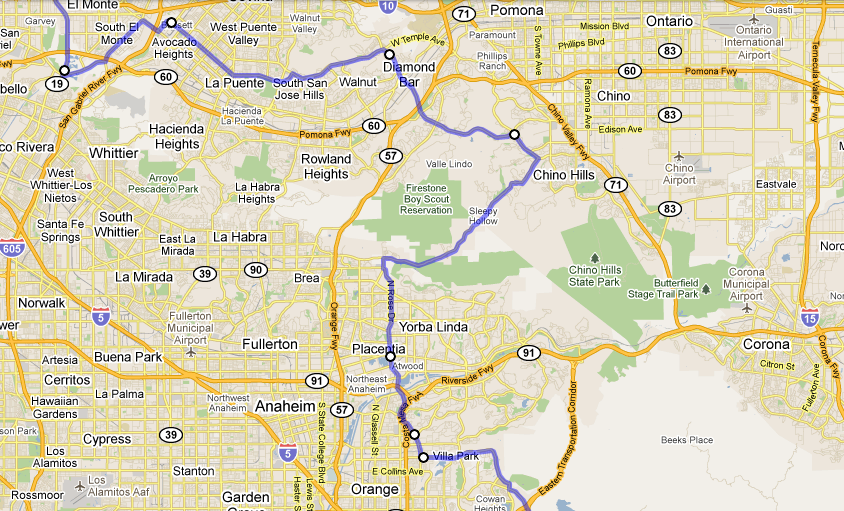 I hope everyone had a wonderful time.  Ride Safe
 
Super Series will continue for 2011... Look out for future posting on the "Cali Love" ride this summer where Nor Cal Meets So Cal somewhere on the central coast...
 
Make sure you look out for the KILLER Approved rides such as "3's" A Day in the Desert part Deux (Palmdale, CA), "Kim Jong Ill's" SuperFadedCon 2011 (San Diego, CA), "BoostedHB's" Winoville Ride (Temecula, CA),  and "Hard F's" Morongo Madness (Cabazon, CA).
 
Also beginning April 28th, and the Last Thursday of every month, we will begin Thursday Night Drags at the Irwindale Speedway.  So get your scoots tuned and ready to go...
 
Over and Out...
KILLER
xxxxxxxxxxxxxxxxxxxxxxxxxxxxxxxxxxxxxxxxxxxxxxxxxxxxxxxxxxxxxxxxxxxxxxxxxxxxxxxxxxxxxxxxxxxxxxxxxxxxxxxxxxxxxx
Another Successful KillerScooter SUPER SUNDAY Event!! Thank you EVERYONE...Thank you to all the Riders that made it out to So-Cal Super Sunny Sunday! Seriously without you guys (and gals) there would be no "Super, in Super Sunday."
Big Props goes out to KAMIKAZE for T-rucking it all the way out from Arkansas and putting over 2,000 miles just to join us at this event. Also all the dmbk kids from Denver, Colorado with the pretty Unicorn T-Shirts! I can't forget to mention all the distance drivers from San Diego all the way up to Sacramento (suckarass?????), But the most Creative way to get Super Sunday award goes to talagang_crazy for stuffing his ruckus in a hatchback to make it out...
I hope you guys (and gals) had a GREAT time and got a chance to see the behind the scenes Madness of the Pre-Super Sunday preparation. After the Friday Night BDC event, we took the outta towners through Standard Functions and Rucksters for a preview of the Super Sunday Debuts. Can you say...CRAZY!!
I know with all the rain up until Sunday morning had many of you worried about the prospects of Super Sunday, but I'm glad Mother Nature kept her promise and made the rain go away. Thanks to Doppler 7000, we headed opposite of the way the rain was heading so we missed it completely in the SGV...Got a little sprinkle out in Piru, but nothing got soaked.
Thank you to Pit Crew Motorsports in San Gabriel, CA for Mounting all of our wheels and tires before Super Sunday. Thanks Cuz_I_Can!
Personal thanks to BTXindustries, CaptainCrunch and RickyBOBBY for helping me out with the rebirth of Blackalicious!
Super Super Super Thanks to YU from Moto Champ Japan for the Media Coverage! Thanks for making it all the way out and dealing with us crazies! (I'll find out how to get a hold of future copies so you guys can purchase them). YU crazy for hanging out of a Moving Van to take a picture of all of us!! YU da Man!!
Special Thanks to our Supporting Sponsors:
KillerScooter
BTX Industries
Composimo
Standard Functions
Wrenchwerks
Makoa scooters
Repute Factor
Rucksters
Can't forget about the Support Trucks!
San Diego Crew
ZMoto
Benson
Standard Function
BDC Media and Tools
My personal favorite build out there had to be grayME oVER!! Well Done Hai!!!
Here's the route to our destination....Slow on the go...but SUPER FAST ride home!!!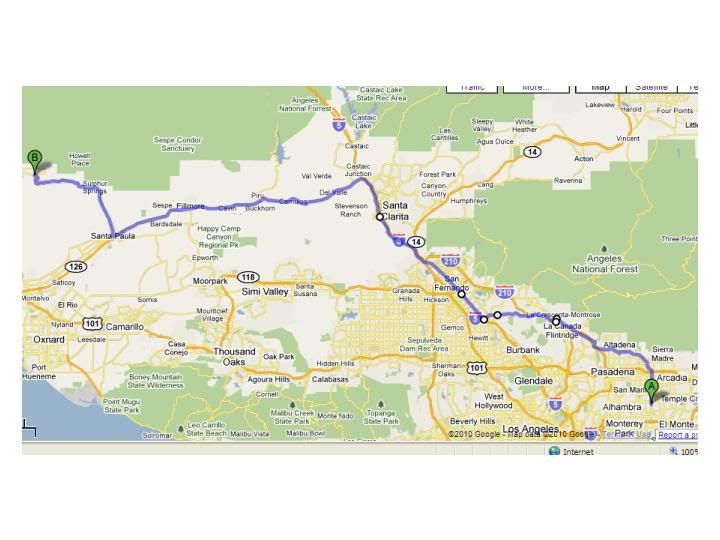 Boccali's Restaurant
(805) 646-6116
88.1 mi
5505 Rosemead Blvd
Temple City, CA 91780
1. Head south on Rosemead Blvd toward Broadway 85 ft
2. Make a U-turn at Broadway 4.3 mi
3. Slight right at N Rosemead Blvd 331 ft
4. Continue onto Sierra Madre Villa Ave 0.2 mi
5. Continue onto New York Dr 3.4 mi
6. Turn left at N Lake Ave 0.1 mi
7. Take the 1st right onto E Woodbury Rd 2.2 mi
8. Continue onto Oak Grove Dr 1.2 mi
9. Turn left at Foothill Blvd 0.7 mi
10. Continue straight onto Gould Ave 46 ft
11. Continue onto Foothill Blvd 4.0 mi
12. Turn left at Pennsylvania Ave 0.6 mi
13. Turn right at Honolulu Pl 1.6 mi
14. Turn left at La Tuna Canyon Rd 6.0 mi
15. Continue onto Tuxford St 0.7 mi
16. Turn right at S San Fernando Blvd 4.7 mi
17. Slight right at Tiffany Ave 338 ft
18. Continue onto Truman St 1.4 mi
19. Continue onto S San Fernando Blvd 4.7 mi
20. Continue onto The Old Rd 3.2 mi
21. Turn left at Chiquella Ln/The Old Rd
Continue to follow The Old Rd 6.7 mi
22. Turn left at Henry Mayo Dr 0.8 mi
23. Take the 1st right onto Commerce Center Dr 322 ft
24. Take the 1st left onto CA-126 W/Henry Mayo Dr
Continue to follow CA-126 W 26.1 mi
25. Turn right at S Hallock Dr 492 ft
26. Turn left at State Route 21/E Telegraph Rd 0.5 mi
27. Slight right at E Main St 0.6 mi
28. Turn right at the 3rd cross street onto N 10th St 0.3 mi
29. Slight right at CA-150 W/N Ojai Rd
Continue to follow CA-150 W
Destination will be on the right 13.8 mi
Boccali's Restaurant
3277 Ojai Santa Paula Road
Ojai, CA 93023
I'm sure I missed recognizing some peeps, but please feel free and let me know...I'm still tired.
Thanks again for coming out all!!
XXXXXXXXXXXXXXXXXXXXXXXXXXXXXXXXXXXXXXXXXXXXXXXXXXXXXXXXXXXXXXXXXXXXXXXXXXXXXXXXXXXXXXXXXXXXXX
It's that time again kids...So-Cal Super Sunday will be March 7th 2010. We've got a route planned for all you and can't wait to meet all of you out of Towners... TR & Nor-Cal's Very own SPOONKILLER along with the other Bay Area, LiteW8 and the DenMOB Crew, Kamikaze from Arkansa, SeanSean from Oregon, and Many Ruckus Fanatics...
Come to see the Sexiest Ruckus/Zoomers on the planet.
Please park in the LOT North of the HATe.
The HATe is located at
5505 Rosemead BlvdTemple City, CA 91780
(626) 292-1000
Although many have come to the Darkside, Super Sunday is always 50cc Friendly.
Come see the unveiling of some new sexy scooters and makeovers from KILLER SCOOTER, Rucksters, Standard Function, and BTX Industries New
Product Releases along with all the fresh backyard projects.
Super Sunday T-shirts now available for Pre-order.
SS 2010 is Brought to you by our gracious sponsors:
KILLER SCOOTER
BTX industries
Rucksters
Standard Function
WrenchWerks Hawaii
Composimo Fabrications
MakoaScooters
Repute Factor
As always, Super Sunday is an all day event so Please have your Ruckus Ready for a Long and wonderful Ride.
Presidente TJ will be Providing the Tow Support
Please be mindful of the other riders, so bikes that fail will have 5 minutes to fix and repair your ride...Otherwise, you may load your bike on el Presidentes trailer and you can fix it at our destination (assuming space is available). All those who wish to work on their bikes longer than the 5 minutes may be left behind.
Please see below for Previous Super Sunday Events:
xxxxxxxxxxxxxxxxxxxxxxxxxxxxxxxxxxxxxxxxxxxxxxxxxxxxxxxxxxxxxxxxxxxxxxxxxxxxxxxxxxxx
Thank you EVERYONE! Without you, this Super Weekend would have been a Super Dud.
I hope everyone had a GREAT time...Super Sunday 2009 has officially been locked. The official count was 95+/- Rucks and total of 140 riders... Approximately 140 miles traveled round trip and only 4,286 gas station stops...hahahaha... We left the Hat at 10:00 a.m. and got to Rucksters shortly after 7 p.m.
We traveled through Carbon Canyon, Santiago Canyon, through the 133 FREEWAY and ultimately ending up Taco Loco who had some amazing tacos!!! on the route home, it was PCH all the way to Lakewood/Rosemead Blvd...
But I must give a few Special thanks for the following peeps to make this ride a success..
First and foremost...KillerMomma and KillerBABY for allowing me to set this up and work on bikes the last couple weeks to make this event a success.
Second, I would like to thank El Presidente...TJ... for being the support vehicle and providing refreshments. After dropping of the few bikes at Rucksters.com that couldn't make the journey, TJ went back to Laguna Beach to pick up another 2 fallen soldiers...
Long Baller for Leading the pack when SeanSean's bike went down
HonestMike for doing the count...(know your position sucka!!!)
Rucksters.com for keeping their shop open late all weekend long for the last minute Super Sunday builders and for waiting on the Outta town guest to arrive.
Battlescooter.com for coming out to ride with us.
NohoScooters.com for coming out and brining some vespa's with you!
Masthavic from Repute Factor for making my special requested Black Shirts with special edition silver ink for the 100+ degree weather.
Fatphos X Minkus for the pending photos and videos documenting this record setting event.
Dr. Charles, BTX, DEBO, BigCHRIS, 04yellowruckus and Ruckster for providing technical support to the FAILED bikes
2 stroke belts were blowing up all over the place...more venting in your cases guys! Cool that tranny...you're bikes are high revving...
Cuz_I_Can for pushing Bumdo1 on his stock ruckus to go past 15 mph...
MPAB for finishing up some fresh paint jobs so Riders Ride
The BARC guys for traveling many miles to come ride with us.
WEAKwing24 for coming from South Dakota to get a little taste of the SGV.
SeanSean from Ashland, Oregon for leaving his 9 month old daughter to attend this record setting event...I hope the bearings on your bike is an easy fix.
CtownRuckus from Calgary Canada as always.
The girl on the White and Blue met for hooking me up with the lotion and xo4all's wife for spraying me down
Sexy time.
GunXit for hosting WEAKwing24
gAME oVER for hosting Ctown
and BIG THANKS to the Fresno Guys for
NOT
helping out a man down!!!!!!!!!!!!!!!!!!!!!!!! AAARRRRGGGHHH!!!!
Pix begin on page 111
viewtopic.php?f=63&t=14902&start=1650
Super Sunday will now only be an Annual Event and resume in 2010
Look for the KILLER SCOOTER Rear Foot Brakes and Zuma125 Stretch Kits coming soon to an Authorized KILLER SCOOTER dealer near you.
See you in Tahoe..July 10th and Seattle August 7th...
xxxxxxxxxxxxxxxxxxxxxxxxxxxxxxxxxxxxxxxxxxxxxxxxxxxxxxxxxxxxxxxxxxxxxxxxxxxxxxxxxxxxxx
Alright kids...You've asked for it...so here it is...the 2nd and probably final installment of Super Sunday for 2009.
I'm going into surgery later this year for my shoulder so, we've got to make this BIGGER and BADDER than the Preceeding Super Sundays.
What's up Everyone...The Super Series Continues Volume 2 for 2009...
Super Sunday is scheduled for June 28th, 2009...
Same Meeting Location...The Hat, Temple City...
The Time: 8:30 a.m, leaving at 9:15 a.m
The Destination: ALWAYS unknown
Expectant Fun Rating: 10+
Get your bikes Ready for a Great Season to come!
For T-shirt please see the REPUTE Factor order information
viewtopic.php?f=47&t=33389
Read Below for a Re-cap on the last Super Sunday from March 8, 2009
Another Successful Super Sunday...
First off, I would like to say to EVERYONE who came out to Super Sunday Thank You! and a Special thanks to SpoonKiller and TotalRuckus.com because without these ingredients, So-Cal Super Sunday would not exist...So. THANK YOU!
And Thanks for everyone who helped support this Ride:
My wonderful and understanding girlfriend Kathleen and my daughter Lauren for letting me hang out with the guys and letting all the "Outta Towners" stay with us...Thanks Babe!
TJ (FASTARELLA), for providing morning refreshments and afternoon snacks, and the much needed Technical Support Truck!!! Thanks TJ!
Mrs. FASTARELLA for allowing TJ to be the Support Truck
BTX and Ruckster for Sweeping the Rear and providing Wrench Assistance to those in need.
LongBaller for helping me lead the pack and NOT getting lost!!!
MasthaVIC from REPUTE FACTOR for making the memorable Super Sunday shirts at such a KILLER price!!!
gAME oVER for dropping off the outta towners and picking up all the missing pieces that I couldn't remember to do!
Honest Mike for doing the official count!
GunXit: for picking up the outta towners Loaning JediSabre7 a bike for the weekend
FatPhos X MINKUS for the upcoming Video and Photo's Release
to all the Paparazzi's please post your pics...
I would like to recognize the "Outta Towners" for traveling many miles to be with everyone here in So-Cal...The "Outta Towner" consisted of:
Brahdahood from New York
JedieSaber7 from Wisconsin
The "Cock State" boys from Delaware (I Wanna Go FAST, WILLIS)
LiteW8 from Colorado
BARC: SpoonKiller who risked his life with his wife to be here, 3xkraziee?? (Roddy), RedRucker, DeviousD, and Sublock
BallinRuck619, a hair away from mexico,
and the reason for having Super Sunday on March 8th...CTownRuckus from Calgary, Canada...
I'm sure there are tons more of you guys out there, but I didn't have a chance to meet with you or talk to you and I apologize...but I hope you guys had a great time anyway....
WOW! I'm Exhausted!!! but I think that's an understatement...The Month before Super Sunday is always CRAZY! Everyone getting frantic and trying to get their bikes running before the big Meet and Ride... This 2009 Kickoff was no different...
I believe our official Count Master, Honest Mike, counted over 95 riders in attendance and countless more just there to check out the scene...and recorded 64 ruckuses in attendance...I believe this may be world record, but I'm not too sure.
When I got to the Hat, just after 9 a.m., there were over 80 bikes and boy was it amazing! I saw a lot of new faces...
For those of you who were able to make the entire ride, we clocked approximately 185 miles...Traveling near the Rose Bowl, through the Hills of La Canada, down the Slope of Lovely La Tuna, through the San Fernando Valley, in the Canyons of Topanga, and down the amazing coastline of California to arrive at Neptune's Net in Malibu Canyon...Traveling home, we had 27 miles of WOT and the beautiful ocean on our right as the sun set down and reflected off the water...Wilshire though...Not as nice...potholes everywhere...but we got to smash down the streets of Little Tokyo then through the 2nd street tunnel...
Hat The
5505 Rosemead BlvdTemple City, CA 91780
(626) 292-1000
1. Head south on CA-19/Rosemead Blvd toward E Broadway 69 ft
2. Turn right at E Broadway 1.0 mi
3. Turn right at S San Gabriel Blvd 3.3 mi
4. Turn left at E Colorado Blvd 3.8 mi
5. Turn right at N Orange Grove Blvd 0.1 mi
6. Turn left at W Holly St 0.4 mi
7. Slight right at CA-159/N Linda Vista Ave 2.6 mi
8. Continue on Highland Dr 0.5 mi
9. Continue on Berkshire Ave 0.3 mi
10. Turn left to stay on Berkshire Ave 1.0 mi
11. Turn right at Chevy Chase Dr 0.3 mi
12. Turn left at Descanso Dr 0.9 mi
13. Turn left at Verdugo Blvd 0.8 mi
14. Continue on Honolulu Ave 1.6 mi
15. Continue on Pennsylvania Ave 0.3 mi
16. Turn left at Honolulu Ave 1.6 mi
17. Turn left at La Tuna Canyon Rd 6.0 mi
18. Slight left at Tuxford St 226 ft
19. Turn right at Glenoaks Blvd 3.6 mi
20. Turn left at Van Nuys Blvd 2.1 mi
21. Turn right at Arleta Ave 0.3 mi
22. Continue on Devonshire St 9.4 mi
23. Turn left at CA-27/Topanga Canyon Blvd
Continue to follow Topanga Canyon Blvd 18.5 mi
24. Turn right at CA-1 23 miles
Destination will be on the right
here's the link to the Route:
http://maps.google.com/maps?f=d&source= ... 0+(Hat+The
)&daddr=E+Broadway+to:S+San+Gabriel+Blvd+to:CA-159%2FLinda+Vista+Ave+to:Berkshire+Ave+to:Descanso+Dr+to:La+Tuna+Canyon+Rd+to:Van+Nuys+Blvd+to:Devonshire+St+to:34.256543,-118.60621+to:42505+Pacific+Coast+Hwy,+Malibu,+CA+90265+(Neptune's+Net+Seafood)&geocode=FTBQCAId7lX2-CHTX2IIU1lfSw%3BFZNPCAIdtBP2-A%3BFSIFCQIdAgX2-A%3BFUhhCQIdRMT0-A%3BFYK8CQId5pf0-A%3BFTrsCQIdBDz0-A%3BFY1fCgId9trx-A%3BFTrXCgIdTv_w-A%3BFf65CgIdDp7w-A%3B%3BFcGbBwIdm8bo-CHIlbWtutmDjg&hl=en&mra=dpe&mrcr=0&mrsp=9&sz=15&via=1,2,3,4,5,6,7,8,9&rtol=0,1,2,3,4,5,6,7,8,10&dirflg=ht&sll=34.247852,-118.602819&sspn=0.023661,0.025492&ie=UTF8&ll=34.175453,-118.526001&spn=0.757806,1.082153&z=10
I believe Pictures start on Page 75, so enjoy...
viewtopic.php?f=63&t=14902&start=1110
And for those of you were not able to make this event, don't worry, I'm sure we will have another one probably in the summer time...
and for Locals...Get Ready for the CREST!!!! We will be having amazing rides to the crest coming soon... This Route is not 50cc friendly.
Ah shitfawkdayum!!! Sorry guys...it was late!

A HUGE thank you to all the guys at PitCREW motorsports and the ladies at GenX gtraphics... a Special thank you to DEBO and Cuz I Can for bleeding my brakes and the gear change!!
What's up Everyone...The Super Series Continues for 2009...
Super Sunday is scheduled for March 8th, 2009...
Same Meeting Location...The Hat, Temple City...
The Time: 8:30 a.m, leaving at 9:15 a.m
The Destination: ALWAYS unknown
Expectant Fun Rating: 10+
Get your bikes Ready for a Great Season to come!