5/30/12 - She's coming along...
Yesterday while doing an errand going towards National City from Paradise Hills I got a flat front tire. Prior to that I was bombing down the Hills at over 60 mph according to the tachometer but I'm sure it was somewhere in the 55 mph range if I had a GPS. Towards the end I notice the front wasn't steering well as it should. So I pulled over into some neighborhood in National City and "BAAAM"! Flat tire fail. Good thing is that I have the 4 Wheels of Fury and a ramp to haul it out for the front tire to be repaired at the local shop.
Since it will be in the shop to change out the tire I might as well throw in a few items remaining like the 1000 RPM NYC Compression Spring, NYC Adjustable Racing Clutch, NYC Oil Cooler Set, NYC Camshaft, and the 150cc big bore kit with the busted piston. Of course the 150cc big bore kit and camshaft are out... for now. The Oil Cooler is a little more complicated because I have to decide where to place it. So the Compression Spring and Racing Clutch will be installed. And as of today at 5:35pm those parts are now installed! I just turned in the 2WD to the shop around noon. So I can't wait to pick her up!
In the meantime... here are some recent touch ups I added to the 2WD as well as an update on the installed parts.
Obey stickers are a requirement for this ride.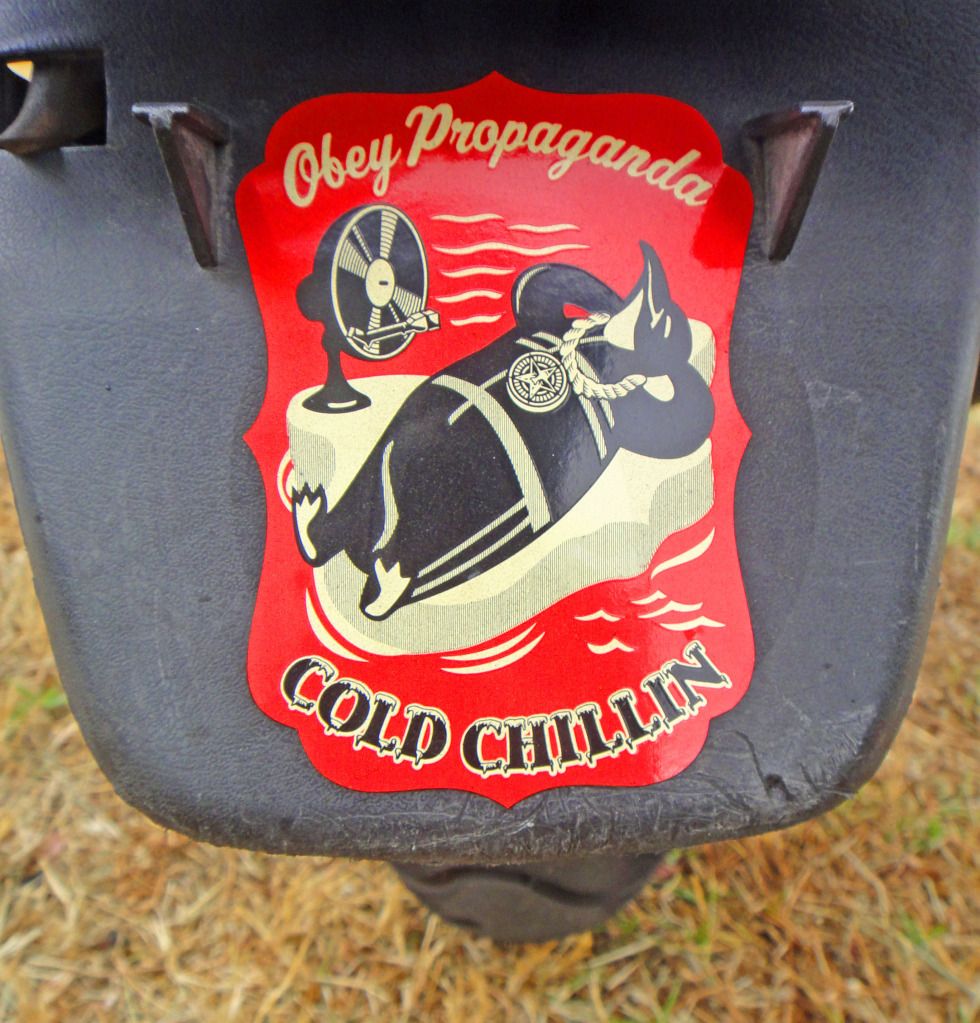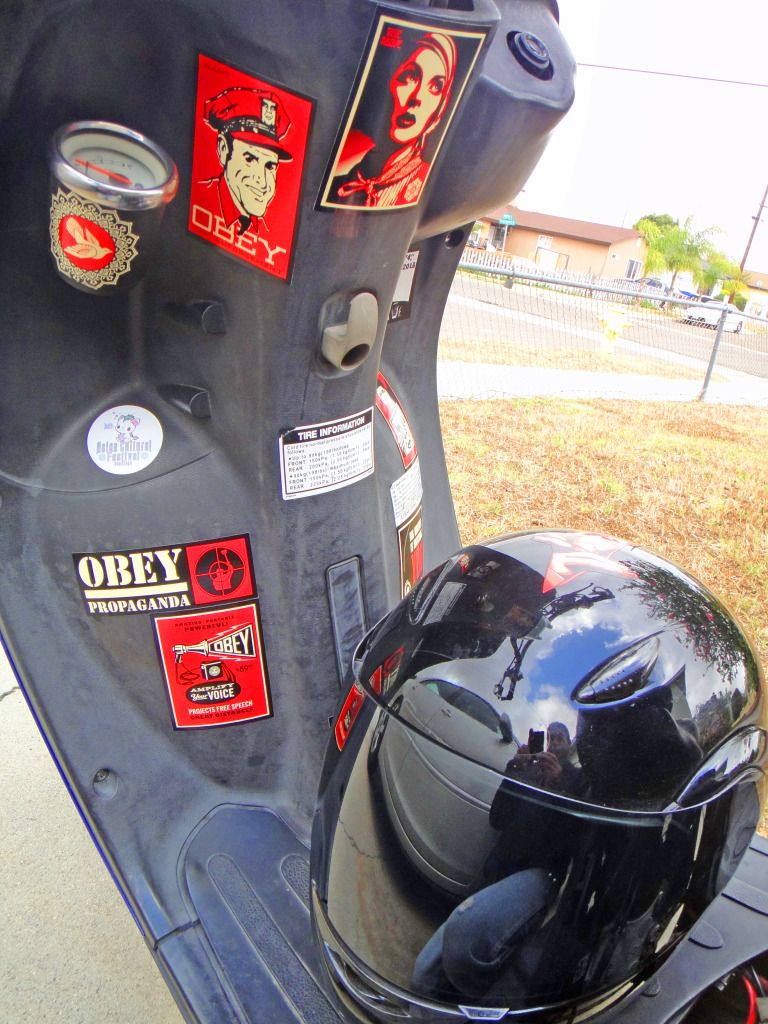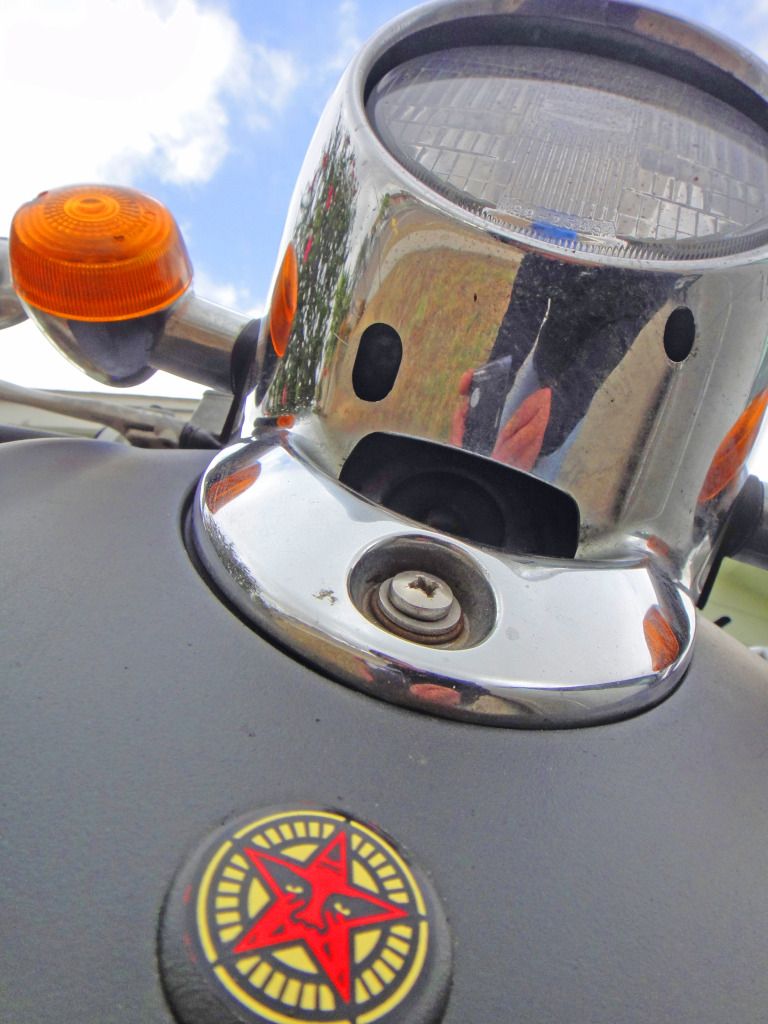 I'm not the most technical person compared to the other technical wizards on TR but I'm learning as I go and trying to understand the function and job of some of the parts I had installed. So correct me if I'm wrong on these items. Again, I'm learning.
Breather Filter Unit & Unifilter
- Since installing these items I noticed that I'm getting a lot more torque even with just the 125cc engine. The Breather Filter Unit is a replacement for the crank case breather box. The Unifilter replaces the stock air filter and eliminates most of the hardware that comes with it. The Unifilter just attaches where the stock air used to be. It allows for more air to pass through the engine for more added power output and a deeper exhaust sound.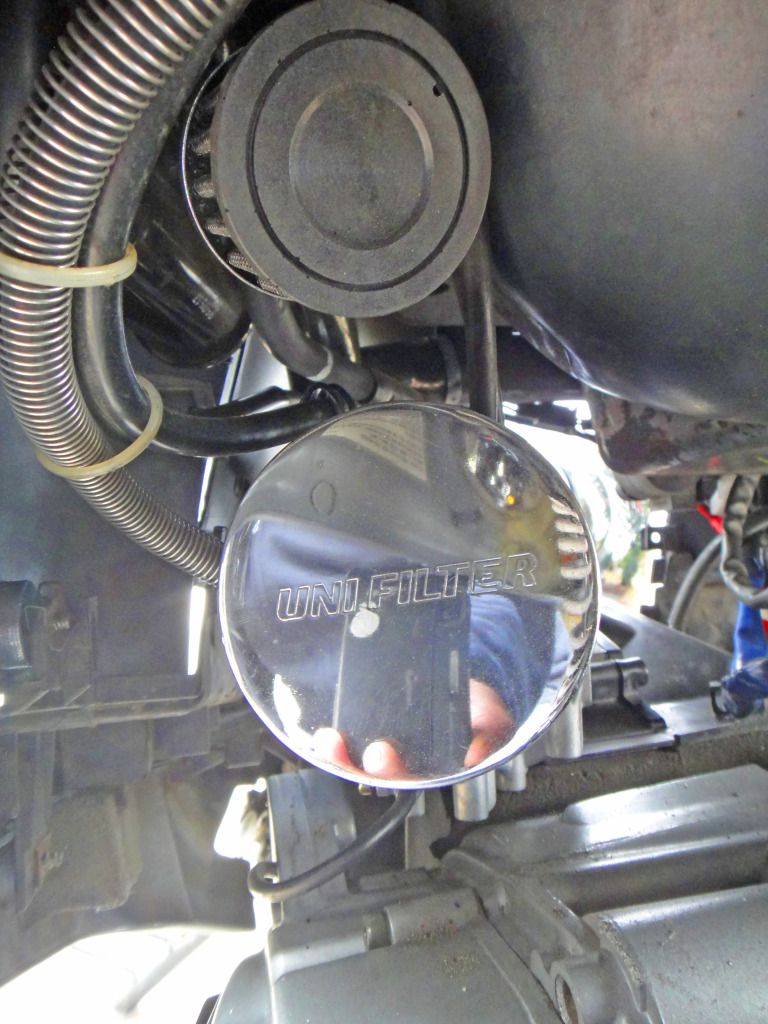 "Look maaa... More room!"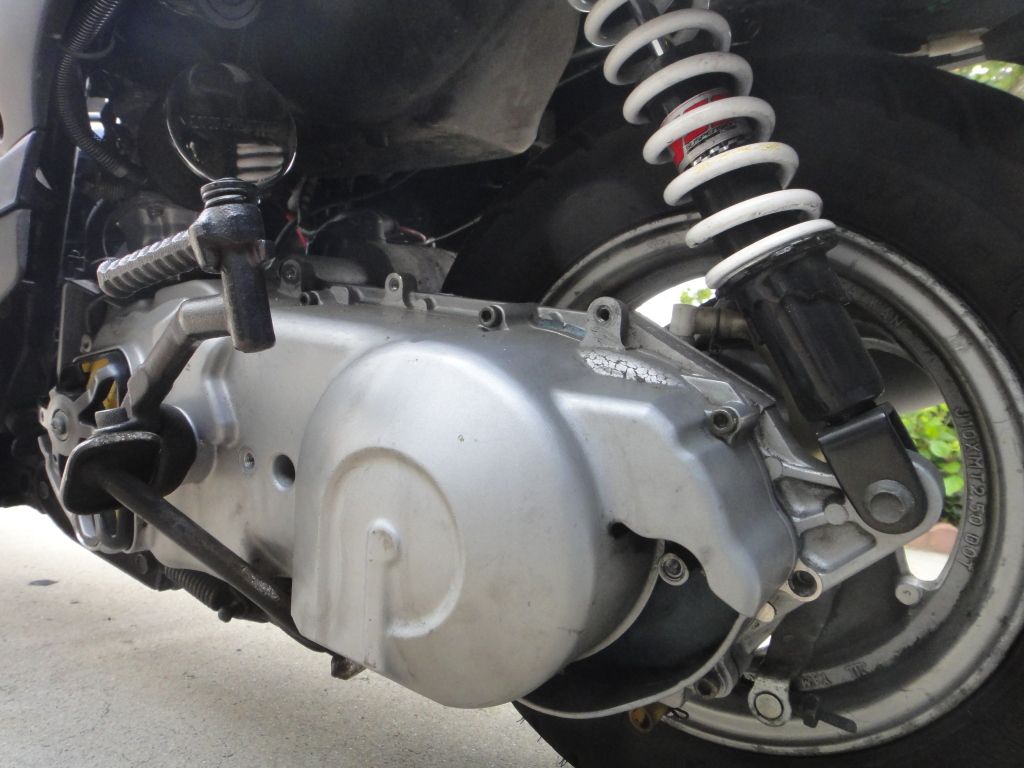 YSS Adjustable Shock
- I just started tinkering with the shock adjustment yesterday and it is easy to click from one setting to another provided that you have the wrench that comes with it. Before, I was riding on a medium setup. Not too bouncy, not too hard in the riding. It is currently set on the lowest setting which is close to bottoming out. I'm trying to get it as low as possible but the ride is rough. I could feel every bump on the road. I will play around with other settings as time goes by.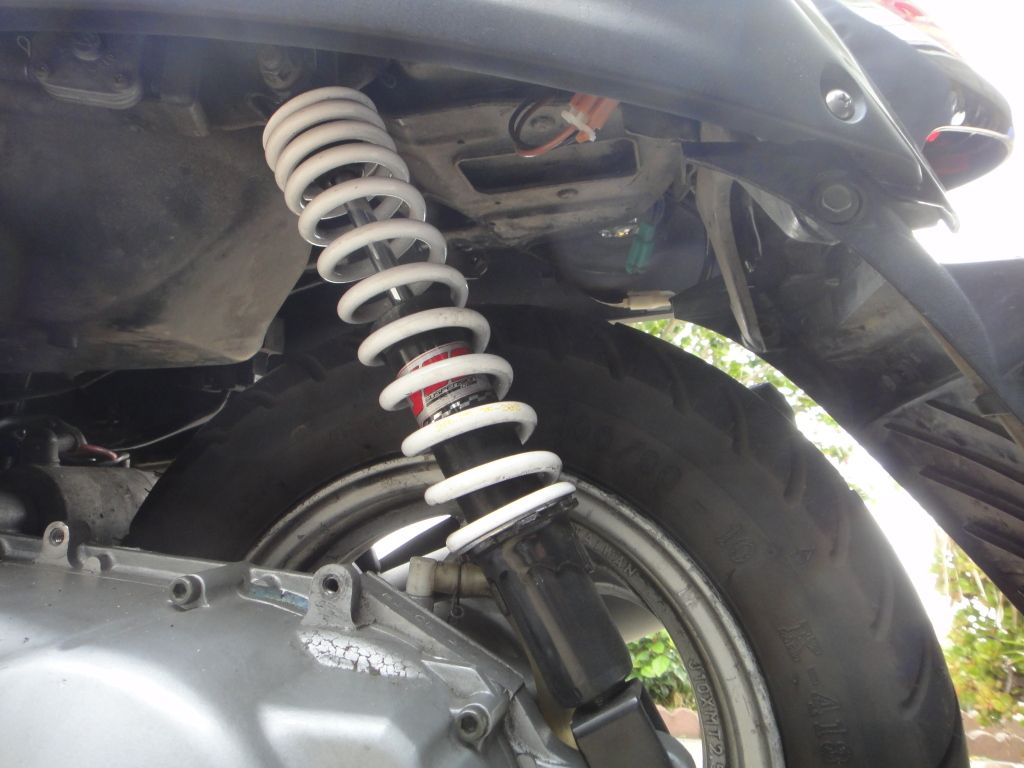 Tail & Signal Lights
- Once the side panels were finished it was time to slap on the rear signal lights and install the tail light. It was an easy install. Probably took me about 30 mins and it looks sweeeet!!!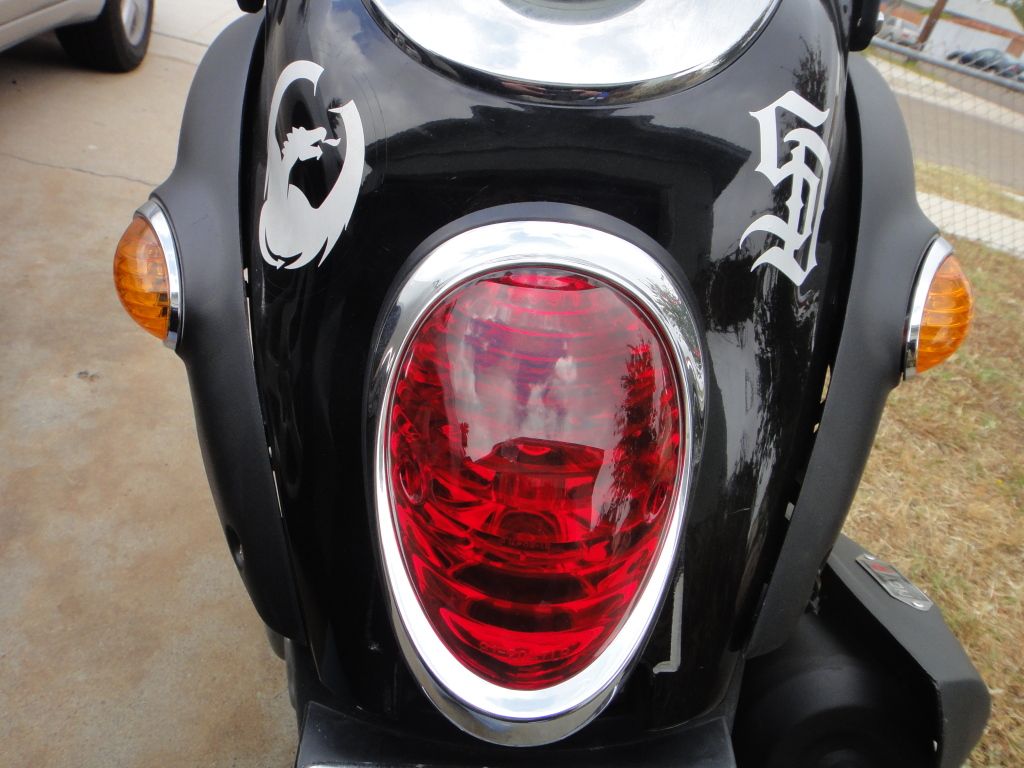 NCY Exhaust
- The exhaust was installed awhile ago and I can't complain too much about it. The stock exhaust was in a really, shitty shape that it just deteriorated. I had it welded twice, the head shield fell off, and the main bolt to hold it in fell out twice from the excessive vibrations! I like the NCY exhaust because it is a low-profile exhaust but has a lot of potential to handle big upgrades and the price was right at less than $200. So far, so good.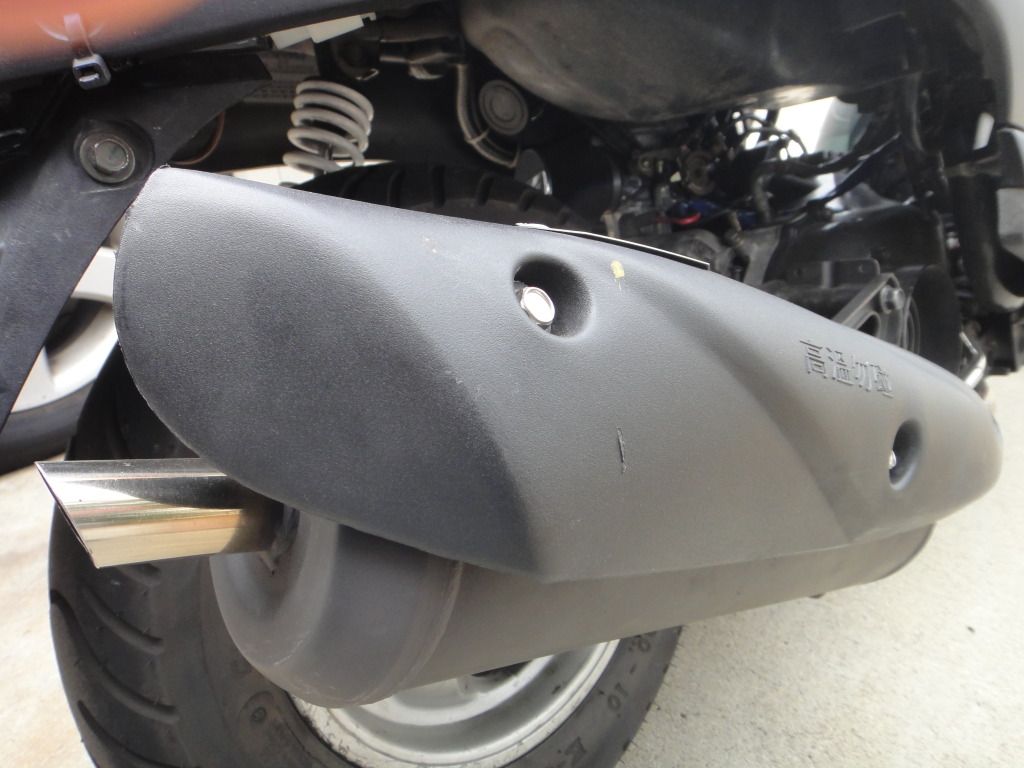 NCY High Flow Radiator
- I know this is a repeat but I didn't mention what it does. Below I'm quoting from Scooterworks' description about the part:
"This is a must-have for big bore cylinder kits, or for extended high-rpm running! Even with regular riding around town, some of the compression in your cylinder slips past the piston rings and builds up in your crank case. When you ride at high RPM, or when you add a big-bore cylinder kit, all that pressure builds up much faster and can easily blow out the seals on your crank case. Save the seals! "