8/26/11 - 8/27/11 - Transplant
8:12pm - 12:14am
I've been away from this project for awhile because of work, meetings and other obligations but now I'm on it yo!
Tonight I am able to come over to prep the 2WD for the donor motor. I thought all we're doing is just prop it to the table and work on it Sunday. Instead we went a few steps ahead.
Getting the 2WD to go up the ramp on to the table.
Strapped and secured.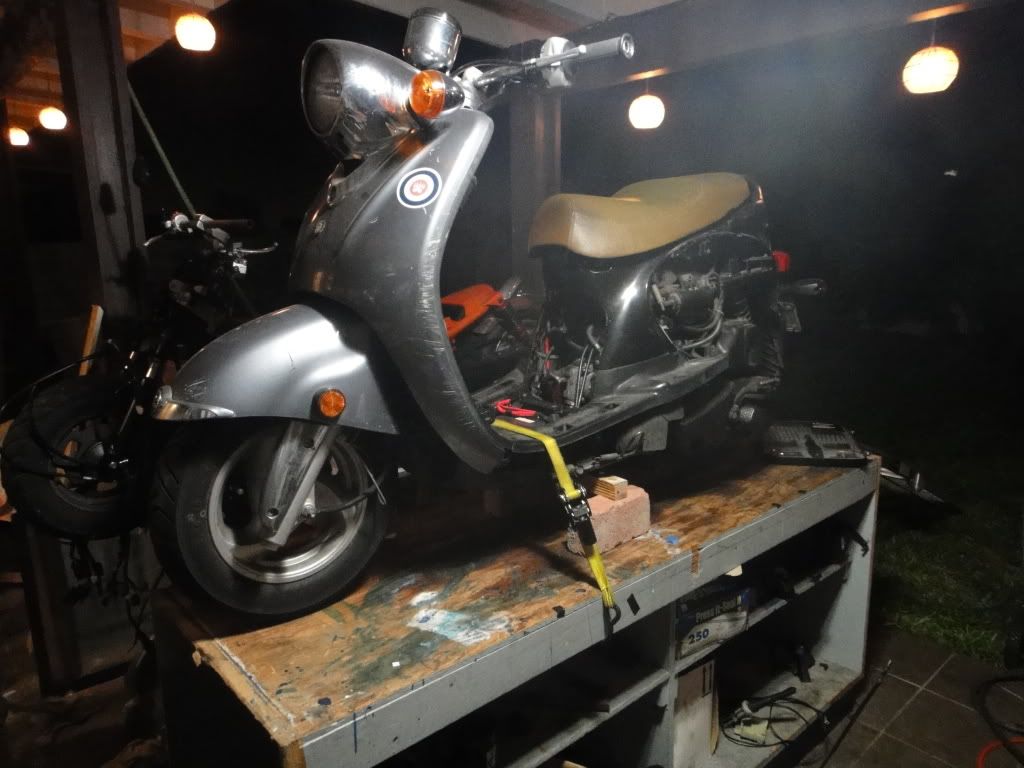 Somewhat of a ghetto-way to secure it down but whatever works.
Taking out the battery.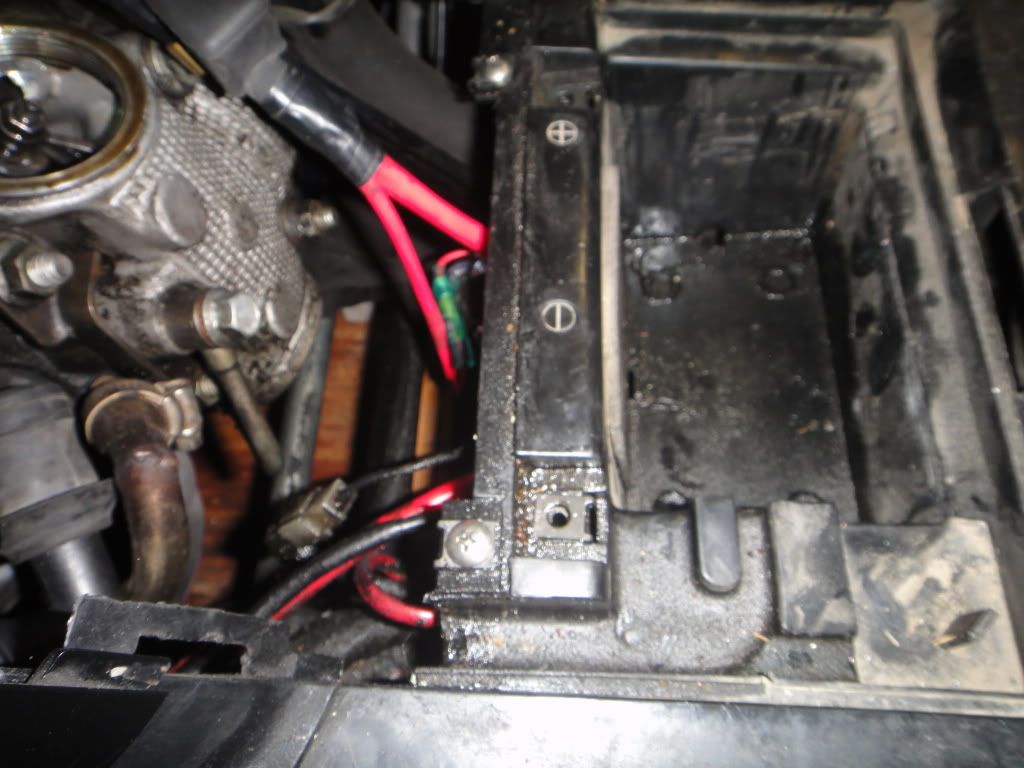 No battery... For now.
Detaching the air filter unit away from the engine.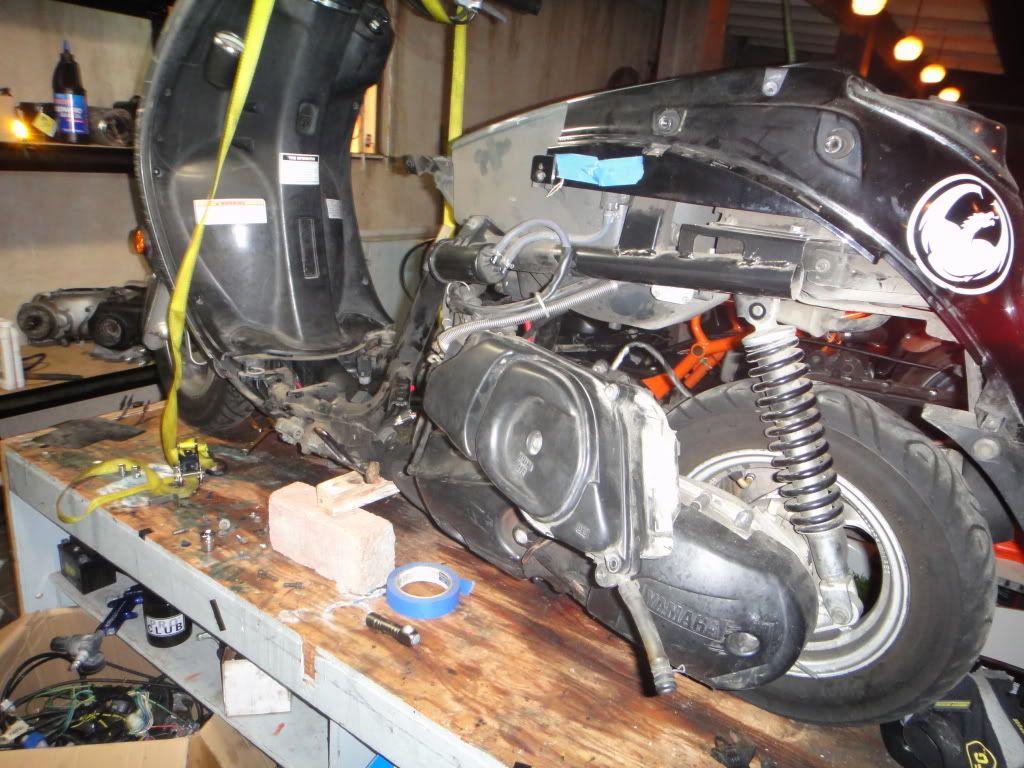 "POOF"... Gone. The old engine is out.
And here it is... The engine that pumped out over 21,000 miles.
Fast forward to the donor engine is now installed along with the new rear suspension.
Side-by-side comparison of the old, f******* stock pipe on the top vs. the NYC pipe below. Yeah... That old pipe was asking to go away.
My attempt on installing the NCY pipe. "Good job C-Dawg!" "Suuuure."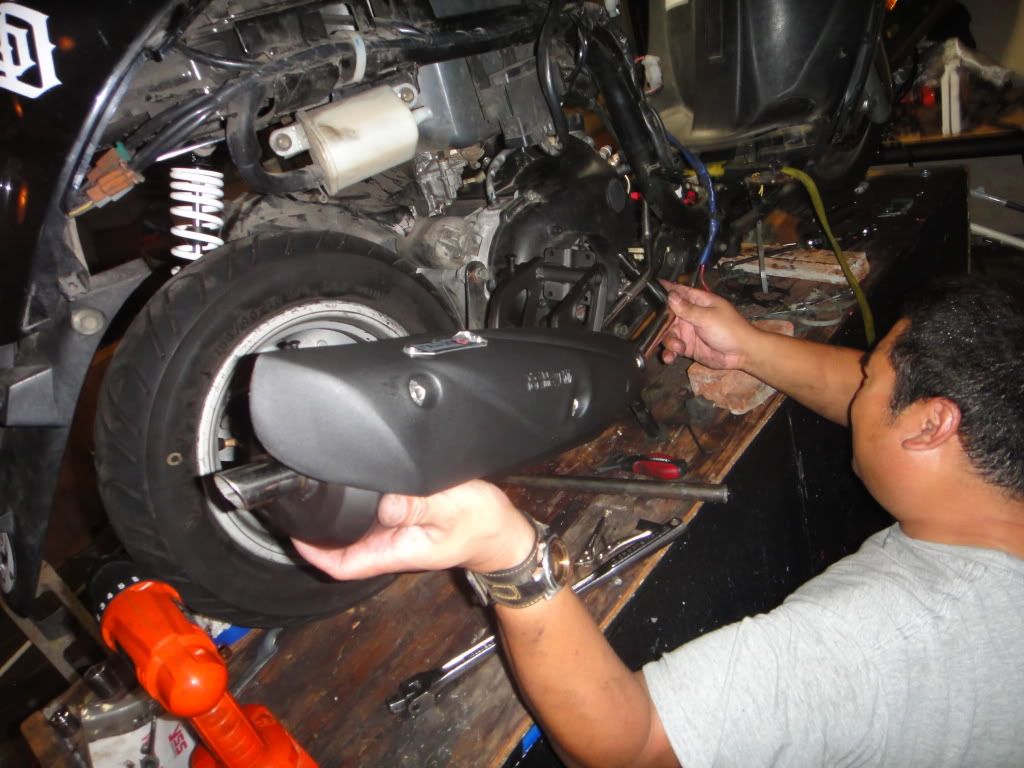 Done for now. It took us 4 hours to swap out the motors.
And now the moment of truth... Will it run or blow chunks???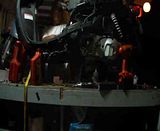 IT LIVES AGAIN!!! F*** YEAH!!!
And the shirt says it all...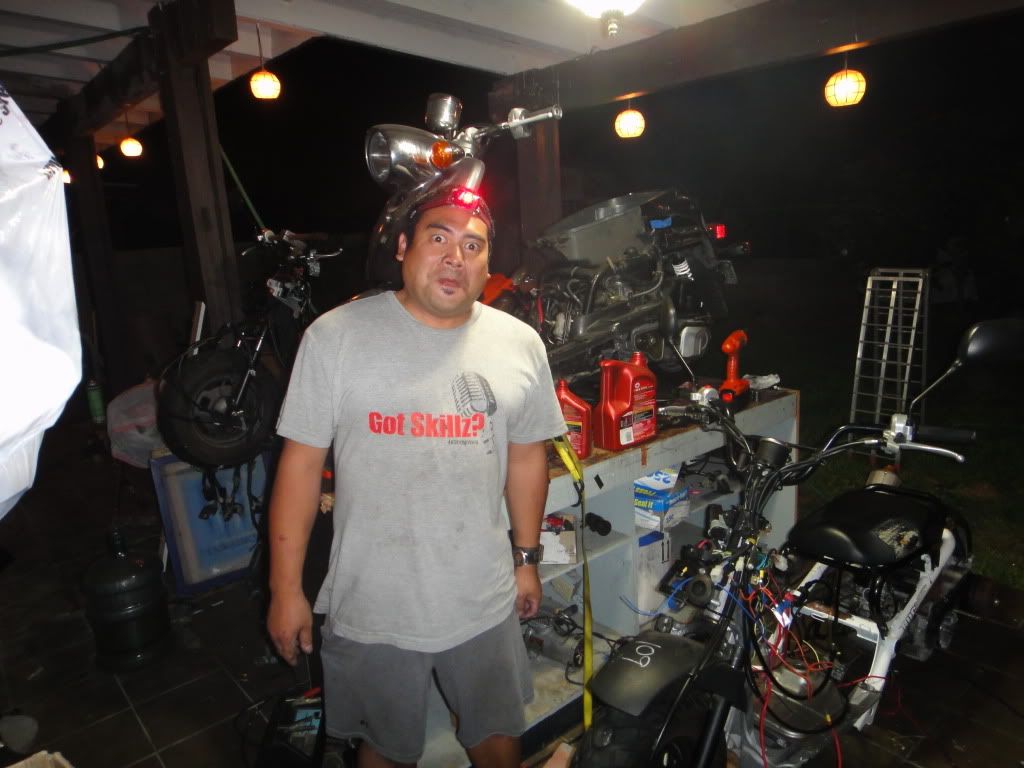 The next step is to put all the screws and bolts back and ride around the block for at least 100 miles before putting on the rest of the goods. If that's the case by Sunday, who wants to do a
"SUNDAY, SUPER SUNDAY NIGHT RIDE"
around the block?