My First Small Scooter:
My Second Larger Scooter:
Honda Ruckus 50. For some weird reason, I never took any Pics of it. I don't think I ever actually
"Connected"
with the Lil Ruck. It was a @#$%&* to Start, and required more Kickstarts than I care to remember, having had more miles on Trailers and Pickups
(Heading to the Dealer.....)
, than it did on the Road by itself. I missed many a Scooter Ride with my wife, because I'd drain the Battery, just trying to get it going. Frustrating Little Booger, to say the least! I considered it my,
"Hangar Queen"!
My Third Larger Scooter: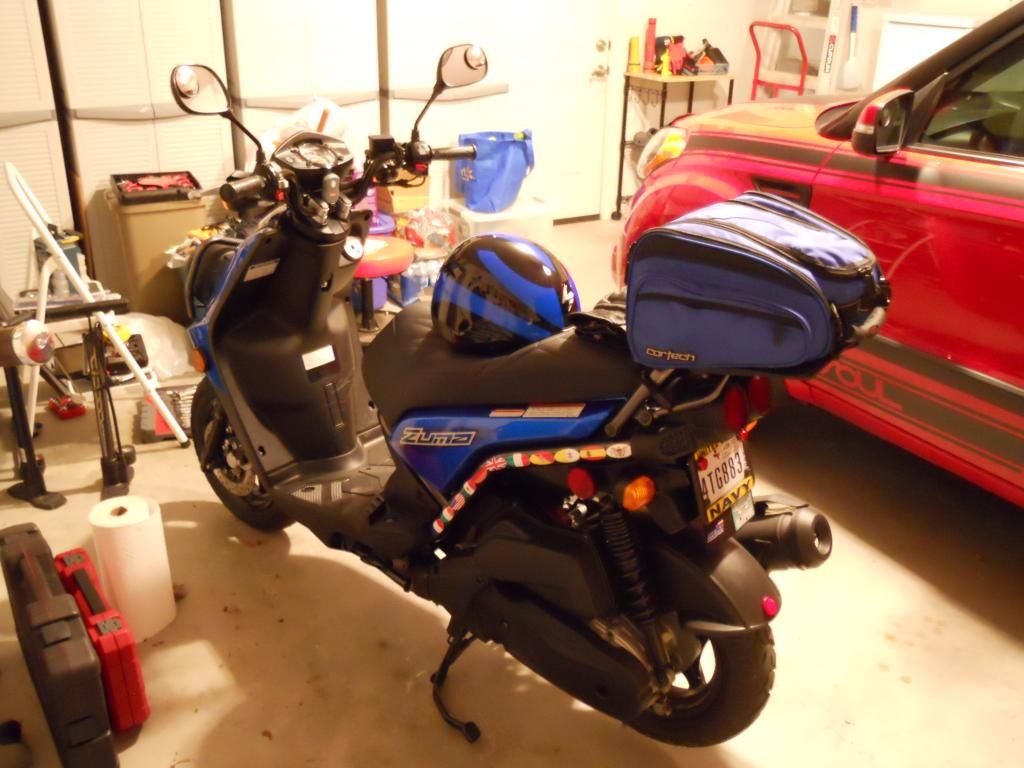 Within a year, I had Traded the Ruckus for a Yammy Zuma 125
(Blue)
. When it came down to the Sales Rep telling me,
"The Trade-In Value on the Ruckus is $1,800..."
, I asked him if he'd take a Personal Check! Then he told me it was a
CREDIT
for me!!!
OHHHHHHHHHHHH!
Was I surprised!
The Zuma 125 is an
AWESOME
machine! It's bulletproof..... you can't kill it..... it eats anything and everything..... which is why I named it, "The Beast"! It had plenty of power for anything I needed it to do, and it Started
EVERY
time I turned the key! It's as nimble on the road as it can be, and takes corners like it's glued to the road. Very maneuverable in City Traffic, easily zipping in and out of tight spaces.
The draw for me to the Ruckus, was its Body Style! Loved the Twin Headlights, Metal Framework, Stubby Tires, and overall Rugged look of it. Same goes for the Zuma. The Twin Headlights and Stubby Tires, with some of the Framework on the outside of the Tupperware, drew me to the Zuma, after the Ruckus bailed on me. It was a
GREAT
Follow-Up Scooter for me!
Between the choice of the two, Hands Down, I'd go for another Zuma 125!
Best of Luck!
Cheers!
BB