I never understand why people don't call the shop first.
I've been ripped off before (we all probably have), but I always give the merchant a chance to respond before taking it to the next level.
Everyone hides behind the keyboard nowadays and cant press digits on their smartphones.
The only thing I like about this post is it gives us all clarity that Drowsports is a reputable business and we get a view of their customer service. Props. I haven't purchased items from you guys yet, but I look forward to doing business.
Sorry if this comes off as a bash on the OP, we all get a little up in arms when something doesn't arrive when we expected, but damn bro... reach out to the person who is sending the package and get their side before you rip them.

_________________
Tony Stark was able to build this in a CAVE.... with a box of scraps!!!! - Obadiah Stane (Ironman 1)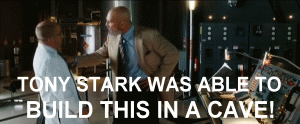 Ruckus Evolution.... The Punisher Build ----->

The Knicks Build

------> UPDATE:

The 250cc Gears of War Build (aka RuckFlex)