I've been busy the past couple of months building my 1970 Honda CT70 (DAX). I wanted to have a nice clean & low bike with compromising the vintage look. I have updated with more pics & a mod list. I hope you like it as much as I do.
UPDATED 12/2
now with the Daytona 150cc Anima 4-valve motor
here's the other side
incase you didn't know it's a...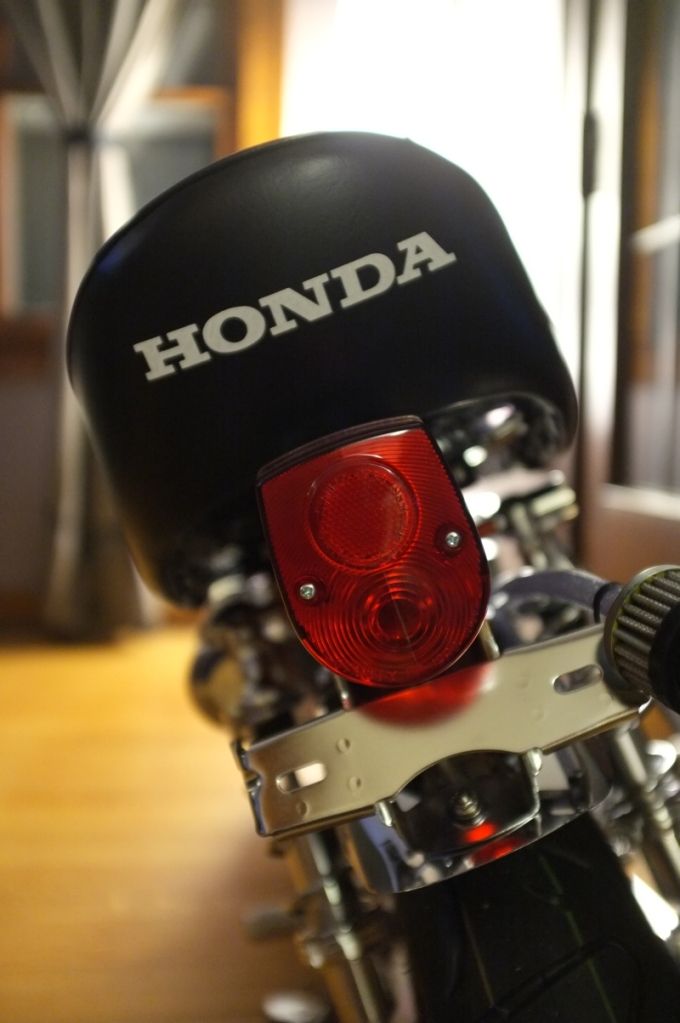 even the inside is powdercoated
aluminum swingarm, DID gold chain, oko shocks
g-craft gas tank
shift-up pegs, g-craft kickstand
sp takegawa cover & shift lever
keihin pe28
g-craft cam cover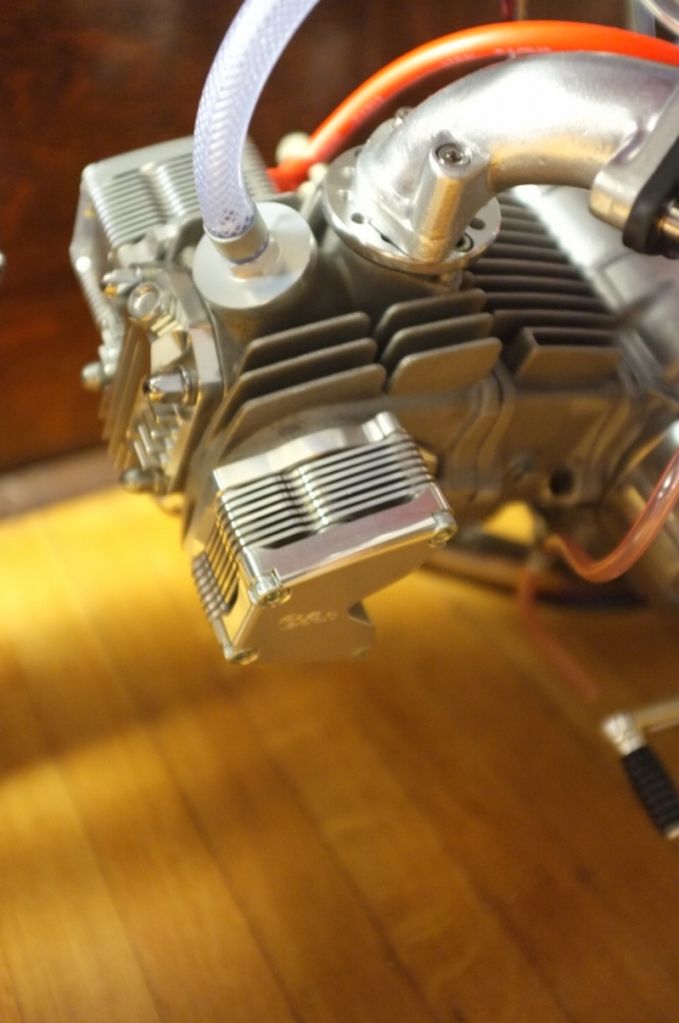 chrome z50 headlight & emblem
headlight cover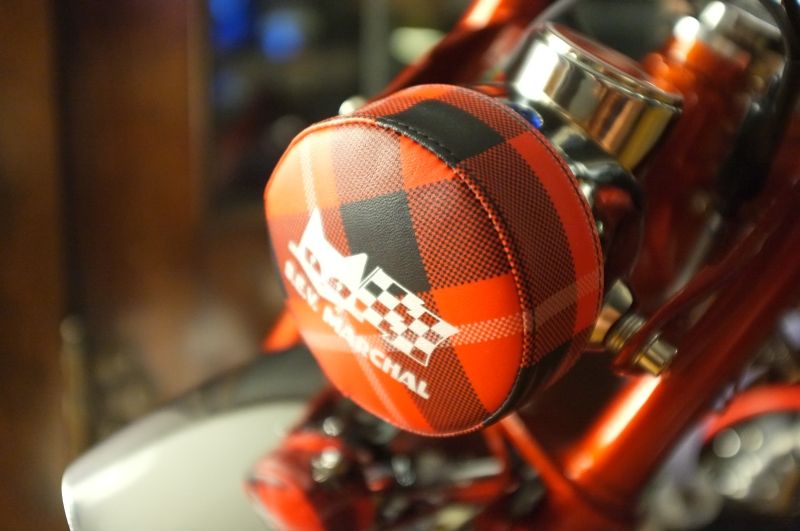 sp takegawa handlebar knobs & stem nut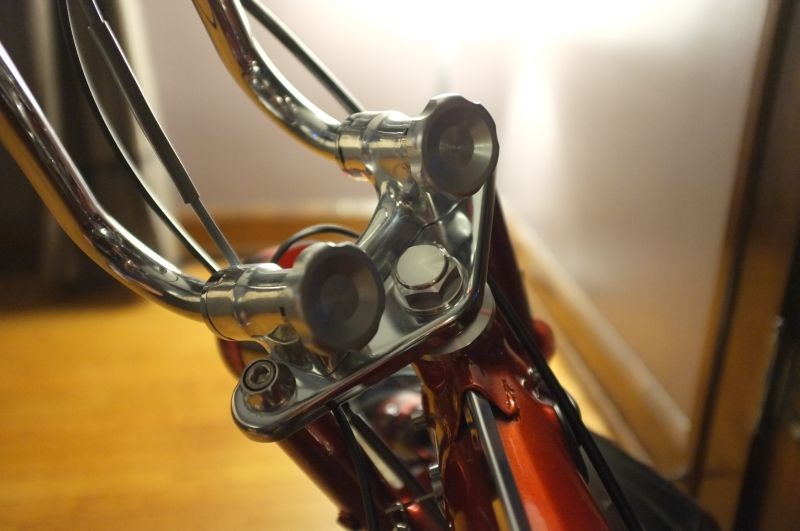 sp takegawa throttle
3.5" aluminum wheel
g-craft oil cooler
g-craft pedal, sp takegawa clutch cover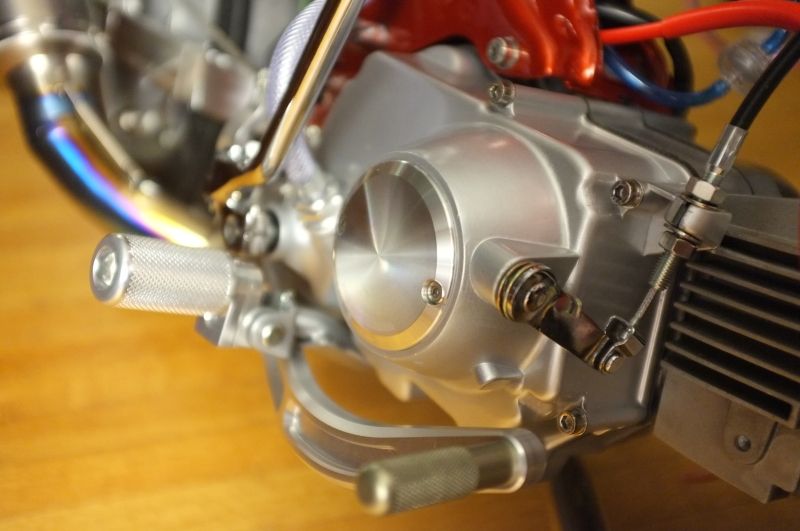 kitaco kickstart lever
g-craft catch can
titanium over racing exhaust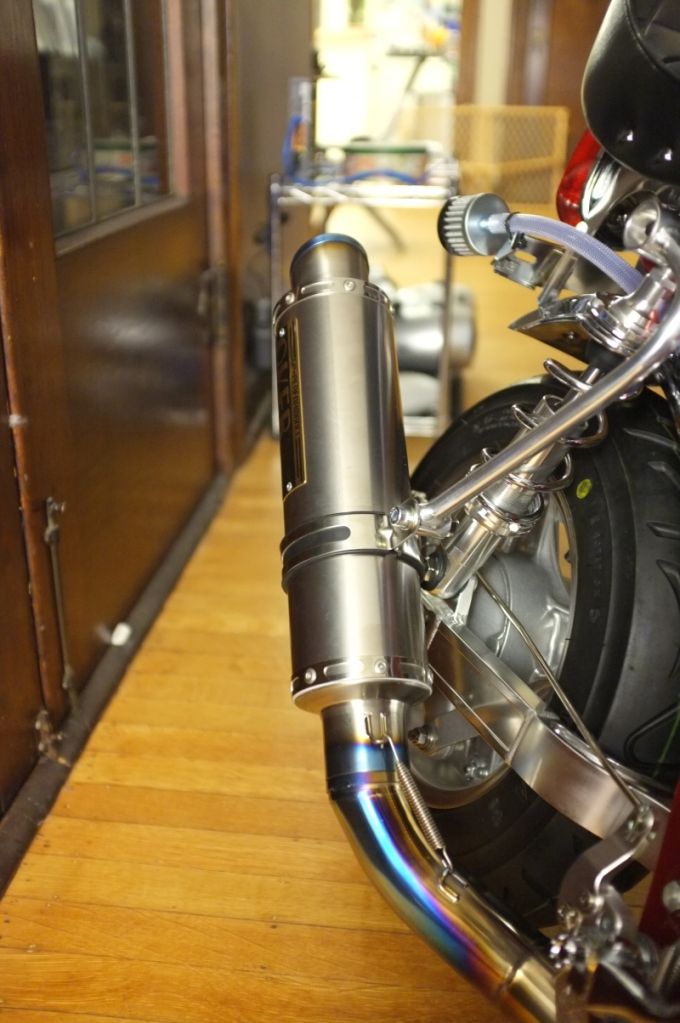 1970 Honda CT70 (DAX)
Engine Performance:
Daytona 150cc Anima 4v Engine
Honda 124cc Engine
Kitaco 54mm Crankshaft
TB Big-Dome Piston
Daytona Cam
TB Race Head V.2
Over Racing Titanium Exhaust
Daytona Lightened Flywheel
NGK Spark Plug
NGK Racing Spark Plug Cable
Daytona Intake Manifold
Keihin Main & Slow Jet Kit
Keihin PE28 Carb
Tokyo Mods Carb Sump
Shift Up Billet Head Cover
Shift Up Valve Tappet Cover
G-Craft 7-Row Cam Cover
G-Craft 10-Row Oil Cooler
Shift Up Breather Oil Dipstick
Kitaco Magnetic Oil Drain Plug
SP Takegawa Clutch Cover
SP Takegawa Stator Cover
CCR Blue Fuel Line
Castrol ACT-EVO X-TRA 4T Engine Oil
Transmission:
Daytona 4-speed Transmission
Daytona Manual Clutch
SP Takegawa Kickstarter Shaft
SP Takegawa Shift Lever
Kitaco Kickstarter
DRP 17 Tooth Front Sprocket
DRP 31 Tooth Rear Sprocket
DID Gold Series Chain
Steering:
Rabbit Handlebars
Vintage Red Sparkle Grips
SP Takegawa Billet Throttle
SP Takegawa Billet Handlebar Knobs
SP Takegawa Billet Stem Nut
CF Posh Triple Tree Washers
G-Craft Steering Bearing Cap
All Balls Steering Roller Bearings
EMGO Mirror Mount (not pictured)
Tanax Napoleon Adjustable Mirror (not pictured)
Chassis:
SYPY Aluminum Swingarm
MiniMoto Lowdown Banana Seat
RCR Peg & Kickstand Mount
Shift Up Pegs
G-Craft Lowered Kickstand
G-Craft Billet Brake Lever
G-Craft Aluminum Catch Can
G-Craft Aluminum Auxiliary Gas Tank
G-Craft Grab Handle
Nitroheads Fuel Petcock
Polished Stainless Steel Bolt Kit
Kitaco Brake Lever Pivot Cap
Kitaco Rear Shock Mount Washers
Shift Up BikeStand (not pictured)
Suspension:
Z50 Front Forks
BBR +1 HD Fork Springs
G-Craft Billet Dust Covers
OKD 280mm Billet Rear Shock
Electronics:
RUCKline Wiring Harness
12V Conversion
Daytona Adjustable CDI
Daytona Adjustable Stator
Z50 Chrome Headlight & Honda Emblem
SEV Marchal Headlight Cover
TTO Tachometer (not pictured)
Footwork:
Kenda K453 3.50-10 Tires
Kenda 3.50/4.00 Inner Tubes
MiniMoto Aluminum 10"x3.5" Wheels
Body Work:
OEM Front & Rear Fenders
Copper Dormant Powdercoat
Sparkling Silver Powdercoat