Just picked this one up
Other then just the surface rust from living outside and the chopped and broken front fender its all there and working.
Never had a semi auto so im still trying to adjust it. When I got it the little adjusting nut on the side was all the way tight. So it really jumped hard into gear. I think im at 2 turns loose and now its a little smoother to get into gear. I know if its too far out it seems to slip more when accelerating hard.
Also it seems like idle plays a role in how hard it shifts into first from neutral. Also having problems running the bowl dry going up hills but it also may be the rust getting into the lines. So I will remove and clean out the tank.
With the crazy front suspension setup the front lifts when coming to a hard stop. Totally the opposite of any bike ive ever been on.
Sometimes takes forever to kickstart. Even though it has e start it doesnt work. The button was missing but I put a new one in. I hear the solenoid barely click but no starter. I even took a battery charger right to the starter and it wont spin but buzzes. So im not sure if the starter is dead. When kick starting and if the engine catches then dies I can hear the starter catch for a second. So that means it does spin. But must not work with power? Its also 6v so who knows. I did put a brand new battery but made no difference but turn signals work a little better.
Im not going to do anything to the bike, but new front fender, tires, new headlight as the original already burnt out. Also get new bulbs in the speedo.
Heated up the footpegs and straightened one side that was bent. Also the steering was off center but was able to force it back straight. Adjusted all the turn signals all were bent a little. Probably later get the centerstand for it too.
The 70cc seems fine, basically a little faster then a stock ruckus up hills, about the same top speed. But I think faster acceleration. Probably use it to do shopping mount the basket on the front when I do that. Then take it off as it looks gay.
It looks clean far away but up close shows its age. Just something to add to the collection.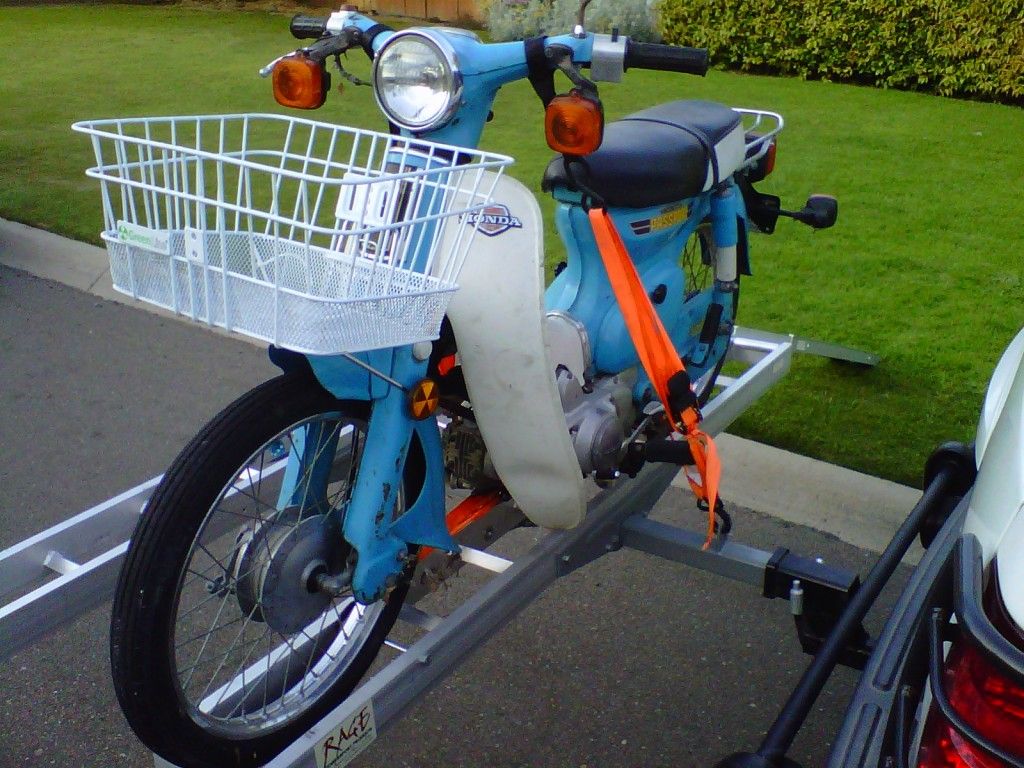 UPDATED PICS 6-02-2012