Picked up this CT70 off craigslist. I was looking for a CT70 and kinda jumped the gun as this thing was a real piece of shit. A bunch of parts were missing so there's no point of trying to make this thing original. The guy had it apart and then we I told him I'll take it he must have quickly put it back together. This has been a slow build as I'm in no huge hurry. This thing is going to have a mixture of new parts and reconditioned parts that I've blasted and power coated.
New parts: New rear shocks, new front shock setup, BMX handbars, tires, chain, 125cc Liftan engine, new 12v harness, all new bolts
Original bike: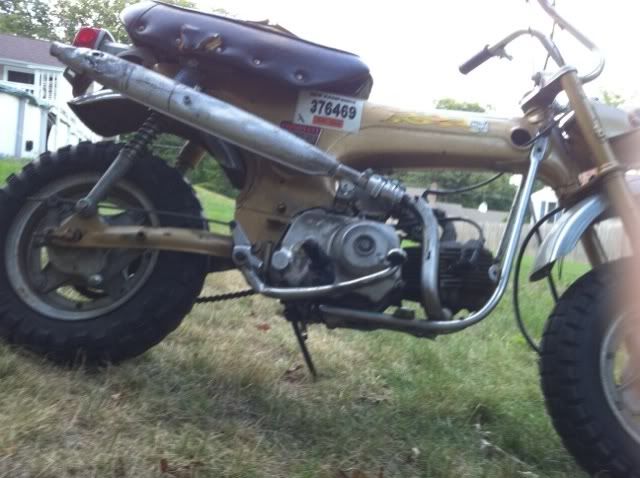 Wheels and parts: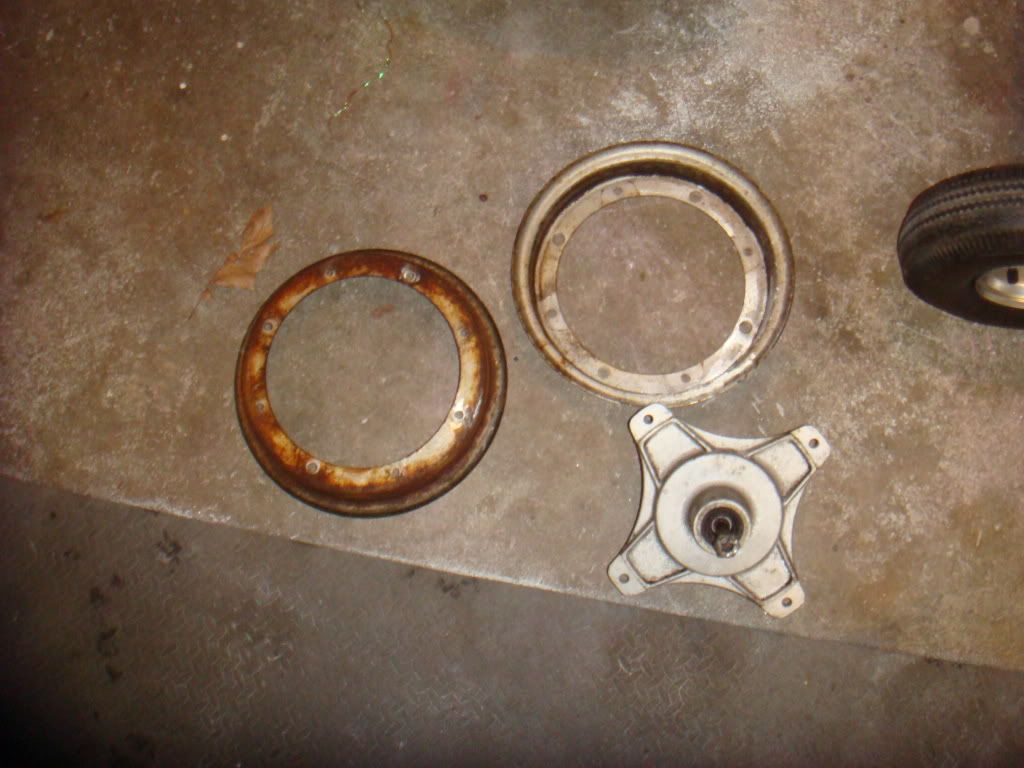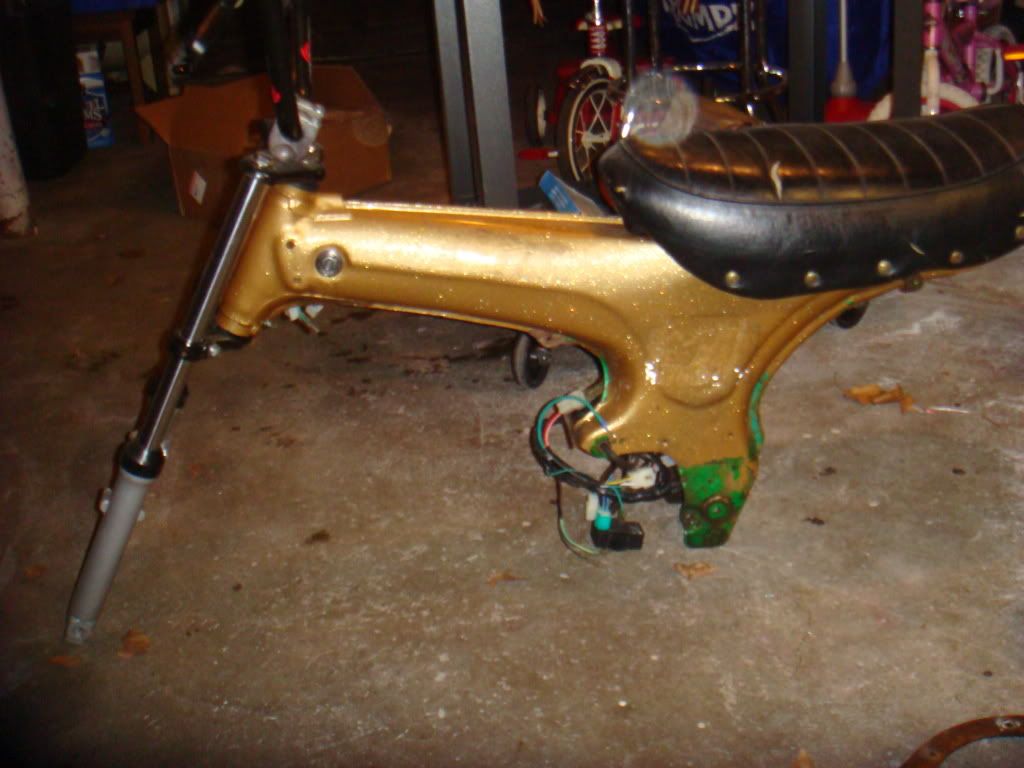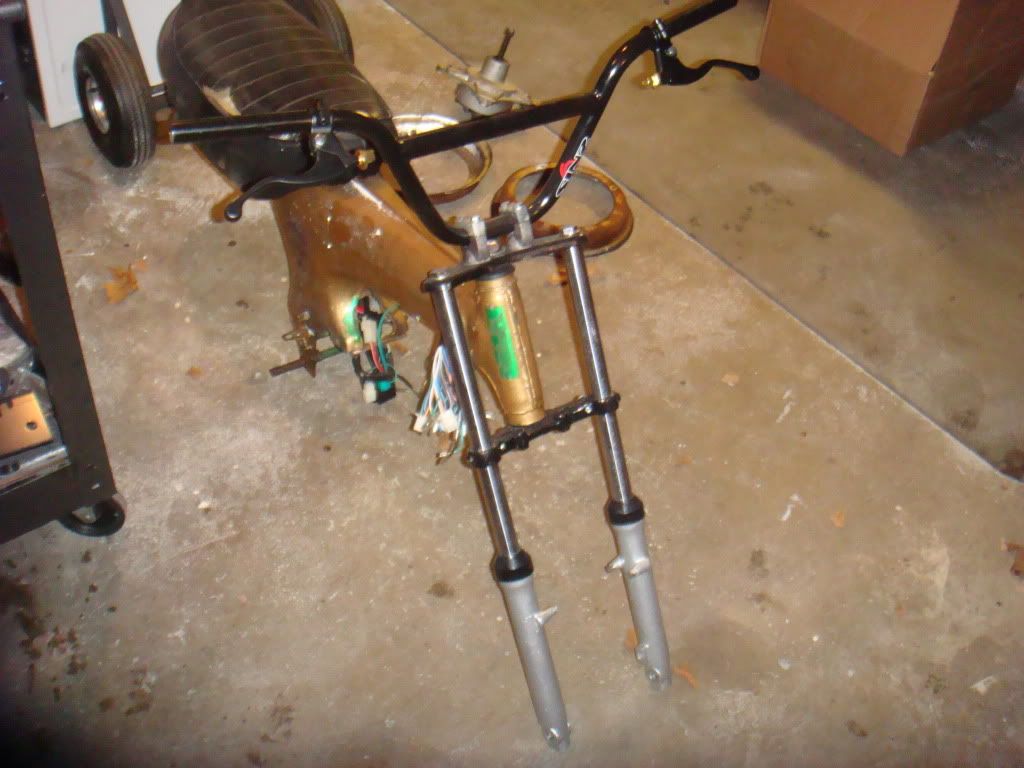 Rebuilt the wheels with new brake pads,tubes, tires, blasted and powercoated: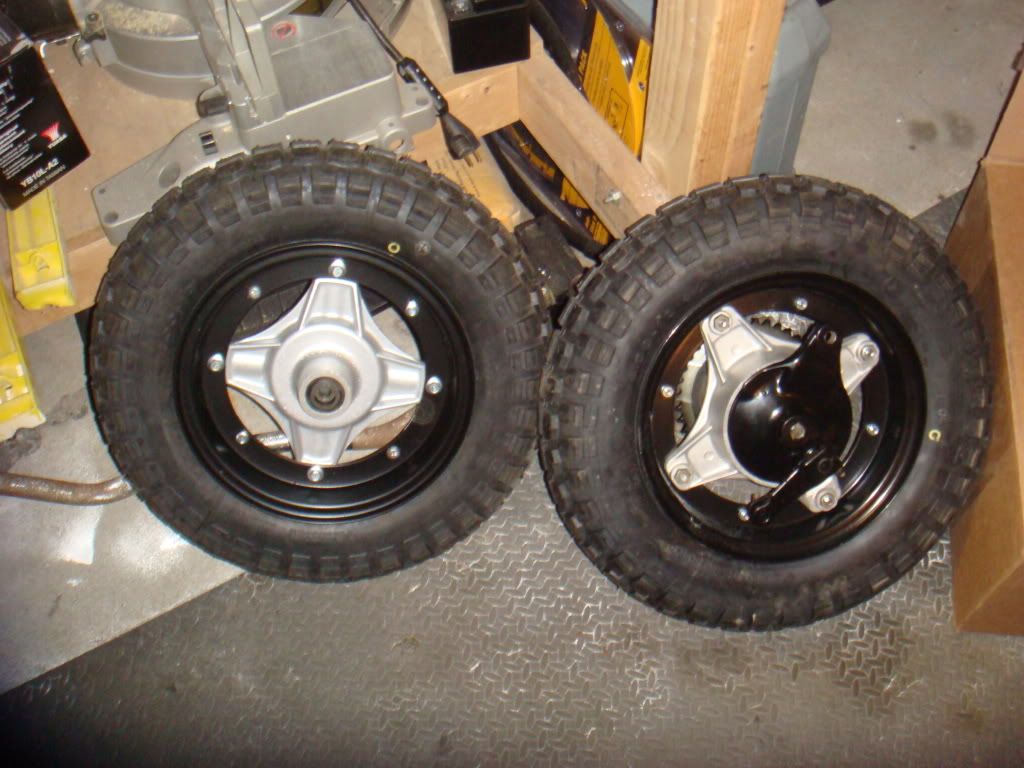 Powercoated some more parts: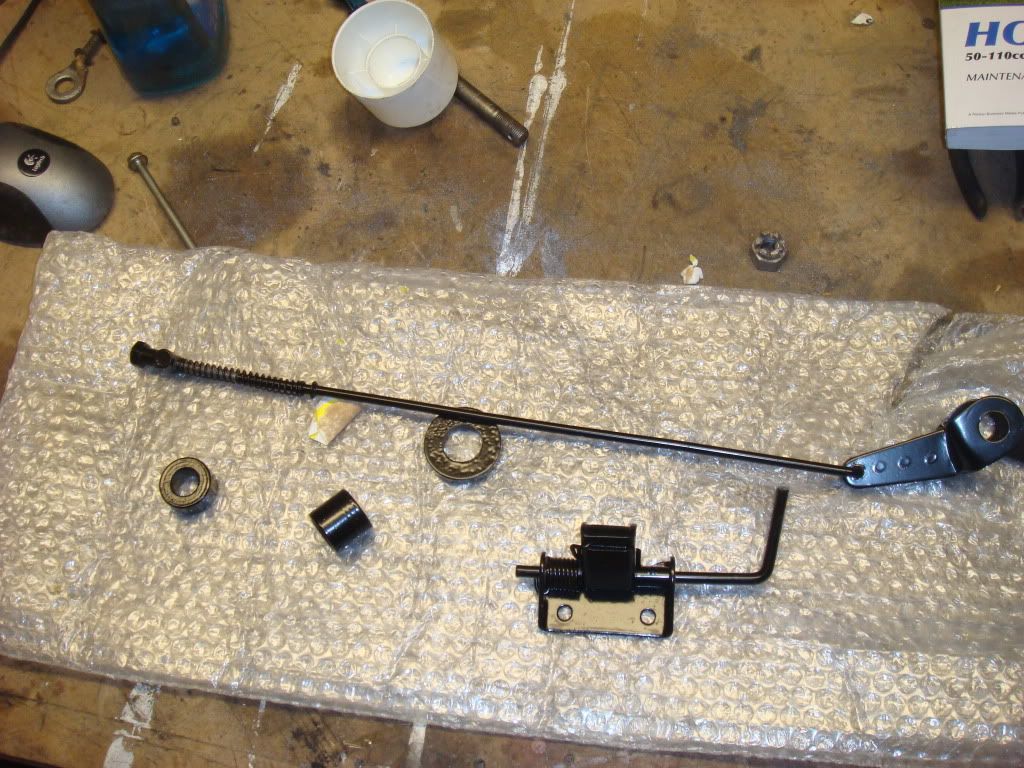 Picked up a new frame cheap that much better than the original. Same year.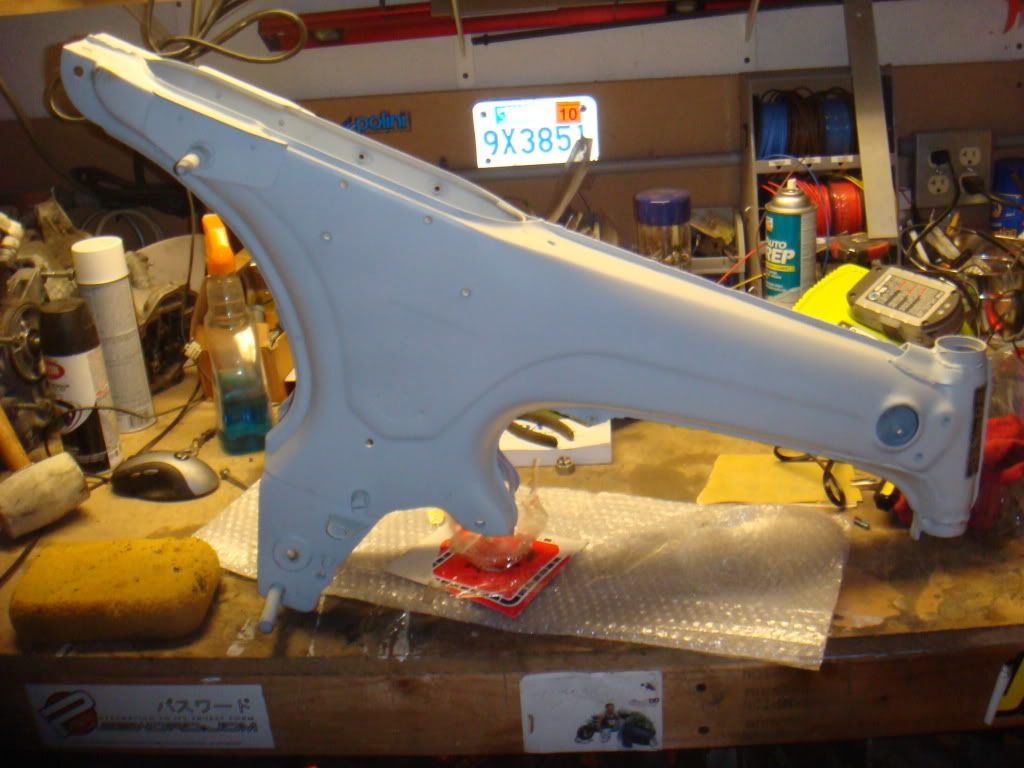 New Liftan 125cc, 4 speed: