I figured I'd finally give back to the Ruck nation with a little DIY project.
Have you ever looked at your Ruck and realized that the bare aluminum just isn't cutting it? Well fret no more. Plasti Dip isn't just for dipping your brake levers, it's for frame coating! Now I have to give some credit to mnnthbx because without his post on dipping his brake levers I would've never came across this stuff.
Story goes I saw his pictures and realized ' I wantz '. I run down to Lowes and say 'hey, buddy...where's that plasti dip?!'. He tells me he's got it in a dip can and a spray can BUT they have more colors and lower prices at a nearby Mexican market. BOOYAH! (keep in mind I can help you with the process, but I can't help you find a Mexican market that sells cheap Plati Dip
) So I buy a can from the Lowes guy because he deserved it and bought out the markets inventory; black, white and I may have even got a clear can.
NOTE - This stuff is advertised to peel right off if you'd like. In this case it doesn't come off unless you want it to. I've been running it for months and it hasn't word at all. Because you do have the option to take it off if needed/wanted I sprayed directly over the stock stickers and the VIN. I simply took a picture of my VIN before covering it in case it's ruined in the process...something I can't comment on yet since it looks so great I never redid it.
So now we come down to putting it on. My Dad sold paint supplies to auto body shops nearly my entire life and along the way taught me all of what I know about not only cars, but paint and it's lengthy tough process. Luckily...you don't need to know any of that jargon to use this stuff.
Step 1 - clean bike
Step 2 - tape off bike
Step 3 - spray, wait, spray, wait
No primer, no scuffing, no labor. This stuff is just amazing. You don't need nice even coats. Simply spray and spray until it covers...then spray more! The more you spray the thicker the coat is. Keep in mind this is the same stuff that covers the handles of your pliers and various other tools and that's got a very thick coating. A coating that's 100x thicker than a paint job.
This stuff is the best thing I've run across since Simply Wow. If you know what that is and know where to get it please let me know!
Please, ask any questions you may have. Also, if you want to judge/hate feel free. This is a censor free internet.
Pictures!
Magic in a can
BEFORE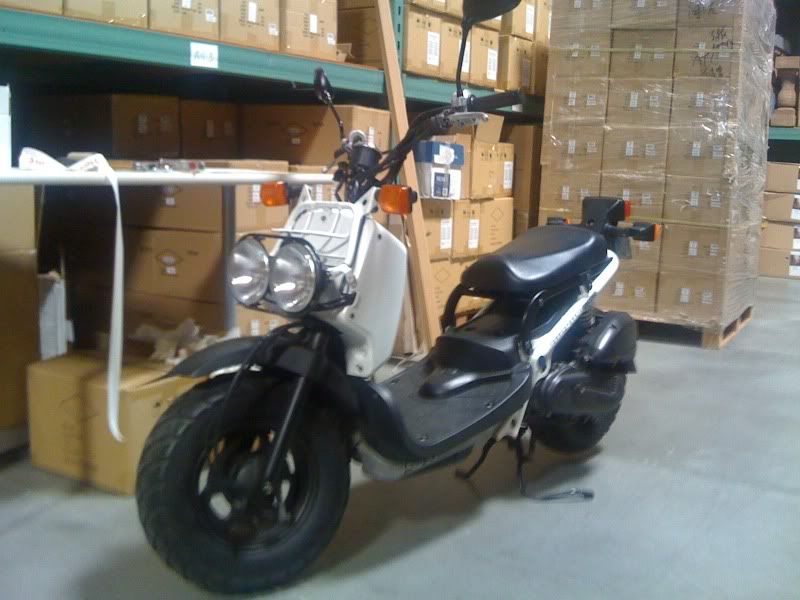 DURING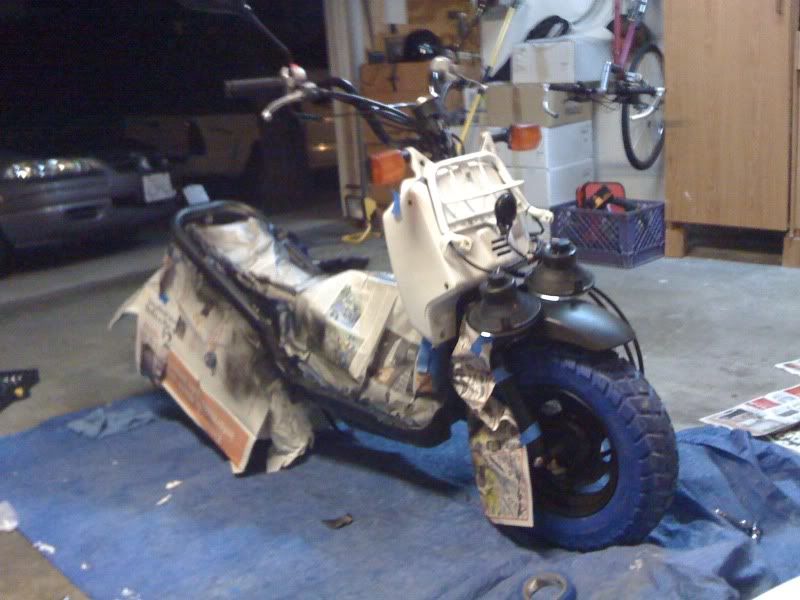 AFTER