Here is my new harness and tuck into the rear frame I never finished until I could do it the real way I wanted to by using Autosport connectors like on all the cars I wire up for racing
$$$$$$$$$$$$$ right here
Drilled the frame so running harness..rear brake and throttle cables was easier..actually gained length with the cables by going this route as well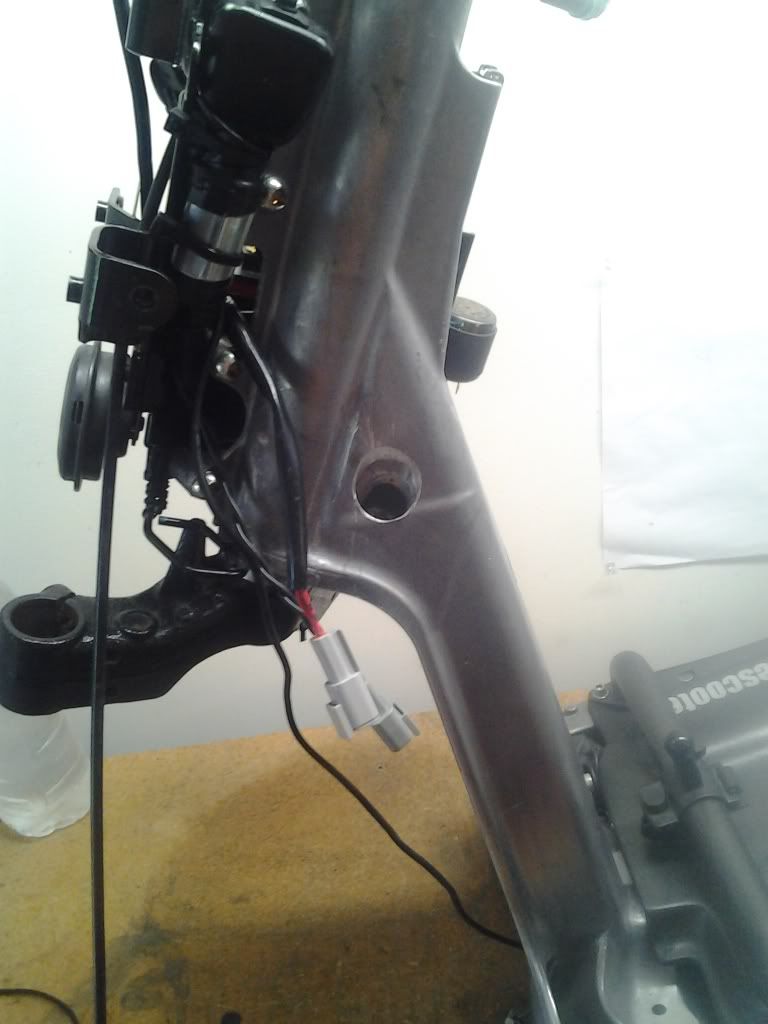 This is the main run on the new harness...I used gauge sizes ranging from 18ga to 22ga on this entire harness..nothing larger due to the terminal sizes in the connectors used on the rear frame..
You can also see the type of twist I use to make all my wire looms with at work..which is then wrapped with kevlar twine to further prevent vibrations between the wires themselves before its wrapped using Raychem heat sleeving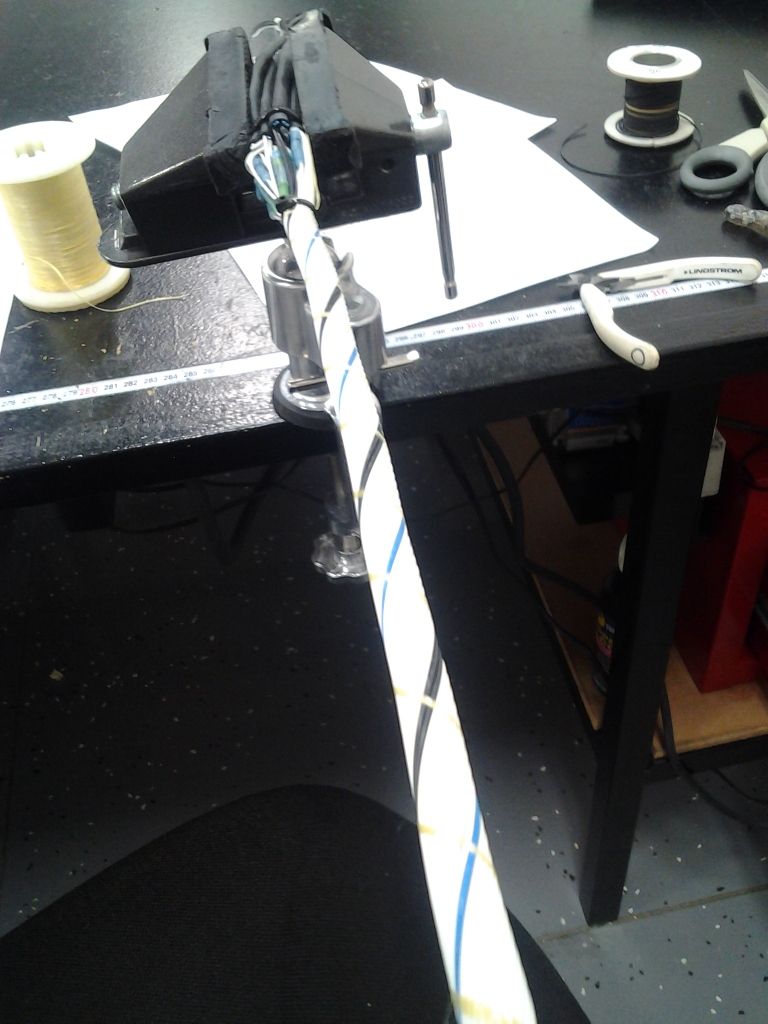 A shot of the left side has one side of the harness thru the frame..the right side was tighter because it contains more wires..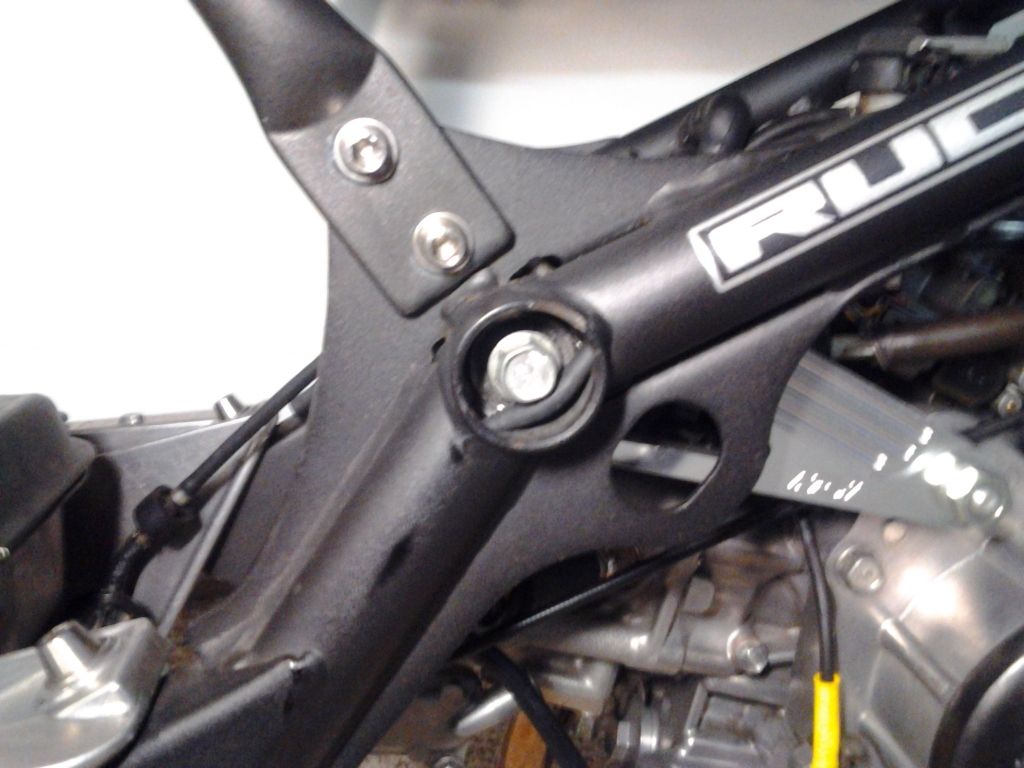 This is the final look that I was going for using Autosport connectors in the frame..
I also relocated my kill switch and start button under the seat..
Note the HYS box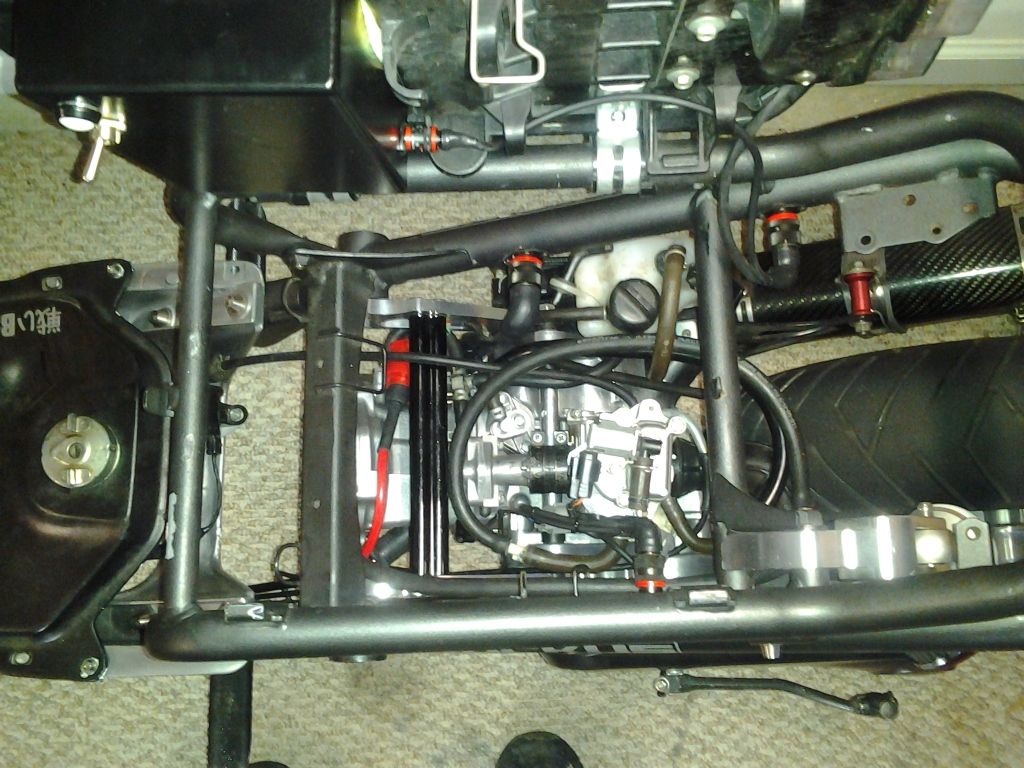 _________________


49cc




1(900)GET-SLIM




Robomod wrote:

Just dont be a pussy, and you wont run into assholes.

tunahs tune and ruckas tuck
CarolinaCon 2009 - Slowest Ruckus