Let me start by saying how great SIP Scootershop was with my order. They had the shock listed as "available at short notice". This turned out to be about a week. When it was in stock they sent an email saying staff member (Persons Name) is picking your order. They sent more emails for each step as the order was processed right out the door. From Germany to my door in 4 days! Paid $312.00 shipped to NY.
As of now there seems to be some confusion as to the model/features/color of this shock. According to the Bitubo page and what I have physically in front of me here's what i got.
Model H0087-WZE02
HO= Honda
087=Vehicle type
W=36 Shock Body
Z=Rear Monoshock Scooter
E=Adjustments Spring Preload and Rebound
02=Black Spring(01 would be red)
Length measures in at 403mm center to center.
Spring Length(unsprung) is 260mm. So if somebody wants to swap out the spring for some reason then that's the length to shoot for.
This first post is just to show some pics...so you all know what you're getting if you order a Bitubo H0087-WZE02. I'll be doing the install this weekend. I'll post more pics and installation/weather permitting a short ride report. It's going to have to be pretty bad outside for me not to give it a try!!
Box from inside SIP shipping box.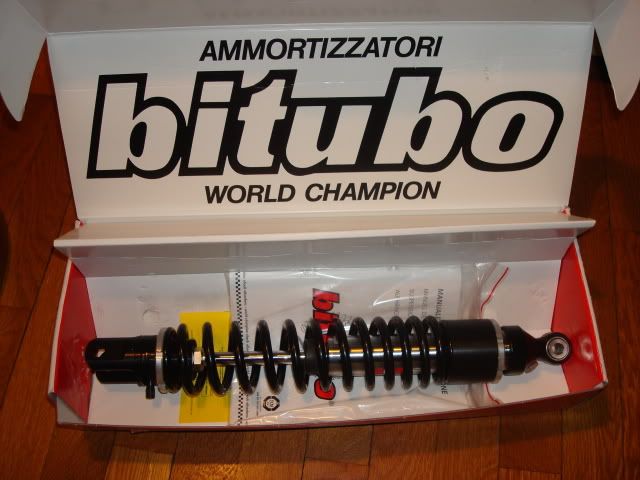 What's in the box?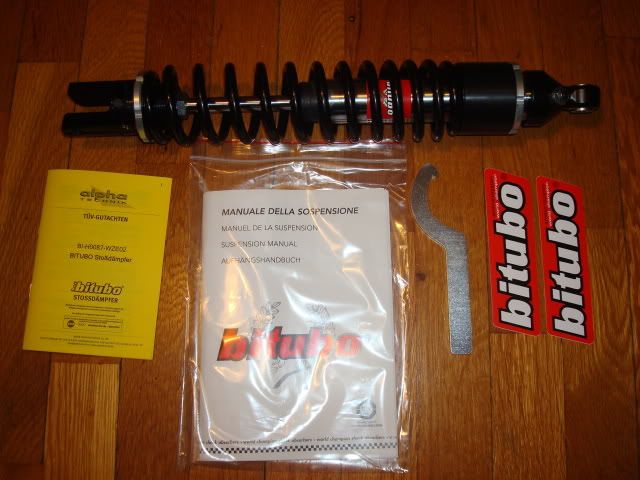 Preload adjustment on top along with gas valve..top mount measures in at 10mm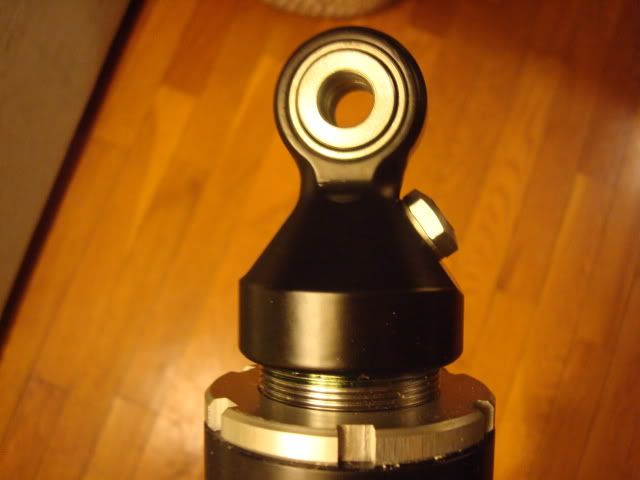 Rebound adjustment on bottom..seems simple...slide from soft 1----->hard 5...there's no clicking..just a smooth glide.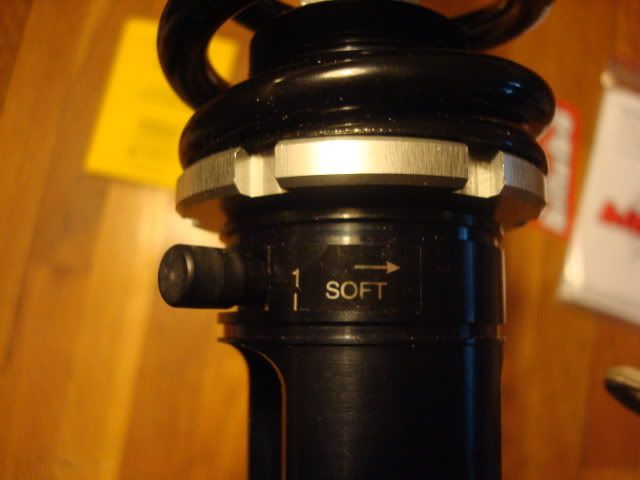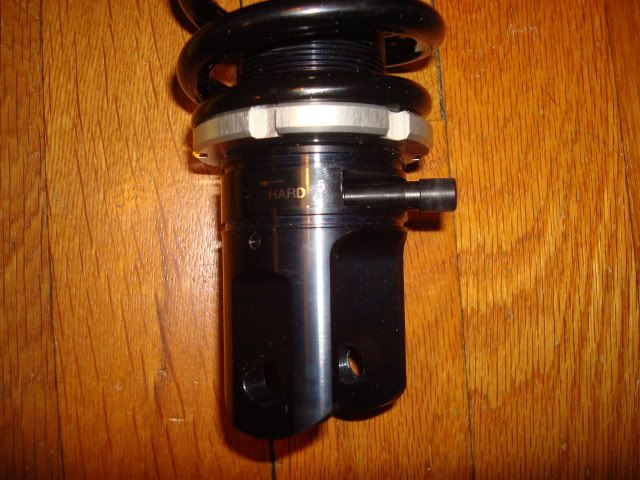 Just wanted to say thanks , great find . I've had it on for a week or so now and can't say enough good things about it . I was ready to throw in the towel and buy the Ohlins . I ordered another one for my son's but it hasn't come in yet . When he rode mine he said it felt like a different scooter . You saved us all a lot of money so thanks again .