Warney wrote:
Hal9000:
That Bitubo looks like a nice shock, is it adjustable for compression and rebound? You are more than welcome to post up on this thread or make a new one. At some later point maybe they can be combined/renamed and put in as a sticky for future reference.
For clarification and reference, is it the Bitubo H0087 WZE02?
Warren
Thanks Warney..it is adjustable for Preload and Rebound and that model number is correct. I should have the Bitubo thread up a little later with more information. I'm hoping our threads will be combined as well.
BRed..thanks to you as well for starting all of this with all the work you put into the original Ohlins! I have a feeling part of the price difference between your Ohlins and the HO839 is the fact that the HO839 is an emulsion shock. The emulsion type seems to be the "base model" for Ohlins. The internal and piggyback reservoirs seem to be mid level/top of line and thus more expensive.
As for the Foresight I've spent wayyyyyy too much time cross referencing parts that will swap to the BR. I even called two Honda service departments in the UK! All this cross referencing was worth it as we are now finding ways to improve two of the areas some of us find lacking on the BR..the suspension and brakes. I won't go into too much detail since this is a suspension thread but as far as the brakes....
The early(98-99)Foresight had a thin swingarm.
BUT
the late(2000<)Foresight had the same swingarm as the BR(albeit unpainted) I've always wondered what those two "extra" holes in the BR swingarm were for.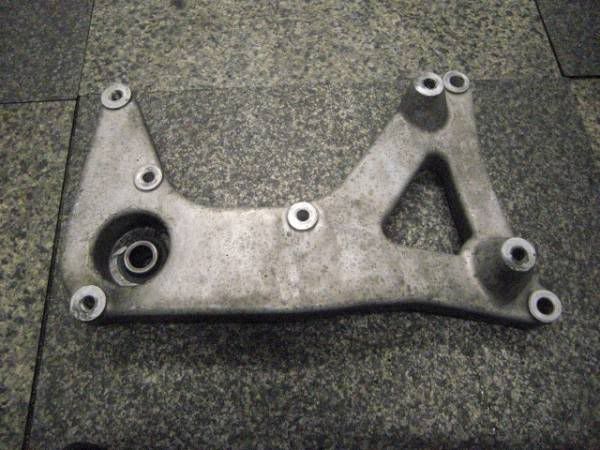 In 2000 the Foresight became available with a rear disc! So they're for this!!!!
Add a Reflex rear wheel and disc
And we now have an OEM rear disc conversion!
After much searching AND patience I managed to gather all the parts(including a brand new wheel!) online for less than $300...I'll be posting another thread about all this later
Pause the video at 17 seconds and you'll see how it bolts up on a Foresight.
Warning
it is a Foresight with no exhaust so it's LOUD.