We've been working with XK Glow on these Ruckus specific kits for some time, and we're proud to release them as a MNNTHBX exclusive. Super easy to install cleanly. Plug and play. So many colors, so many effects, and includes the awesome brake function which turns the LEDs all red while brakes are applied. These are available at
http://www.mnnthbx.com
now, in stock!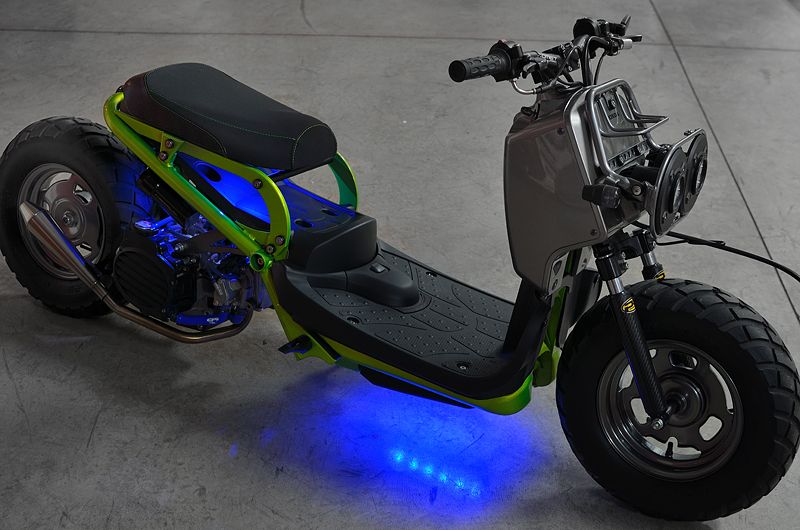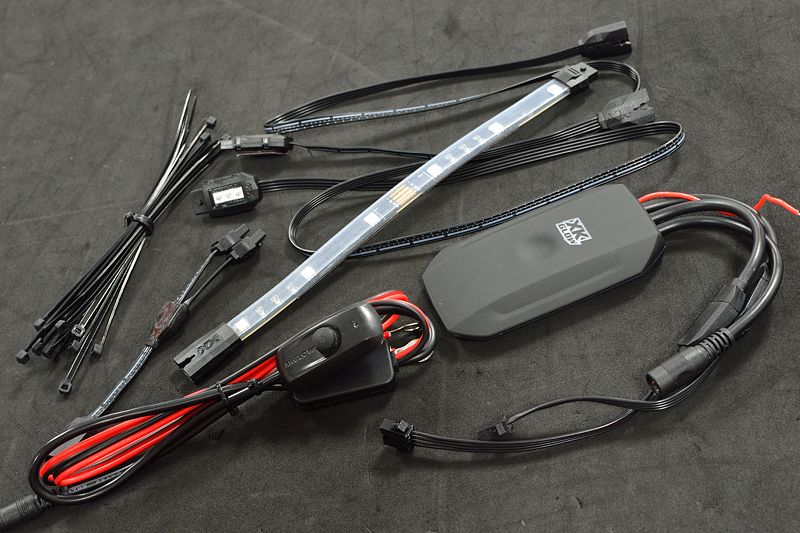 Expansion kit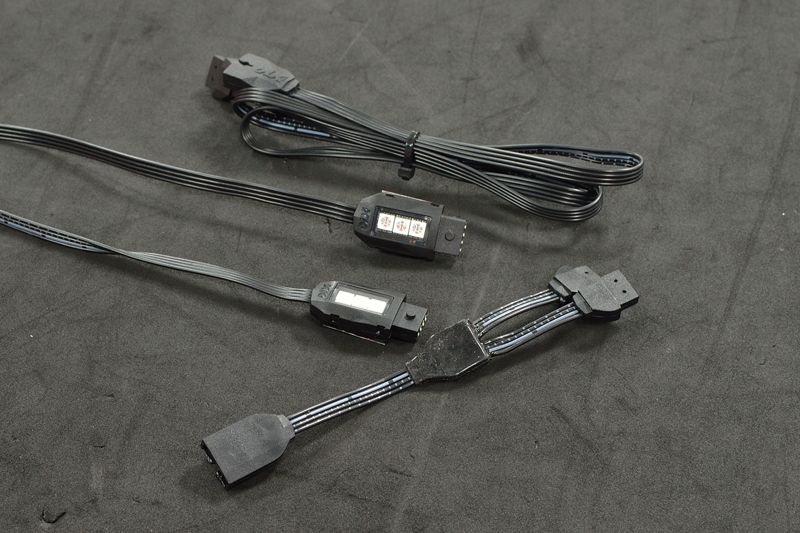 Built with 16 bit gamma correction, XKchrome provides over 16 million vibrant colors, allowing the user to choose any color with a single tap. Each controller has two zones that can simultaneously run different colors and patterns, allowing more room for creativity and uniqueness compared to other motorcycle LED lights.
Brake light visibility is the top concern for motorcycle safety at night. Now with the integrated Smart Brake sensor wire, XKchrome can turn the entire motorcycle body into a brake light! As soon as you apply the brake, XKchrome immediately switches all LED lights on in red. This significantly increases the bike's visibility, and promotes faster reaction of the vehicle behind.
Music is the essence of life; and we make it the essence of light. XKchrome's Music Sync feature enables lights to dance with the rhythm of any song in your phone, or with any sound picked up by the microphone. To maximize visual effect, our adaptive algorithm dynamically adjusts the volume sensitivity. No matter if it's a country music or a hard rock, just lay back and enjoy the full spectrum you defined for your favorite song.
With XKchrome's realtime "chameleon" feature, you can paint your ride with any color you see. Whether it's a bright shirt or a stunning paint job, just point your phone's camera to it. XKchrome instantly turns your vehicle into the very same eye-catching color, without even a finger tap. Be prepared to be in AWE!
Our color designer hand-picked over 15 themes for special occasions throughout the year. It even comes with an "emergency pattern" in case you parked at the side of the road in the dark. In addition, users can fully customize their own themes with various pattern, speed, and up to 10 color combinations.
XKchrome can do more than lighting. Thanks to its built-in Bluetooth Smart Beacon, XKchrome helps locate your parked vehicle. When you walk away after parking, XKchrome app will automatically pin down your location. So that you can easily look it up in the app when you need to find the way back. Once you get close enough, you can also turn on the lights to single your vehicle out from the endless parking row.