T?@\7 wrote:
DEVHOUR3D wrote:
Damn, I need these.
I just read through this whole thread.
Best $100 you can spend on the ruck and GET immediate results. It costs alot more to go a little bit faster and be alot louder, makes sense to see the road better and be more visible to the cagers.
Yeah, I agree. I gotta scoop some up. Maybe I'll get a chance at the crawl.
Otherwise right after.
It would be nice to see deer at a distance, lol.

_________________
Tony Stark was able to build this in a CAVE.... with a box of scraps!!!! - Obadiah Stane (Ironman 1)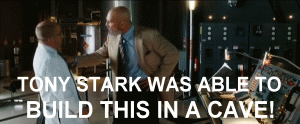 Ruckus Evolution.... The Punisher Build ----->

The Knicks Build

------> UPDATE:

The 250cc Gears of War Build (aka RuckFlex)