The install...
If you're running a floorboard, this stock loop will need to be trimmed off...
Using the front crossmember as a guide,
TAKE YOUR TIME
, and drill two holes using a 1/4" drill bit...
DO NOT drill these oversize.
You want a snug fit.
Place the anchors into the counterbores. While your buddy holds the seat down firm, use a spare bolt to hammer the anchors in until the pins are
flush
.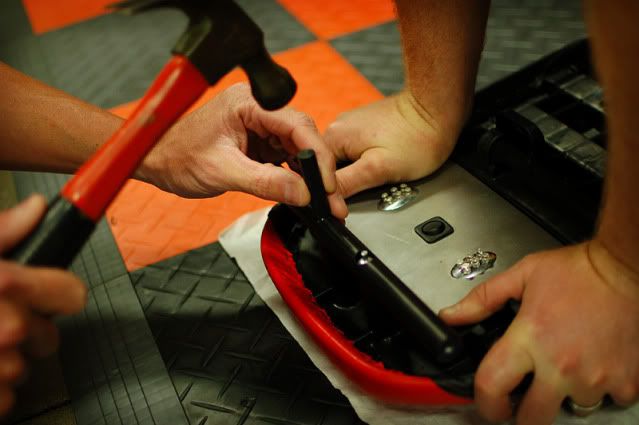 Assemble the frame snug, and use the rear crossmember as a drill guide. Again, using a 1/4" drill...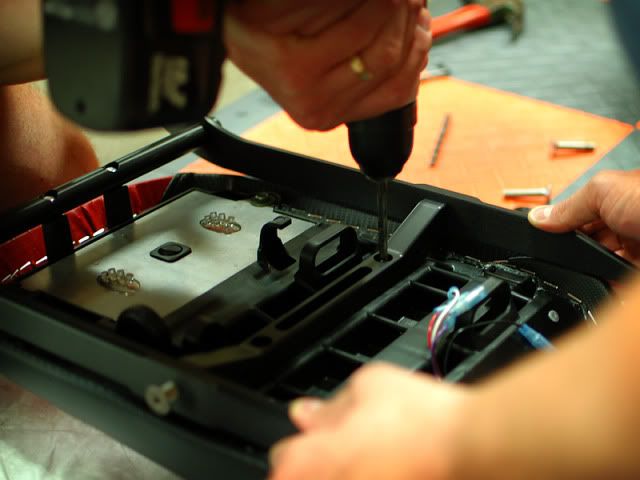 Repeat the process in the rear...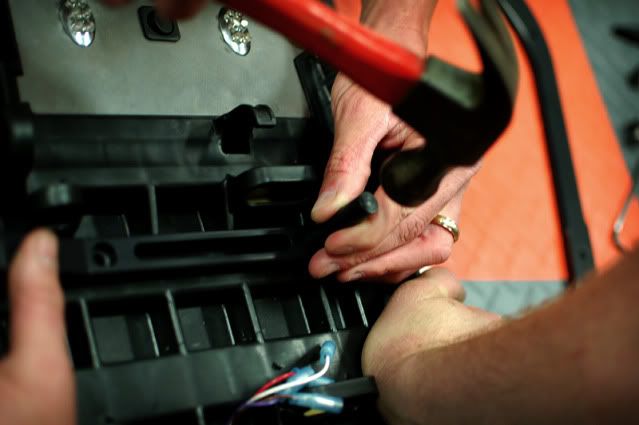 Bolt up using Loctite blue or similar, and ride.