GRAPE STREET GARAGE HAS CREATED ANOTHER DOPE ASS SHIRT DESIGN! THIS WORK SHIRT FEATURES COMPOSIMO FABRICATIONS ALONG WITH MAKOA SCOOTERS! GSG HAS ALSO MADE IT CUSTOM - AS AN OPTION, YOUR NAME CAN BE PRINTED ON IT!
Orders will be taken up until Tuesday ! All shirts will be shipped within 2 weeks ! !
Get them while they are hot !
Paypal
james@grapestreetgarage.com
and make sure to put your shirt size, TR name and real name in the notes
We will have your name put on the t-shirt !
The shirts are made by a company called Cornerstone
$17.00 + $4.95 Flat rate shipping from USPS ( for the out of town pepz )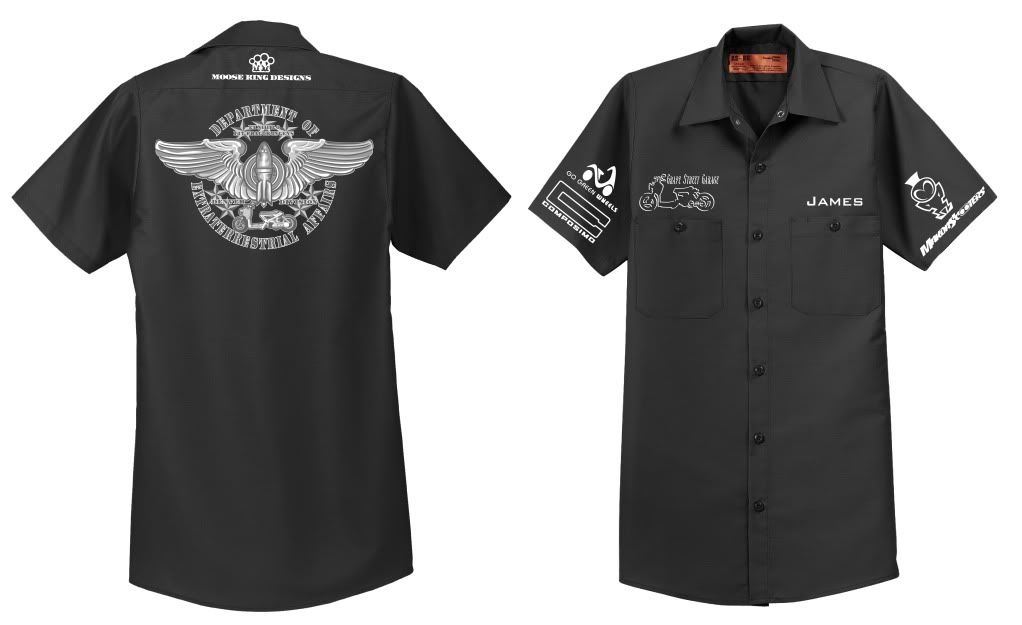 BACK