Just a little update..
Like I stated earlier, everyone will need different spacers according to wheel and tire choice, and also wheel offset. It will also depend with the extension kit that your going to run..I'm currently running the NCY kit..
When I did my fatty rear, I did not have to space my shock as far right like SoAzRC due to my tire choice. With it being so stretched, I had a lot of clearance. Now if I did run the same tire as he did, then that would be a different story..
I ran into problems when I installed my rear shock..It was hitting the frame.
I've also noticed this problems with other members rides also.
After some PM's, Mr. Sanjuro came to the rescue..All he did was ask some simple questions and also for some pics of my current setup..With just that info, he was able to tell me that his rear shock mount would work. Here's a side by side comparison of the NCY and Sj shock mount..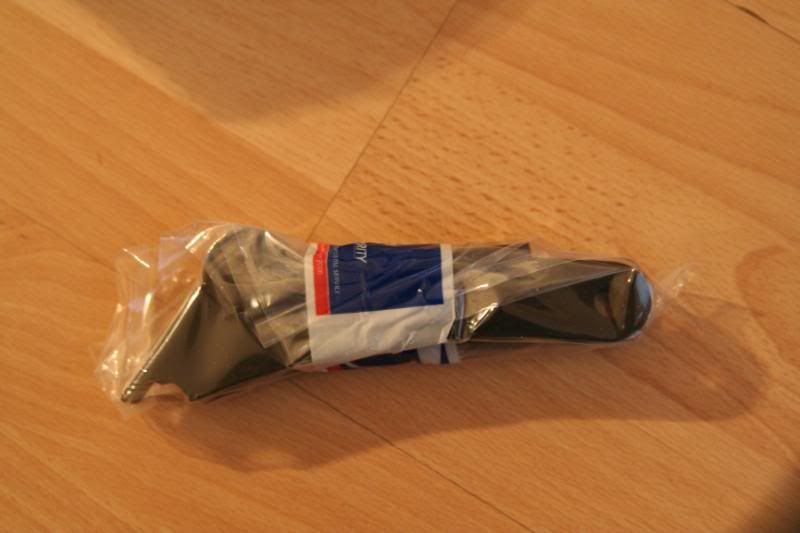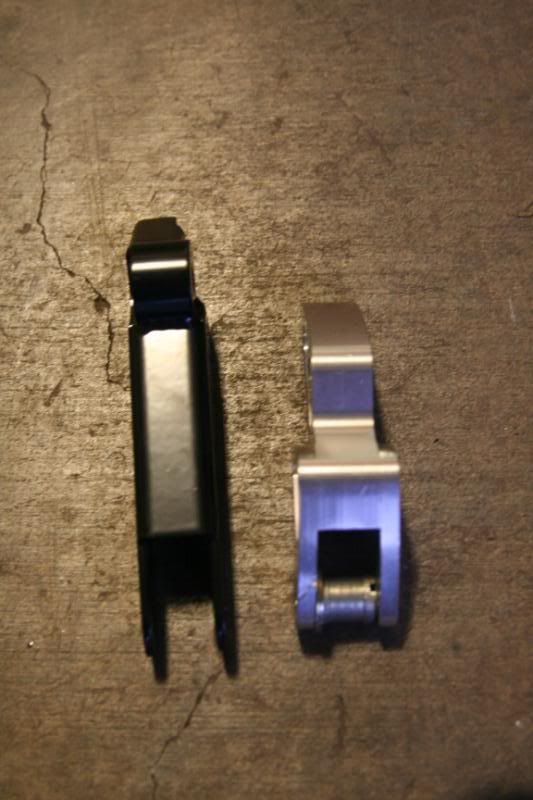 I was going to weld some dog ears to the frame but decided not to just in case the ruck goes back to stock for some odd reason.
Heres some before and after pics: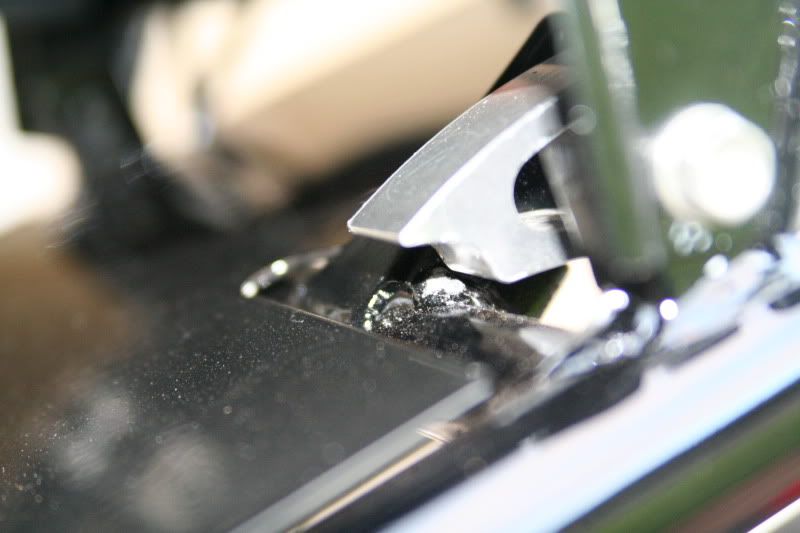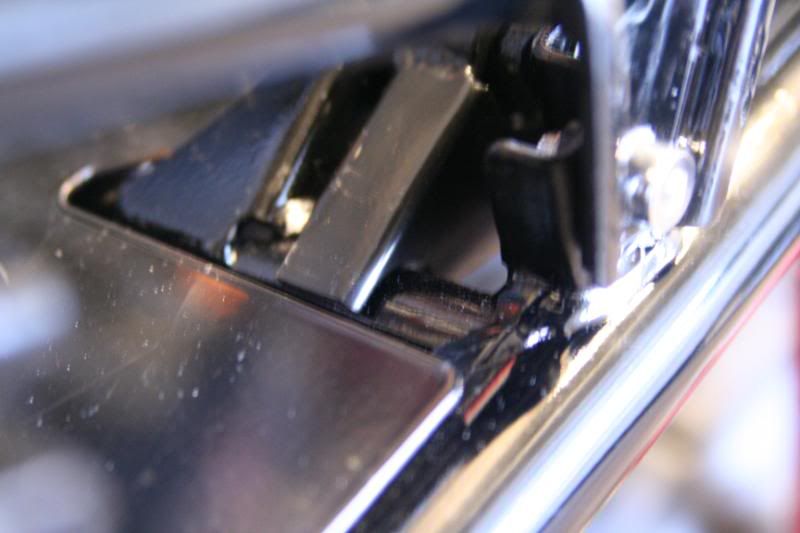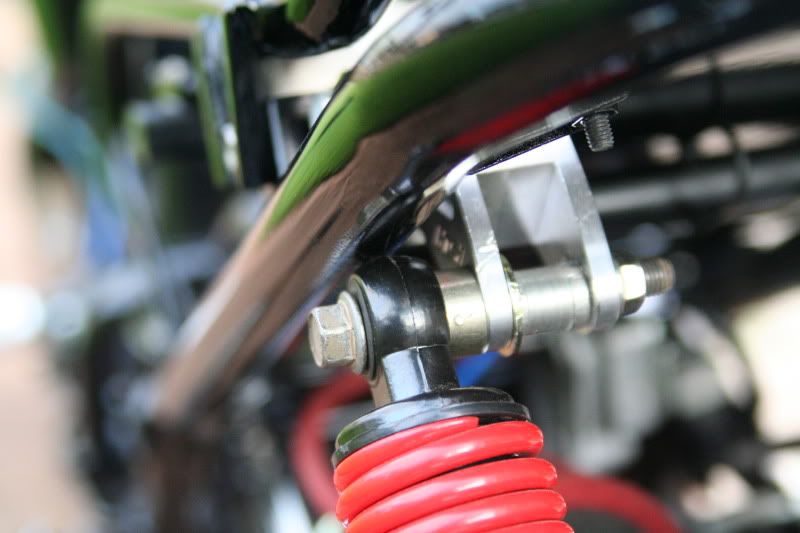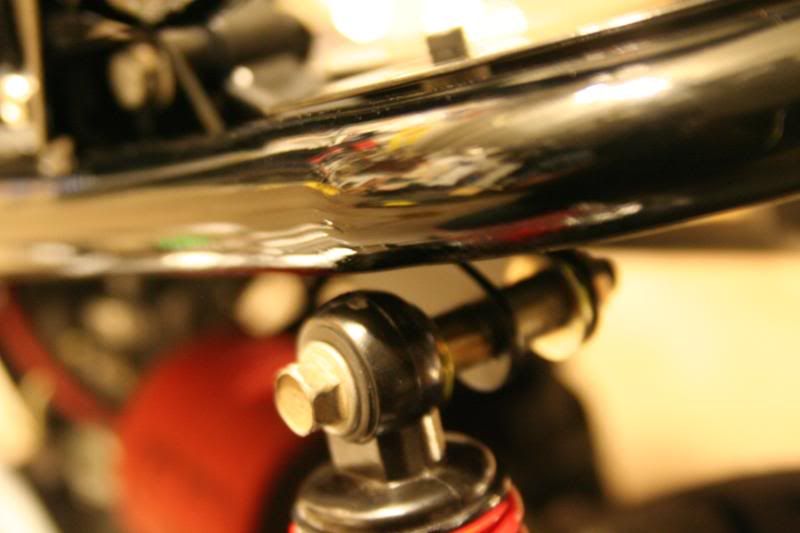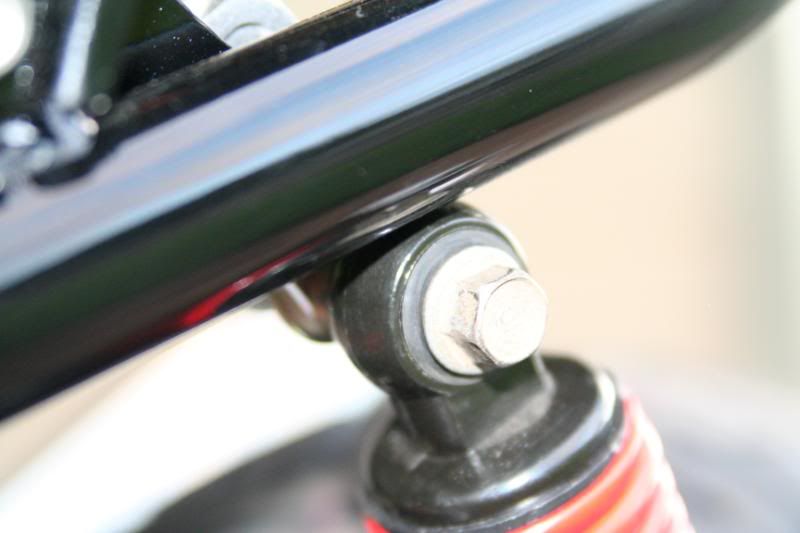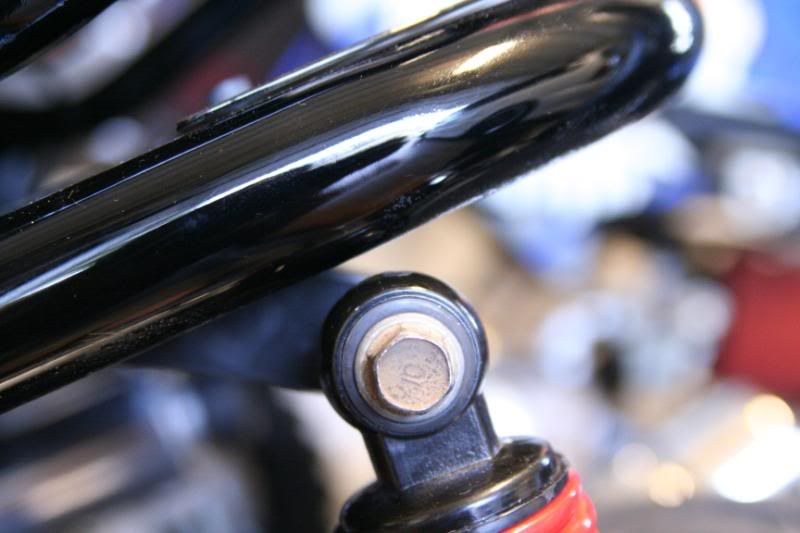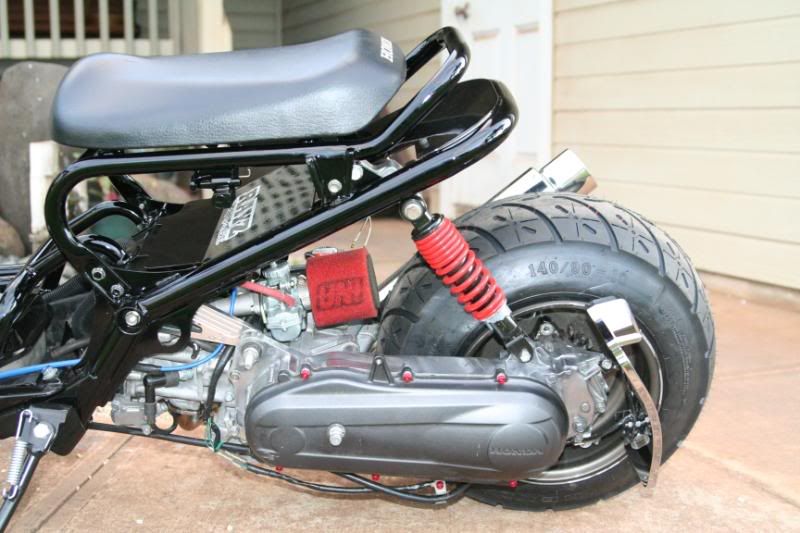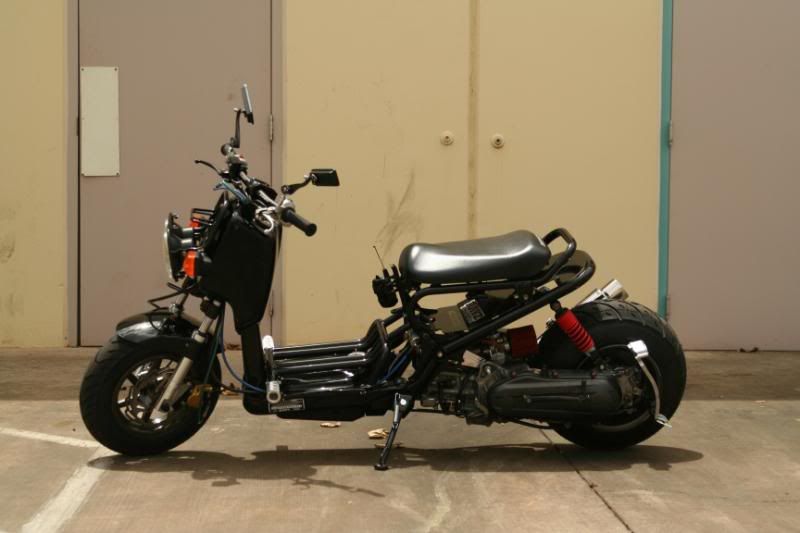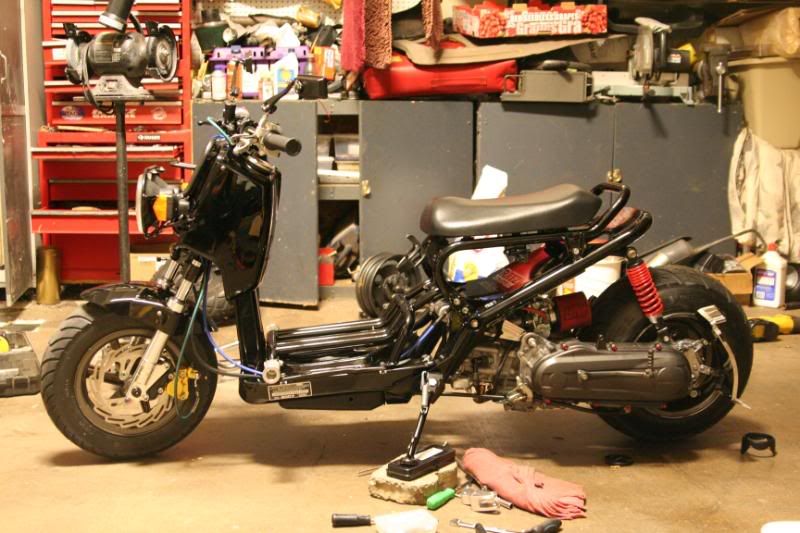 In the last pic, I had to level the bike off to make sure that the shock was sitting vertical. I then cut the needed spacer and added washers to fine tune it.
As you can see, the shock now clears the frame.The shock sits more vertical also. It raised the bike just a little. I haven't had a chance to ride the ruck yet due to my busy schedule. If the weather holds up, I'll take her for a spin this weekend.
Hope this post helps you guys that is planning on doing your own home brew fatty..It is possible to use your existing mount, but you need to do your homework..
Your other option also it to purchase kits that have been already put together and won't have to deal with the headache. There are some members here on the board that make them..Just search!!!
Choose your poison.