alright so im currently breaking in my gy6 right now it has about 100 miles. To me it runs great under load. i only gave it one WOT pull and no bogging or cutt-off. it did slow down in pick up from about 50 to 55 mph (this was barely noticeable the only way i noticed it was watching my stock speedo. I knew how fast i was going using my gps)
i pulled the spark plug to see if i was running rich or lean. from all the research ive done it seems to be running rich... however, im a little confused. look at the pic below hopefully someone can chime in. the only wet area is around the spark plug but not too much. and the center looks good.
is my idle rich or under throttle rich?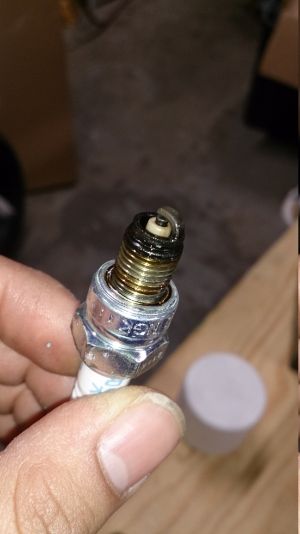 i also have no idea what carb this is but im guessing its stock since its 24mm it came with a 36slow and 105 main. im also a little lost too because i thought the main jet is supposed to be in the center but the one in the center had 36 on it and the other one sticking out in the pic below was the 105. can someone help me figure this out if there is a jet kit for this carb?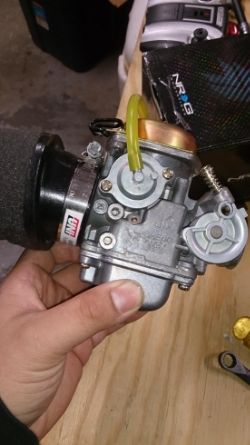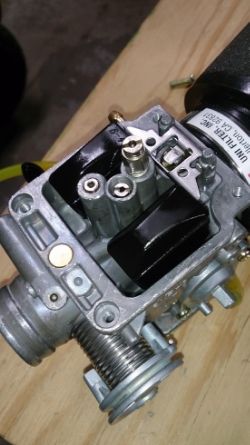 Thanks again everyone