tested and approved i work @ a local motorcycle shop sold bunches no complaints retail $220.00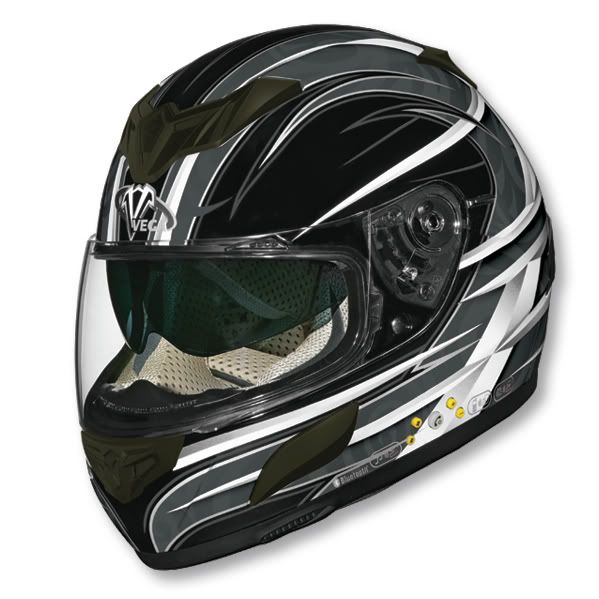 V-Tune Full Face Helmet
• Meets or exceeds DOT standard.
• Certified to stringent European ECE 22.05 Standard.
• Specialty thermoplastic shell in 6 sizes.
• Two shell sizes (XS-M) (L-XXL).
• Interior flip down tinted half-shield.
• Channeled interior ventilation.
• Chin, forehead and cheek vents flow through to rear outlets.
• Built-in V-Tune Bluetooth receiver and high fidelity earphones.
• Compatible with Bluetooth devices such as cell phones and MP3 players.
• Driver to passenger communication.
• V-Tune Bluetooth long lasting battery- 48 hours of standby, 6-8 hours of use.
• Recharge via AC adapter, included.
• Removable, washable, comfort fit liner, interchangeable within shell size.
• Wick-Dri fabric has superior wicking properties.
• 6-position optically correct UV protective, clear shield.
• Includes plush fabric helmet bag with stylish Vega logo.